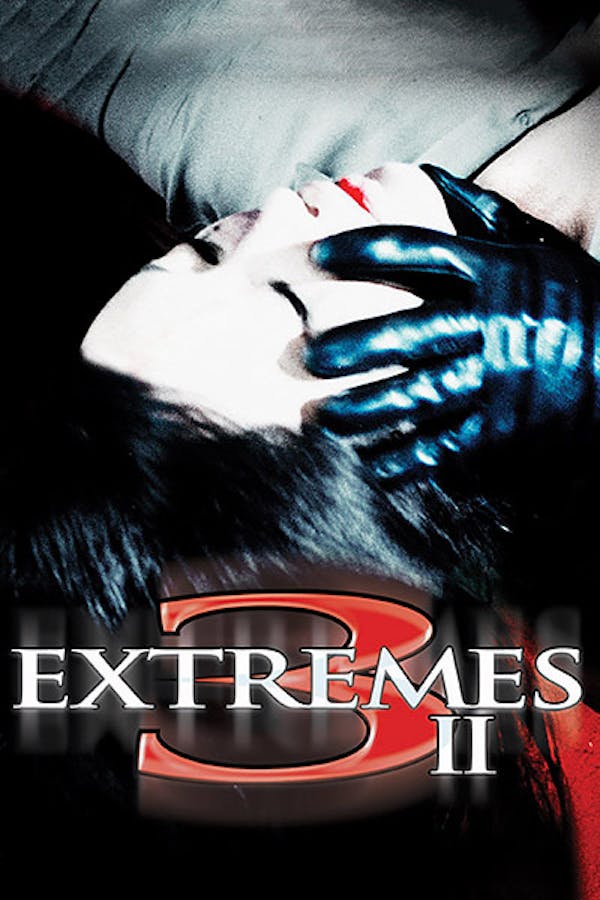 Three Extremes II
Directed by Kim Jee-woon, Nonzee Nimibutr, Peter Ho-Sun Chan
A woman wakes up on a street without memory. Extravagant cursed puppets cause disaster. A father in search of his missing son is abducted himself. Released as THREE EXTREMES... II, despite being the first film, this stark horror anthology brings together three directors from across Asia, including Korea's Kim Jee-woon (A TALE OF TWO SISTERS), Thailand's Nonzee Nimibutr and Hong Kong's Peter Chan, for a uniquely ominous omnibus.
Three tales of terror by three directors from across Asia.
Cast: Hye-su Kim, Bo-seok Jeong, Suwinit Panjamawat, Leon Lai
Member Reviews
too much wasted movie time focusing on eyes and faces and expressions.Needs more action
I wasn't a fan of the second one, but the first isn't bad and the third is the best. If you like the first three extremes its worth checking out.
Much as people have said before me, I loved the third segment, "Going Home." I was particularly disappointed in Kim Jee-woon's segment, which might have been serviceable by anyone else's standards, but by virtue of knowing how good his feature-length work is, really felt like a letdown. If you enjoyed the first segment, or at least saw that glimmer of potential in it, check out A Tale of Two Sisters or I Saw The Devil, both of which I believe are still streaming here!
This is actually the first installment of the Extremes series. I loved it better than the second called Extremes. It was great to see a short by the same writer and director as Macabre, he truly understands horror is a story telling and a fear provoking art.