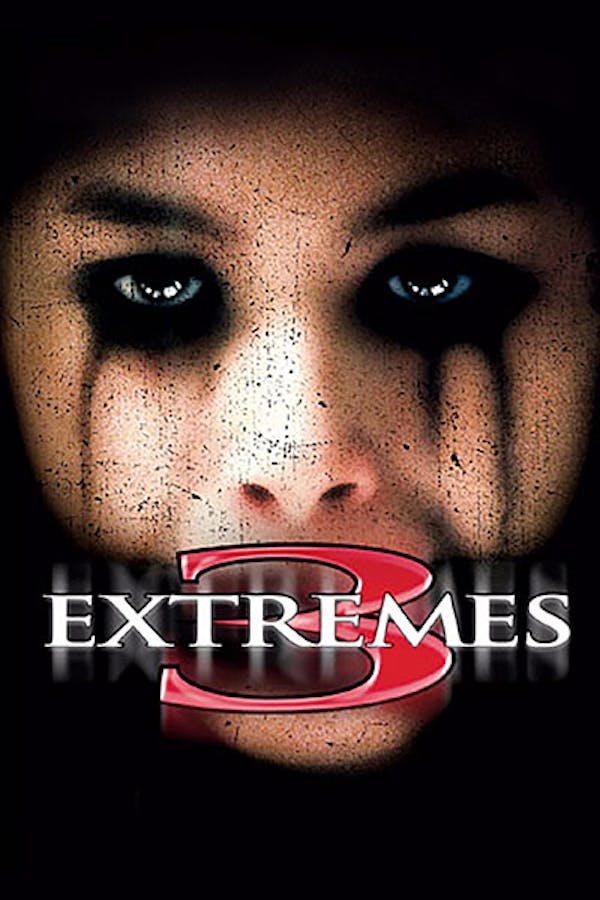 Three Extremes
Directed by Fruit Chan, Takashi Miike, Chan-wook Park
Three short films directed by Asian horror's most controversial directors. Fruit Chan directs a forty-minute cut of his earlier film DUMPLINGS, with newly shot footage. BOX is directed by Takashi Miike, and follows a romantic novelist who is haunted by a childhood trauma. Finally, CUT is directed by Chan-Wook Park, and follows a disgruntled film extra who forces an affable director to prove that he has a nasty streak of his own. Contains strong language, violence and gore.
An Asian cross-cultural trilogy of horror films from accomplished indie directors.
Cast: Bai Ling, Pauline Lau, Tony Ka Fai Leung
Member Reviews
Loved all 3. Asian horror is very refreshing always pushing boundaries
I only liked one story in this and it was dumplings
Asian horror is imaginative and or the
It's no secret that 'Dumplings' is the number 1 here, however all three films are fantastic. Each completely individual and disturbing in there own way.