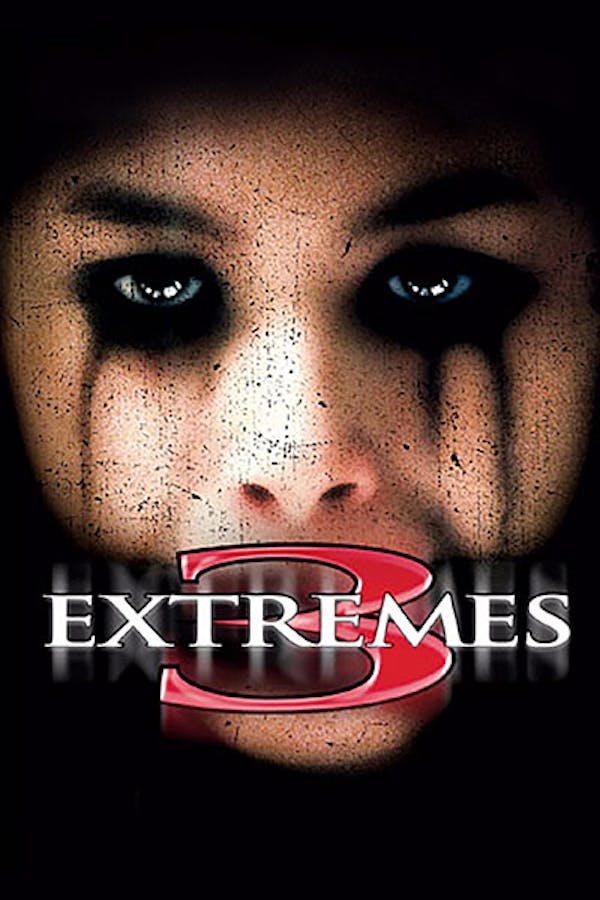 Three Extremes
Directed by Fruit Chan, Takashi Miike, Chan-wook Park
Three short films directed by Asian horror's most controversial directors. Fruit Chan directs a forty-minute cut of his earlier film DUMPLINGS, with newly shot footage. BOX is directed by Takashi Miike, and follows a romantic novelist who is haunted by a childhood trauma. Finally, CUT is directed by Chan-Wook Park, and follows a disgruntled film extra who forces an affable director to prove that he has a nasty streak of his own. Contains strong language, violence and gore.
An Asian cross-cultural trilogy of horror films from accomplished indie directors.
Cast: Bai Ling, Pauline Lau, Tony Ka Fai Leung
Member Reviews
Asian horror is imaginative and or the
It's no secret that 'Dumplings' is the number 1 here, however all three films are fantastic. Each completely individual and disturbing in there own way.
Dumplings was the jewel in the crown here.
Gives new meaning to the term "baby food"!