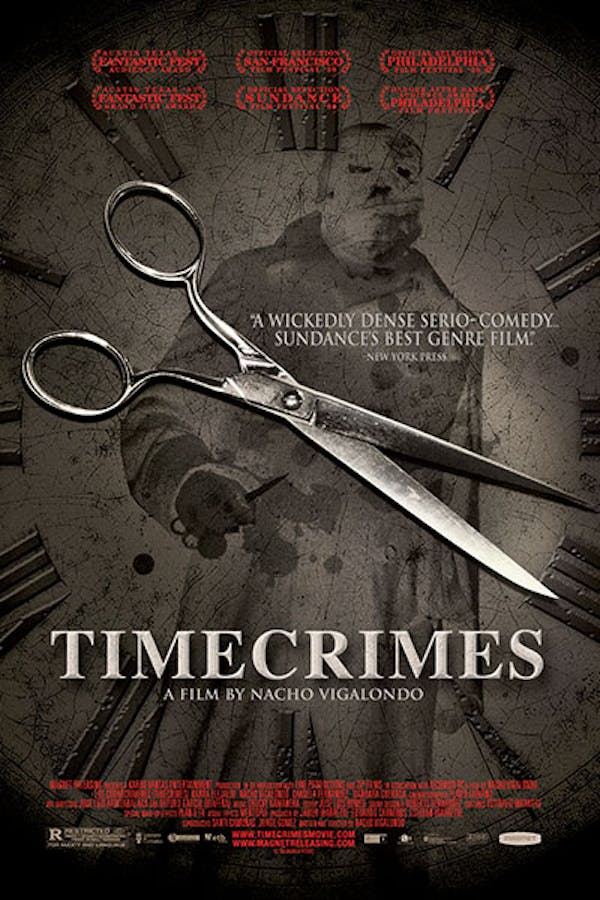 Timecrimes
Directed by Nacho Vigalondo
A man finds himself stuck in a terrifying time loop after witnessing a murder in director Nacho Vigalondo's (V/H/S VIRAL) critically-acclaimed trip to the Twilight Zone. Hiking up to investigate a nude woman in the woods, Hector is attacked by a sinister figure. Terrified, he takes refuge in a nearby laboratory, where a lone attendant puts him in a peculiar contraption. He emerges what seems to be moments later, only to find that he has traveled back hours in time, setting in motion a brain-twisting, horrifying chain of events when he runs into himself. (In Spanish with English Subtitles)
A man finds himself stuck in a terrifying time loop after witnessing a murder.
Cast: Karra Elejalde, Candela Fernandez, Nacho Vigalondo
Member Reviews
A really enjoyable experience throughout, all though at the beginning the movie can come off as dull or weird/ the protagonist is a dumbass. It really picks up late first act and into the second. With consistent themes and a wholesome ending, this is a worthwhile 90 mins
I don't understand why the good reviews. I was so bored throughout.
I love anything time travel. Unless it's done bad, then I smh. This fits in together nicely.
Really amazing movie! Great lead actor!
I have watched this a number of times, can't recommend this film enough.