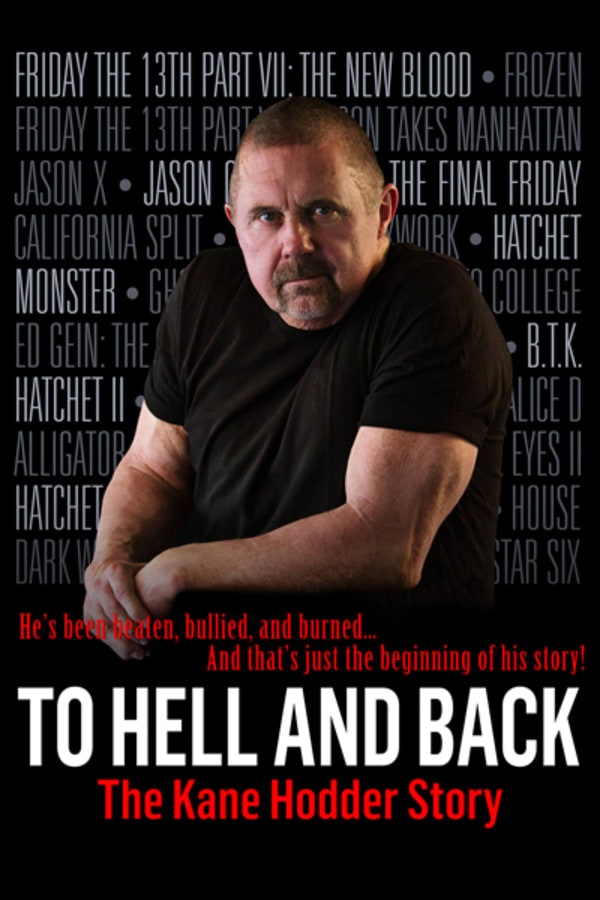 To Hell and Back: The Kane Hodder Story
Directed by Derek Dennis Herbert
The harrowing story of stuntman Kane Hodder who survived a near-death burn accident to eventually become the FRIDAY THE 13th series most celebrated Jason. An on-screen legend, Hodder has killed more people on screen than any other actor.
The gripping story of stuntman Kane Hodder who survived a near-death accident to eventually become FRIDAY THE 13th's Jason.
Cast: Kane Hodder, Cassandra Peterson (Elvira), Bruce Campbell, Robert Englund, Adam Green, Sid Haig
Member Reviews
Best documentary I've ever seen. Kane has such an interesting life and is honesty so inspirational. 100% worth the watch.
Loved this, worth the watch
I really enjoyed the documentary and getting to know Kane Hodder. I loved how his peers talked highly about him too. I loved the pictures and videos from the conventions, as well. Every time I saw Kane at a convention, I would do my best to greet him. I believe it was 2009, when I first encountered him. It was at San Diego Comic Con. I thought Kane was Robert Englund's bodyguard. I didn't recognize him. He turned out to be on the panel with Robert and Clive Barker. Clive was late, due to traffic. I was there because I was Clive's intern for the summer. After the summer ended--I would go onto become Clive's apprentice, for the next three years. Years later, I saw Kane at Spooky Empire in Orlando and I had to tell him about our first encounter.
Great documentary, so insightful, amazingly well done. always wanted to meet Kane Hodder but never gotten the chance to see him at the conventions I've been too. he's such a great actor and brings such depth into all his characters. I'm a fan of horror and documentaries so this film was exactly what I enjoy watching, SHUDDER this is what I signed in for 👍