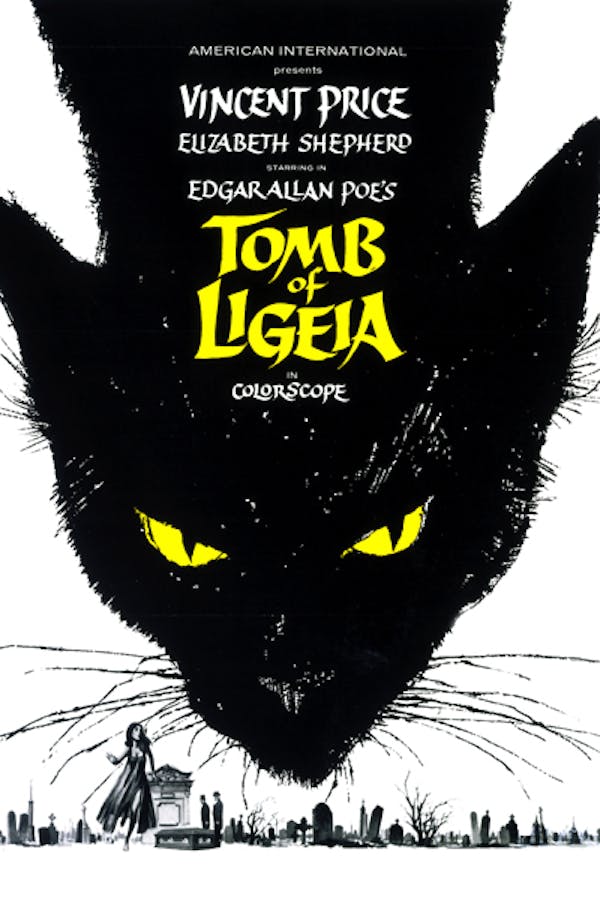 Tomb of Ligeia
Directed by Roger Corman
The legendary Vincent Price ("The Masque of the Red Death") plays a man so haunted by his past that he is unable to function in the present. In this case the past comes in the form of his now-deceased first wife Ligeia, who casts a long shadow over an ill-advised second marriage to a woman who resembles her, particularly when he becomes convinced that Ligeia's spirit is returning to him in the form of a black cat. But is this actually a delusion on his part?
After an ill-advised second marriage to a woman who resembles his deceased first wife Ligeia, Verden Fell has to decipher reality from delusion.
Cast: Denis Gilmore, Derek Francis, Elizabeth Shepherd, Frank Thornton, John Westbrook
Member Reviews
Despite a really mature understated performance by Price, and a wonderfully spooky location, this is a minor footnote in the series of Poe/Prce/Corman adapations. Worth a look, but a step below House of Usher and Red Death.
animal cruelty. should have been shorter, very drawn out vincent is always great
The creepy opening few minutes of this film give a set up that the rest of the film just can't match. As it stand, while this is a very atmospheric movie in parts and Price gives a good performance, this is definitely one of the lesser Poe adaptions by the Corman/Price team, but not the bottom of the barrel for the Corman early 1960s films, which would be the misguided Lovecraft adaption "The Haunted Palace." "Ligeia" is a tale of mesmerism, black cats and love beyond the grave. It's entertaining but kind of slight. Oh, and, again, people, if you need "trigger warnings," you have no business watching horror films. Just go watch some nice Pixar cartoons.
Good story and great acting, but trigger warning for EXTREME ANIMAL ABUSE, whether it be fake or not, the graphic violence inflicted on the poor creature left me with a sad, sour feeling.