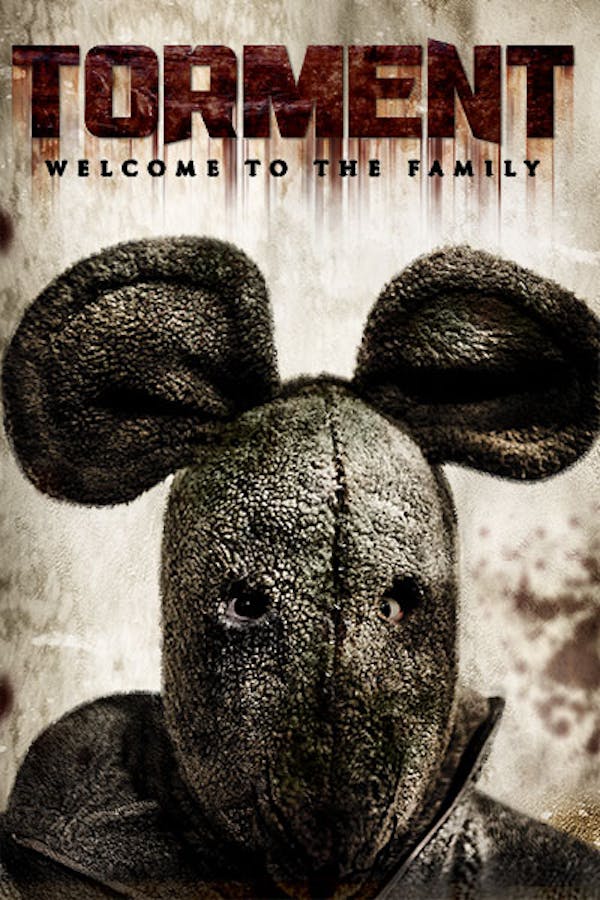 Torment
Directed by Jordan Barker
Canadian scream queen Katherine Isabelle's (GINGER SNAPS) vocal chords get a full workout when she and her new husband Cory arrive at a vacation house and realize they're not the only occupants. Before long, things go from bad to way, way worse when a sadistic family of cuckoos emerge from a hiding place and kidnap Cory's young son Liam. The traditional cat-and-mouse game is then played in reverse, with the evil mouse-masked ringleader going all out to make Liam the new member of his effed-up family. A tight and effective shocker tailor-made for fans of home-invasion thrillers.
Two parents must struggle to save their son from a sadistic family who have kidnapped him.
Cast: Katharine Isabelle, Robin Dunne, Stephen McHattie
Member Reviews
Was ok, like a budget version of The Stranhers
It takes all of its ideas from other, better, films but it's capably made. There are far worse ways to spend 80 minutes of your time.
Just a bit disappointed with the film, I also got a bit bored with parts of it.
not as good as the strangers love that film and now new film called us sick fucked up clever mind boggling its got a bit of everything but this film genre home invasion etc i love it but this is boring feel sorry for stepmum horrible kid usnt the father from cruel intentions 3 this film is crap not scary at all