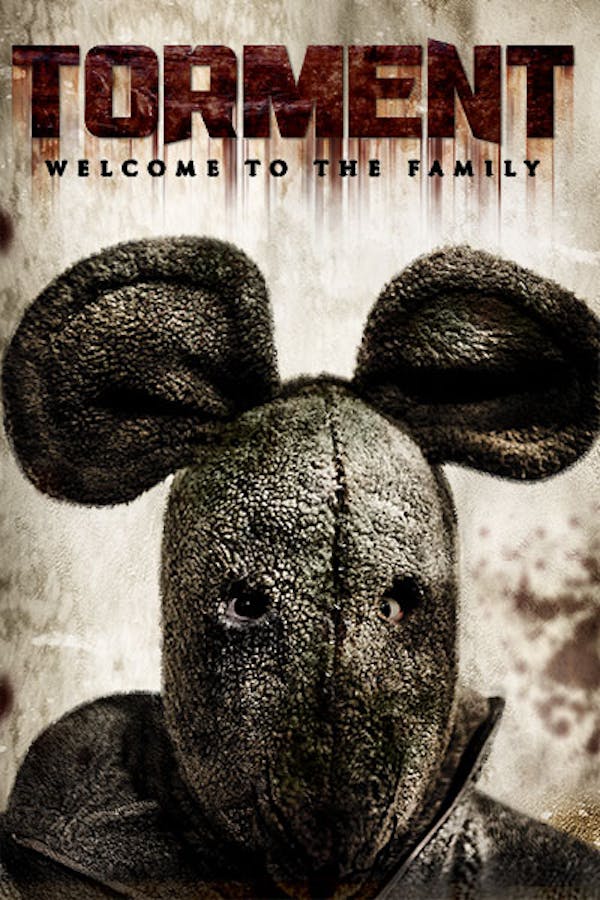 Torment
Directed by Jordan Barker
Canadian scream queen Katherine Isabelle's (GINGER SNAPS) vocal chords get a full workout when she and her new husband Cory arrive at a vacation house and realize they're not the only occupants. Before long, things go from bad to way, way worse when a sadistic family of cuckoos emerge from a hiding place and kidnap Cory's young son Liam. The traditional cat-and-mouse game is then played in reverse, with the evil mouse-masked ringleader going all out to make Liam the new member of his effed-up family. A tight and effective shocker tailor-made for fans of home-invasion thrillers.
Two parents must struggle to save their son from a sadistic family who have kidnapped him.
Cast: Katharine Isabelle, Robin Dunne, Stephen McHattie
Member Reviews
Disappointing... Its slow at points that don't need to be slow... I feel like this could easily be a short film thst has been dragged out
Thrilling and well paced, but the screenplay is rather lazy leaving you asking questions that weren't explained, e.g the brainwashing and the mouse guy talking about 'honesty'.