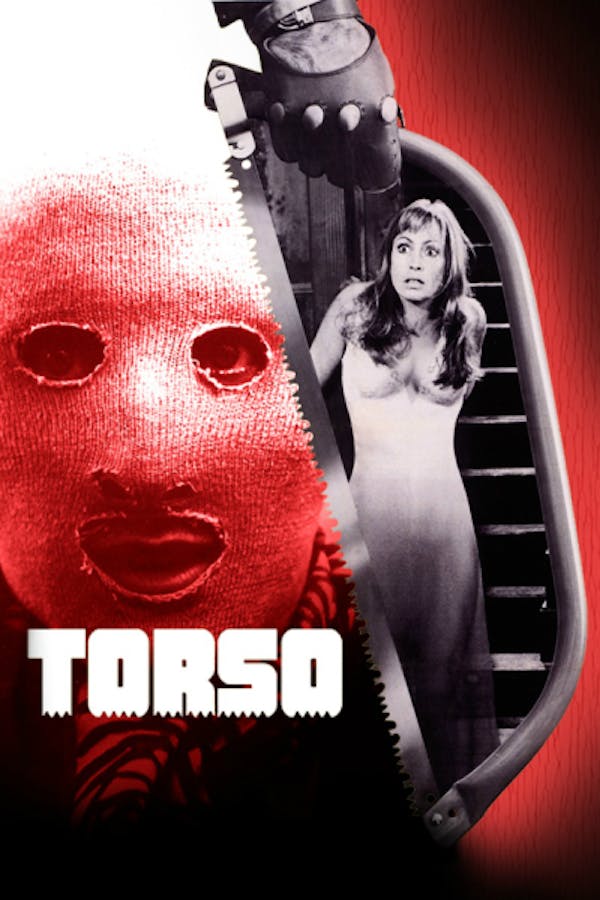 Torso
Directed by Sergio Martino
A sexy student is stalked by a serial strangler in this classic from the grand giallo duo, director Sergio Martino and writer Ernesto Gastaldi. Art student Jane (Suzy Kendall) becomes the target of a killer when she realizes she saw something that could unmask his identity. Jane and her friends set out for a remote villa where they hope to hide out until the killer is caught. Naturally, things don't go according to plan. A favorite of director Eli Roth, this chilling horror hit laid the groundwork for the US slasher genre. Essential viewing for giallo enthusiasts.
Sergio Martino's giallo classic follows a sexy student stalked by a mad strangler.
Cast: Suzy Kendall, Tina Aumont, Carla Brait, Luc Merenda
Member Reviews
Overall, this was a pretty good watch. The settings, lighting, camera work all work to make it a visually interesting film. The acting is solid, and the ending is a satisfactory payoff. The primary issue I had with the movie was the plot was rather incoherent and meandering with several scenes that have little to do with the plot. I found myself growing a bit impatient at these rest stops just wanting the film to get back to the plot. There's a lot of nudity in this film and the gore is decent.
Great Giallo film! Love the score.
The golden age of Italian giallo films. I don't know what I like more. The crazy camera work or the beautiful Italian actresses.