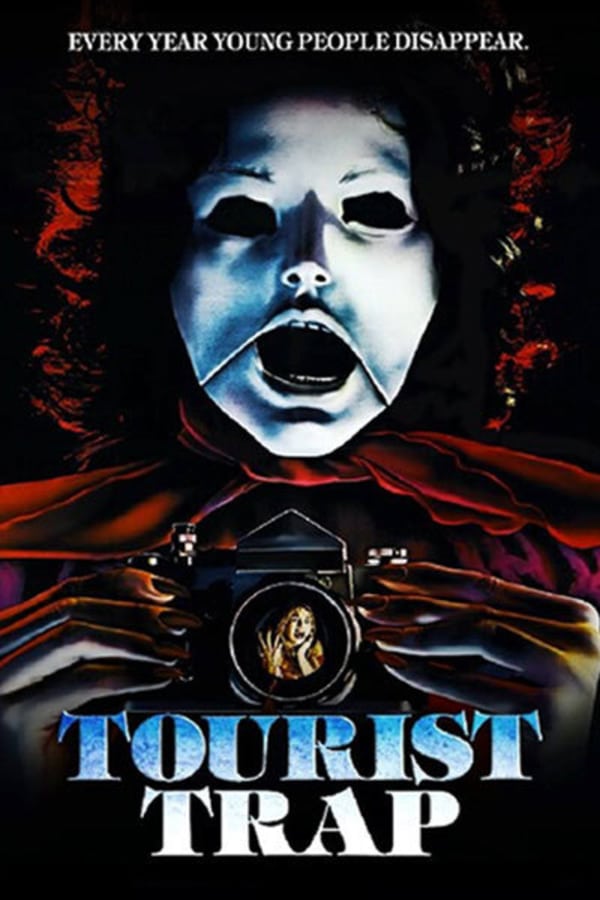 Tourist Trap
Directed by David Schmoeller
Five friends are hunted by a creepy killer after stopping to visit a roadside museum in this slasher that counts Stephen King as one of its biggest fans. After car trouble, the gang goes to visit a creepy museum filled with eerie mannequins which may be alive. Director David Schmoeller's debut bares the mark of his teachers - surreal and shock-loving directors Luis Bunuel (UN CHIEN ANDALOU) and Alejandro Jodorowsky (SANTA SANGRE). Ten years later, Schmoeller would create and direct the cult horror series PUPPETMASTER, which also deals with deadly dolls.
Five friends are hunted by a creepy killer after stopping to visit a roadside museum.
Cast: Chuck Connors, Jocelyn Jones, Jordan Van Ness
Member Reviews
Interesting and very creepy movie. Worth watching. You can see where House of Wax got its inspiration from.
A creeper that will keep you on the edge until the end. Just when you think you figured out one twist, they throw in another and it holds your interest. I probably would have been find without the supernatural elements, but it's still worth watching. With Charles Band and Ted Nicolaou doing some early work here, you can't go wrong. Highly recommended.
I am quite surprised to see the low ratings that this one has received from many viewers here. This was my first time seeing it, and as a longtime horror fan (since my chilhood in the late '70s and early '80s), I loved it!! It's very creepy, and it has that off-kilter, unpredictable, raw feel of some of the most memorable '70s horror movies. In that sense, It reminds me a bit of the original, 1974 "Texas Chain Saw Massacre" (accept no substitutes!). To be clear, I'm not saying, at all, that "Tourist Trap" is on the same level as Tobe Hooper's classic-- very, very few films are on that level. However, this 1979 early slasher flick does have somewhat of a similar, crazy, chaotic feel to it. Chuck Connors' performance is great. From "The Rifleman" to this-- what a transformation! My enjoyment of this film is surely helped, too, by the fact that I find mannequins to be eerie, and sometimes, terrifying. In any event, I'm glad to have finally watched this film, and I might even buy it (although not in the sadly cut current U.S. Blu ray edition-- I'm happy that the full version is sreaming here!). Four out of five skulls!
Good movie and weird at the sametime