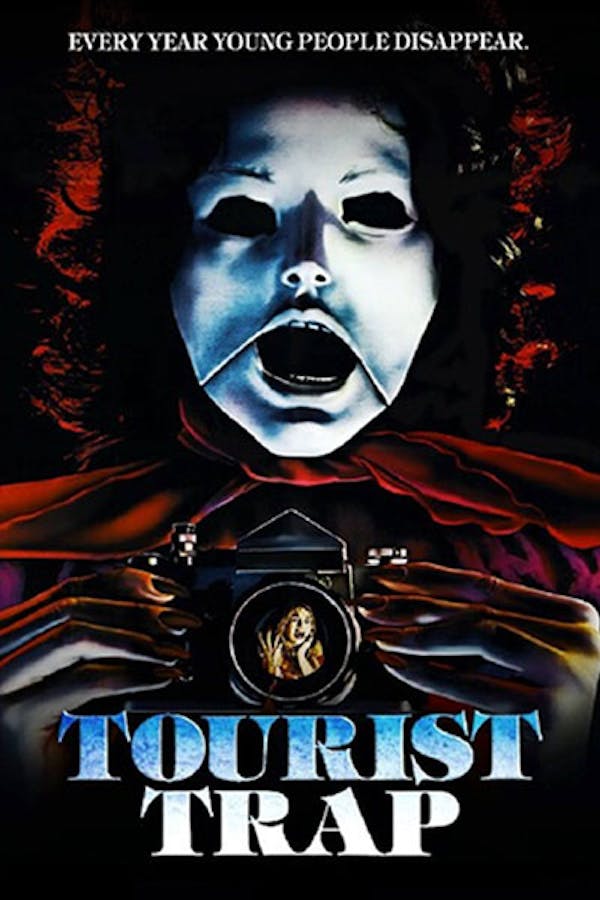 Tourist Trap
Directed by David Schmoeller
Five friends are hunted by a creepy killer after stopping to visit a roadside museum in this slasher that counts Stephen King as one of its biggest fans. After car trouble, the gang goes to visit a creepy museum filled with eerie mannequins which may be alive. Director David Schmoeller's debut bares the mark of his teachers - surreal and shock-loving directors Luis Bunuel (UN CHIEN ANDALOU) and Alejandro Jodorowsky (SANTA SANGRE). Ten years later, Schmoeller would create and direct the cult horror series PUPPETMASTER, which also deals with deadly dolls.
Five friends are hunted by a creepy killer after stopping to visit a roadside museum.
Cast: Chuck Connors, Jocelyn Jones, Jordan Van Ness
Member Reviews
This movie is a little slow in places. That said, I can't believe it's only rated PG. It is genuinely creepy and weird, especially the 'plastering' scene. Great characterisation of the villain. I was kept guessing as to his backstory. Lots of mannequin mayhem here, reminded me a bit of the 'Child's Play' franchise.
Pretty good film. But if you're the kind who like gore, this isn't for you. It's a bit slow and only gets gory when it needs to. But if you like the slow, psychological type of horror film, then you might like it. In general, the acting is good and the effects are simple but effective. There are moments where you see things like the stage lights, but other than that, it's worth a watch.
Honestly better then I expected. Great little slasher film with a twist. Sad to say I hadn't seen it or even really heard of it until this year. Worth a watch for fans of the genre for sure.
The most boring 1.5 hours of my life. Ended up skipping through the end because i couldn't watch anymore. Seems to an unpopular opinion, but like it was so painful to watch.
If you are terrified of dummies or mannequins this is probably not the movie for you.