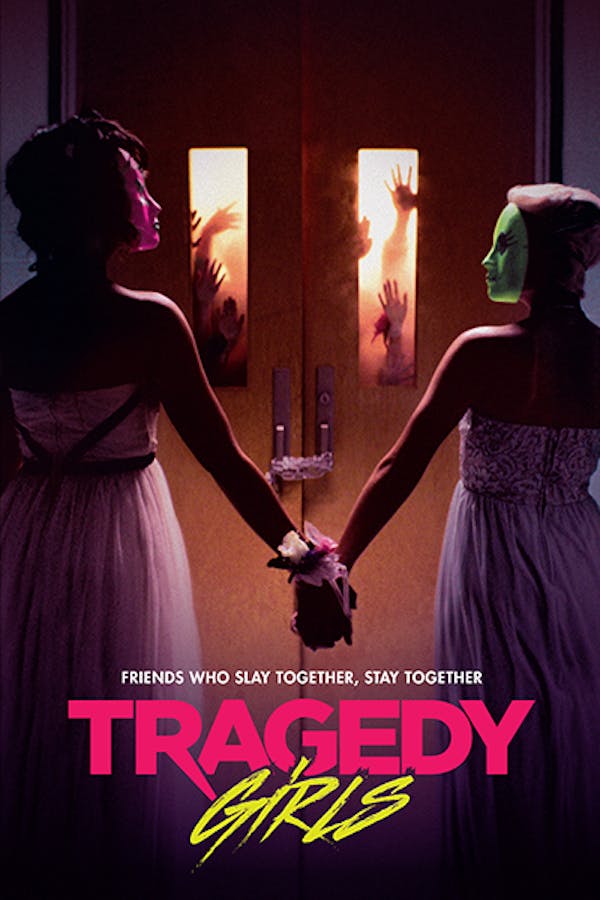 Tragedy Girls
Directed by Tyler MacIntyre
Best friends Sadie and McKayla are on a mission to boost their social media fandom as amateur crime reporters hot on the trail of a deranged local serial killer. After they manage to capture the killer and secretly hold him hostage, they realize the best way to up get scoops on future victims would be to, you know, murder people themselves. As the @TragedyGirls become an overnight sensation and panic grips their small town, can their friendship survive the strain of national stardom? Will they get caught? Will their accounts get verified?
Sadie and McKayla are high school best friends on a mission to make their local-crime-reporting social media presence a household name. They soon realize that the best way to get the scoop on a murder is to, you know, murder people.
Cast: Alexandra Shipp, Brianna Hildebrand, Jack Quaid, Timothy V. Murphy, Nicky Whelan
Member Reviews
A perfectly twisted coming of age film
It started off a little too wink-wink-nod-nod cutesy-clever-quippy, but I loved it by the end. The leads have great chemistry, it's not taking itself too seriously, and there's some fun kills. The only problems are that we're supposed to pretend mid-20s Jack Quaid belongs in a high school, and one of the main plot threads disappointingly fizzles. Congrats to Keiko O'Brien on her successful political career though!
this had to be one of the best if not greatest movies ever.. bad bitchs Rock killer is an under state ment