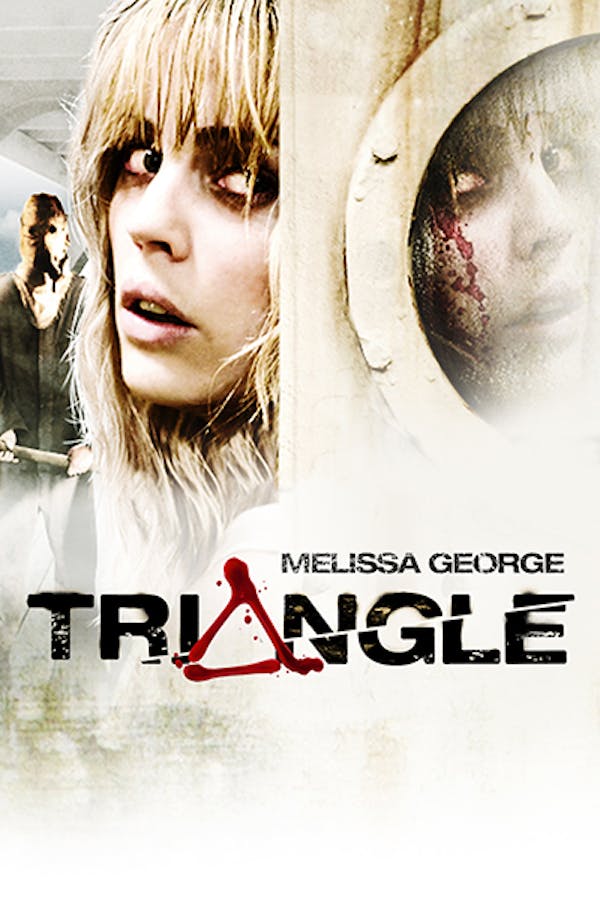 Triangle
Directed by Christopher Smith
When the passengers of a luxury yacht find themselves in troubled waters off the coast of Bermuda, they take refuge on a derelict ocean liner. Upon boarding the ship, the group find that the vessel has long since been abandoned and all clocks have stopped. Feeling an overwhelming sense of déjà vu, the passengers slowly realise that something hostile is waiting for them below deck. Will they escape or succumb to terror on the high seas? This psychological horror by Christopher Smith (CREEP, SEVERANCE) was described by Empire magazine as a "satisfying mind-twister, with an unexpectedly poignant pay-off". Contains strong language, violence and gore.
Stranded yachters find horrors aboard an abandoned ocean liner off the coast of Bermuda.
Cast: Melissa George, Joshua McIvor, Jack Taylor
Member Reviews
I kind of wanted more of a creep factor from the ship since there's obviously something wrong with it. Plus, I never got a deeply unnerved trapped feeling given she was supposedly stuck on the ship. The MC just kind of felt stupid and unlikeable.
This is a lost classic. Several films have been made since that copy the conceit, but zero credit has been given to Triangle. It was the first, it's clever in ways many of them were not, and it deserves credit it has never received. This is a twist film. Don't read about it. Don't read more reviews. Just go watch. Knowing the twist will ruin it. Go watch. Prepare your jaw for dropping. It's a very well made film with excellent performances, a good script, and a very well-shot, sparse landscape at sea. The camera is a conspirator, so the cinematography is key. Highly recommended.
I didn't think I'd enjoy this in the beginning (some of the acting is stale), but the plot twists made up for it. Cool story!
This movie should get more love -- can't believe I hadn't heard about it before. Great cast, clever writing, tension-building direction. It all works, and pays off nicely!
First off, I feel like all the people down-rating because they didn't understand the ending need to read more. The movie spoonfeeds us all the Aeolus lore, and the nod to Coleridge's "Rime of the Ancient Mariner" with the albatross imagery and other parallels throughout is just this side of heavy-handed. I saw this film for the first and second time sitting in a nail salon getting a manicure for my Senior prom and wanted to revisit to see if it's as I remembered. It's actually much smarter than anticipated and I totally forgot there's a Hemsworth in it. There's some dialogue that has NOT aged well, but other than that I thoroughly enjoyed the experience and intend to prod a couple friends to go give it a watch so we can discuss.