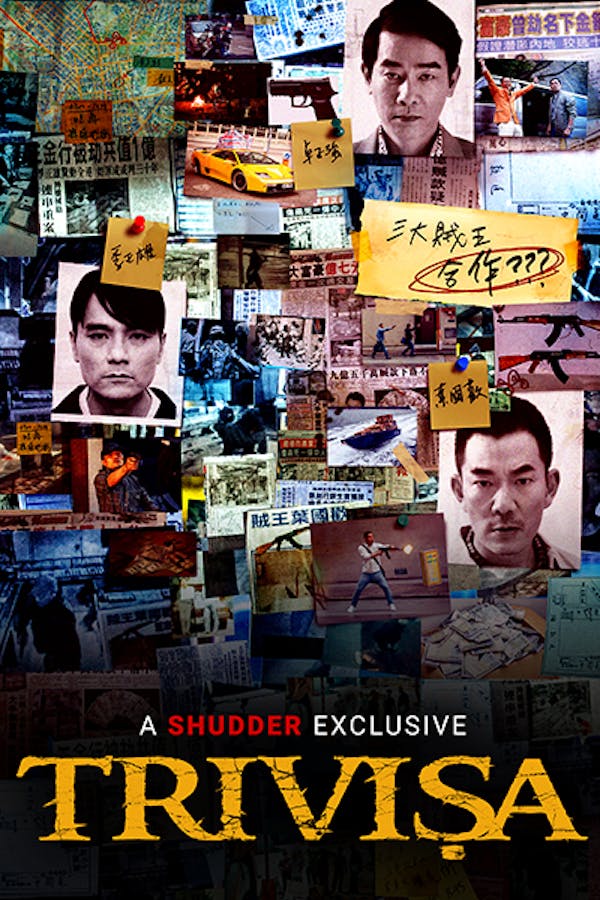 Trivisa
Directed by Jevons Au, Frank Hui, Vicky Wong
"Kings of Thieves" Cheuk Chi Keung, Yip Kwok Foon and Kwai Ching Hung never know one another even though they share the same notoriety in the underworld. But unbeknownst to them, their random presence at a restaurant in China at the same time in early 1997 is destined to change their fate forever. A SHUDDER EXCLUSIVE.
Three notorious gangsters who have never crossed paths find themselves in the same restaurant at the same time, and their fates are changed forever.
Cast: Richie Jen, Jordan Chan, Ka Tung Lam
Member Reviews
Talk about a hidden gem. This gangster-drama wraps-up nicely. This film has nothing to do with horror; but it is a well written piece about three gangsters that get the 'itch' to return to their glory days of high stakes robbery. This could have easily been a series with how interesting each character stood out and developed. Awesome stuff
AWESOME STORY LINE . TURE THEN FICTION .