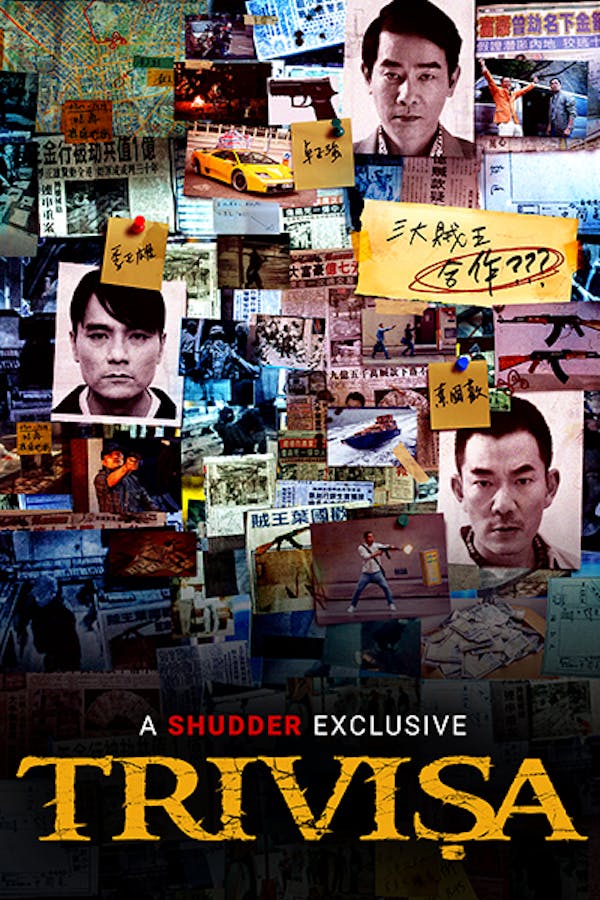 Trivisa
Directed by Jevons Au, Frank Hui, Vicky Wong
"Kings of Thieves" Cheuk Chi Keung, Yip Kwok Foon and Kwai Ching Hung never know one another even though they share the same notoriety in the underworld. But unbeknownst to them, their random presence at a restaurant in China at the same time in early 1997 is destined to change their fate forever. A SHUDDER EXCLUSIVE.
Three notorious gangsters who have never crossed paths find themselves in the same restaurant at the same time, and their fates are changed forever.
Cast: Richie Jen, Jordan Chan, Ka Tung Lam
Member Reviews
I'm frustrated as this is actually an excellent movie, but the first half is messy and confusing. Because of this I drifted and it was only towards the end when I finally started to pick up on what the hell was going on that I really, really regretted not paying more attention at the start. There is some excellent cinematography going, interesting plot, concept and cultural context. The characters would be great if they'd been fleshed out more - this might have worked better as a series than a short film. I actually think I'll have to go for a re-watch to get the full benefit! Xo
Enjoyed this, though not horror I enjoy Asian films like this & the more violent ones. But this carried itself well, held my interest & built the characters' back stories into the narrative.
Pretty slick gangster flick.
Fucking loved this!! Great story, cool scenario, and good cast.