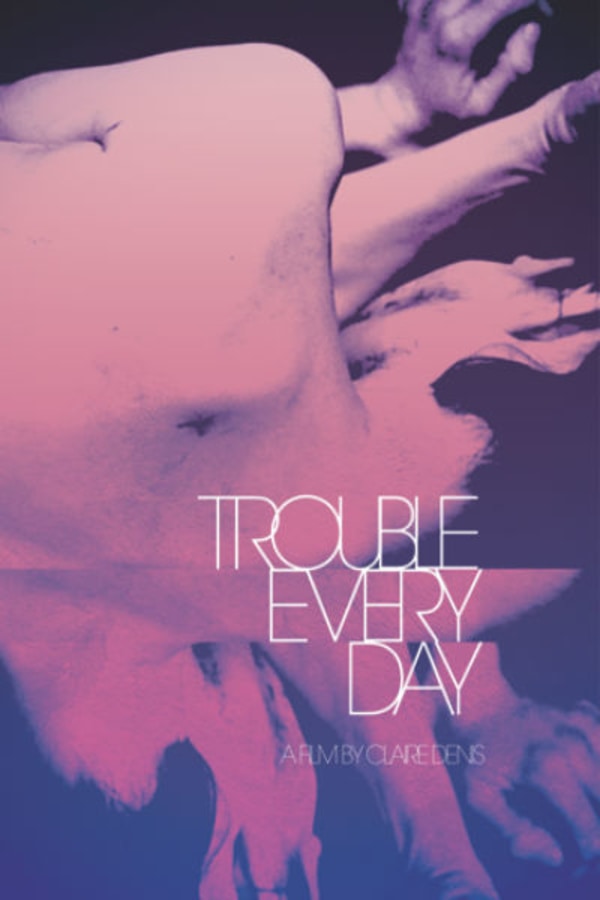 Trouble Every Day
Directed by Claire Denis
American newlyweds Shane (Vincent Gallo) and June Brown (Tricia Vessey) honeymoon to Paris. Once there, Shane secretly begins a search for his former colleague, Leo, who might be in possession of a cure to a tropical virus that has transformed both Shane, and Leo's wife, Core, into ravenous sexual cannibals. Shane meets Leo's wife and triggers an event so cataclysmic it might just lead him to rediscover the peace he seeks to restore his marriage. (In French with English Subtitles)
A man and a woman, transformed into ravenous sexual cannibals. An American newlywed in Paris searches for the cure, and peace, in Claire Denis' art-horror masterpiece.
Cast: Vincent Gallo, Béatrice Dalle, Tricia Vessey, Alex Descas
Member Reviews
No sir...I don't like it.
Hard to sit through this nonsense...pretty boring, although it has its moments. I'm sure there were meant to be deeper meanings but it was just too slow to hold interest.
A little bit of 'let the right one in'
I like Vincent Gallo, but this movie bored the crap out of me.