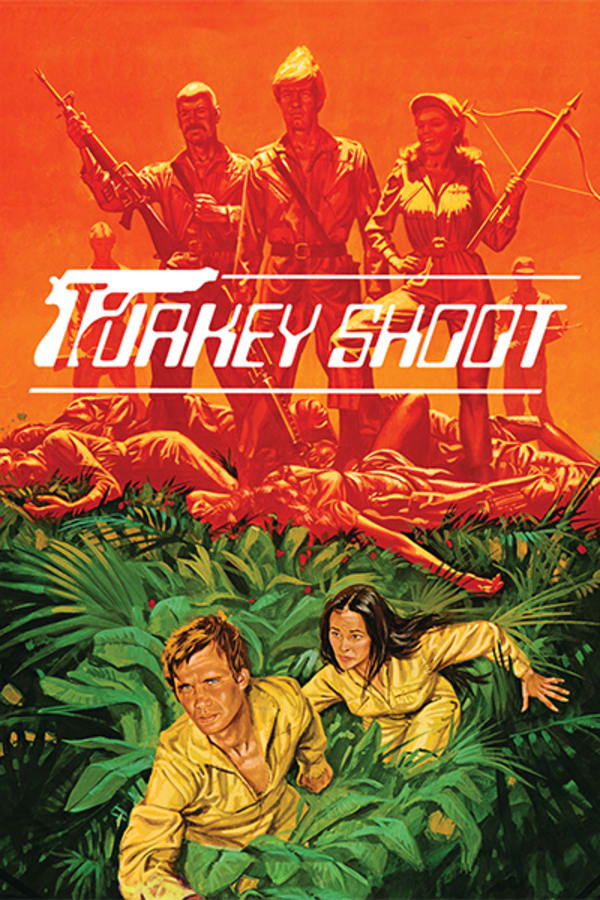 Turkey Shoot
Directed by Brian Trenchard-Smith
In a dystopian future, a group of prisoners become targets in a state-sponsored hunting game called a "turkey shoot", where they'll be preyed upon by evil gun-toting government officials quicker on the draw than Dick Cheney. If the prisoners survive, they'll be set free. But the prisoners don't want to take that chance, and soon the totalitarian rulers find themselves with targets on their backs. One of Ozploitation horror king Brian Trenchard-Smith's greatest films, TURKEY SHOOT is a far more fun and frightening ride than it's obvious rip-off, THE HUNGER GAMES. Contains strong language, violence and gore.
In a dystopian future, prisoners become targets in a state-sponsored hunting game.
Cast: Steve Railsback, Olivia Hussey, Michael Craig
Member Reviews
DrHeiter- couldn't agree more! Splotation films are one of the few things that still give me joy.
Before Hunger Games there was Battle Royale, before that Turkey Shoot, and before that Logan's Run. Nothing original, fun cheap gore, and pretty entertaining despite never really making much sense.
Shudder needs more exploitation much more exploitation..ozsploitation..nazisploitation..blacksploitation..nunsploitation..all the sploitations!!
Seriously????? Dumb, no substance and only a psychopath / sociopath could write, produce or enjoy such a movie. VERY SICK!