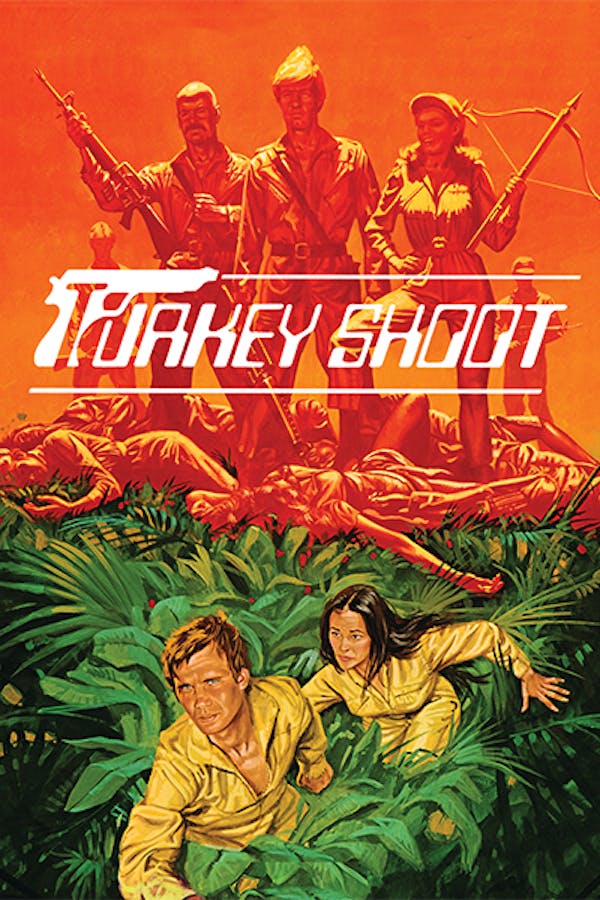 Turkey Shoot
Directed by Brian Trenchard-Smith
In a dystopian future, a group of prisoners become targets in a state-sponsored hunting game called a "turkey shoot", where they'll be preyed upon by evil gun-toting government officials quicker on the draw than Dick Cheney. If the prisoners survive, they'll be set free. But the prisoners don't want to take that chance, and soon the totalitarian rulers find themselves with targets on their backs. One of Ozploitation horror king Brian Trenchard-Smith's greatest films, TURKEY SHOOT is a fun, frightening ride with lasting influence in things like THE HUNGER GAMES. Contains strong language, violence and gore.
In a dystopian future, prisoners become targets in a state-sponsored hunting game.
Cast: Steve Railsback, Olivia Hussey, Michael Craig
Member Reviews
Cool, another incarnation of Richard Connell's "The Most Dangerous Game". This is definitely a machismo-man's film. Guns, gore, and naked women, oh yeah and a story. Never heard of this one before, glad I have now. I'd give it a 75% if possible, so I'll round up.
An ultra entertaining look at the next evolution of cancel culture.
I liked it. Action, blood, reflection on society. 2 pinky toes up
Weaponization of Australian farming equipment. Dog piss yellow jumpsuits. Great exercise programs and memorable counselors. The best documentary on the 1980's Australian Outward Bound program I've seen.