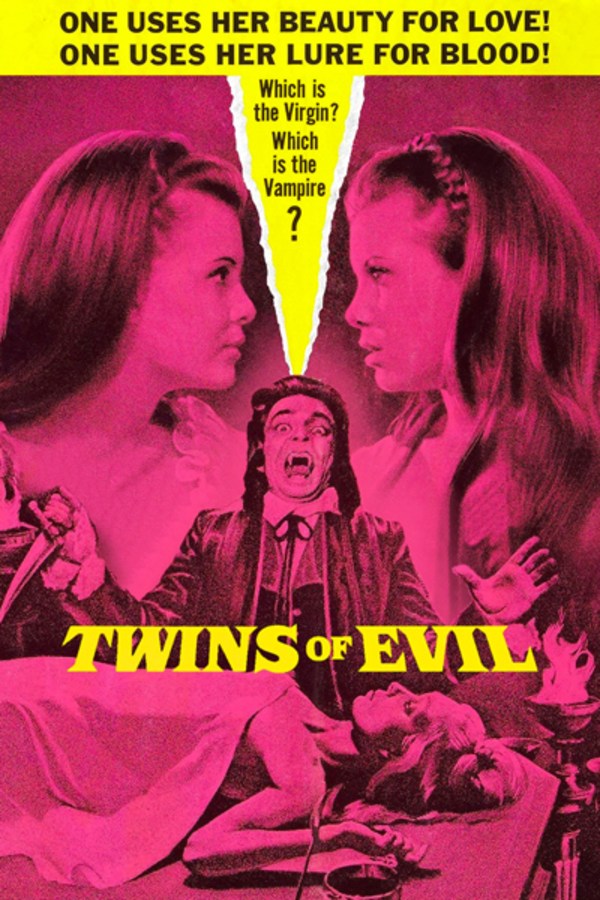 Twins of Evil
Directed by John Hough
After being orphaned, two beautiful identical twins move from Vienna to the village of Karnstein. There they are to live with their Uncle, a fanatical Puritan. Nearby, the Count of the village is performing a sacrificial rite which raises his ancestor, the vampire Countess. After she bites him, he too becomes a vampire and sets off in search of victims.
A religious sect hunts all women suspected of witchcraft, killing a number of innocent victims.
Cast: Peter Cushing, Dennis Price, Mary Collinson
Member Reviews
70's Hammer Horror, Peter Cushing and beautiful vampires....perfect film to watch on a dark night. It's always been one of my favorite horror movies and I still keep it in my horror flick rotation. Keep these kinds of films coming Shudder!
Very fun to watch Grand Moff Tarkin act like a complete ass and by the end be the one you're cheering for. An easy movie to watch that is definitely cheesy but fun.
I love these older movies
So glad I gave this a try. This is such a fun film with good Hammer atmosphere, another great role for old pro Cushing, and a terrific score.
Solid, campy flick. Not too liberal with the tits, either.