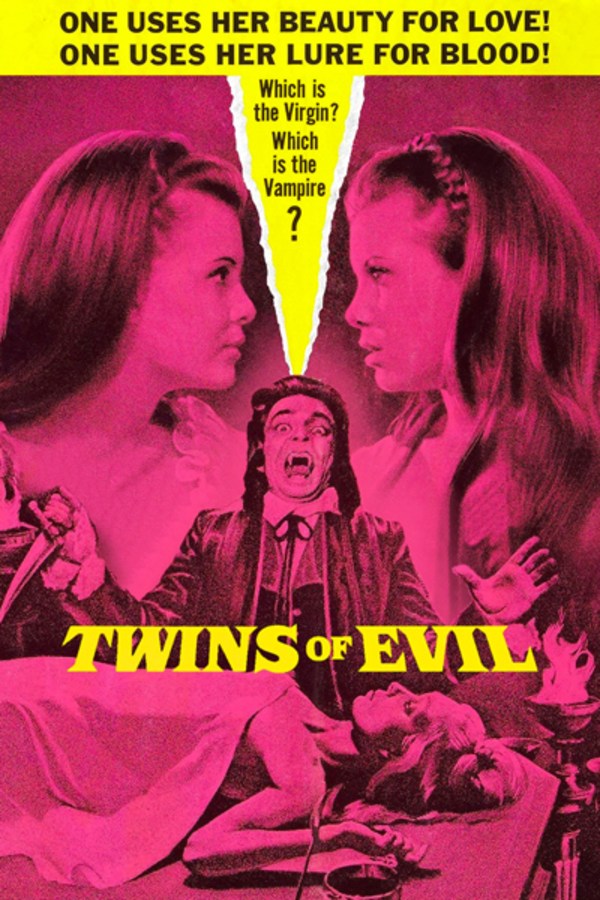 Twins of Evil
Directed by John Hough
After being orphaned, two beautiful identical twins move from Vienna to the village of Karnstein. There they are to live with their Uncle, a fanatical Puritan. Nearby, the Count of the village is performing a sacrificial rite which raises his ancestor, the vampire Countess. After she bites him, he too becomes a vampire and sets off in search of victims.
A religious sect hunts all women suspected of witchcraft, killing a number of innocent victims.
Cast: Peter Cushing, Dennis Price, Mary Collinson
Member Reviews
Solid classic, great rainy Saturday movie.
And the old Hammer Studio is now a different sound studio . But these movies are natural treasures for England !! They are extremely atmospheric ; and the acting is really good in my very own personal opinion.
I absolutely love the old 1970s Hammer Horror movie's filmed in England !! The English Countryside ; and the sets at the old Hammer Studios were amazing for their time !! My favorite is Captain Kronos Vampire Hunter from 1979 with Caroline Monroe.
A classic. Peter Cushing is fantastic as always. A bit boring in spots but if you stick with it, it's a great watch. 4 sculls!