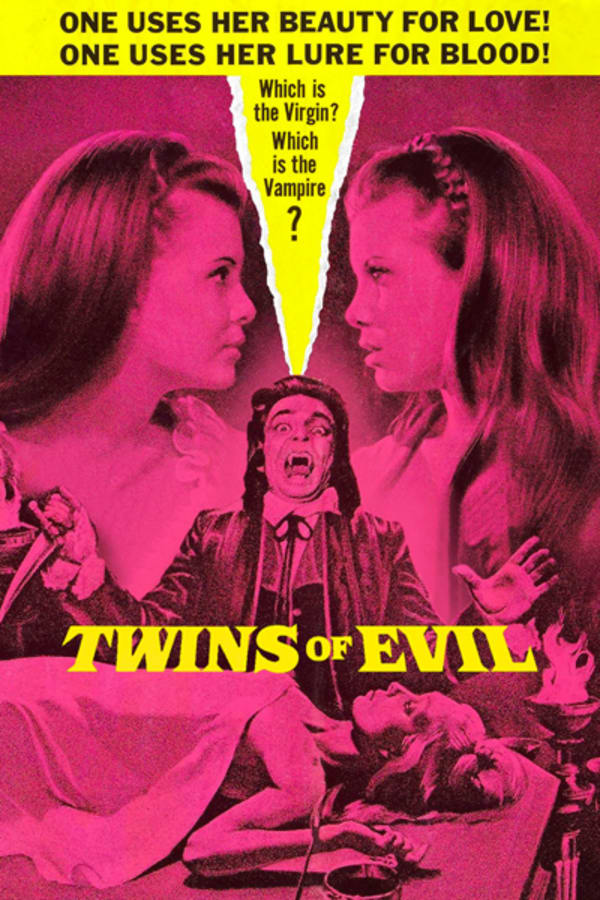 Twins of Evil
Directed by John Hough
After being orphaned, two beautiful identical twins move from Vienna to the village of Karnstein. There they are to live with their Uncle, a fanatical Puritan. Nearby, the Count of the village is performing a sacrificial rite which raises his ancestor, the vampire Countess. After she bites him, he too becomes a vampire and sets off in search of victims.
A religious sect hunts all women suspected of witchcraft, killing a number of innocent victims.
Cast: Peter Cushing, Dennis Price, Mary Collinson
Member Reviews
This was a great ending to the Karnstein trilogy (although the second one is my favourite) this one is great too! Classic Hammer, you can't go wrong with it!
Excellent 70's horror flick. Set design, costumes, HAIR!!!! Entertaining from start to finish.
Very enjoyable story line, featuring the classic archetypes associated with vampire movies. Enjoyed from start to finish!
I fell in love with the Collinson twins as a teenager when I saw them in Playboy and really love Hammer movies as well. It's win win with this movie.