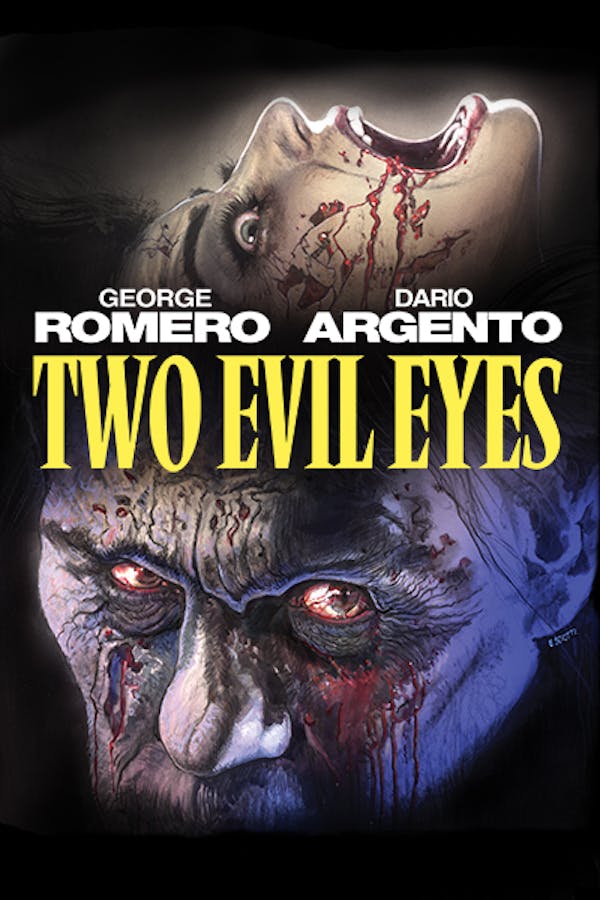 Two Evil Eyes
Directed by George Romero
Directors Dario Argento and George Romero adapted two famous Edgar Allan Poe stories for this 1990 anthology film. Romero brought much of his CREEPSHOW cast over for "The Facts in the Case of Mr. Valdemar", including Adrienne Barbeau and E.G. Marshall, while Argento's standout "The Black Cat" stars past and future horror legends including Martin Balsam (PSYCHO), Kim Hunter (PLANET OF THE APES), Julie Benz (DEXTER) and Harvey Keitel as a photographer whose hatred for felines leads to a bitter end. Gore FX god Tom Savini lends his talents to both tales.
Directors Dario Argento and George Romero adapt two famous Edgar Allan Poe stories.
Cast: Adrienne Barbeau, Harvey Keitel, Ramy Zada
Member Reviews
I thought this was a great movie, definitely worth watching. Just a couple of points though, this is actually a movie, IE not real! and a disclaimer is added at the end to reassure viewers that the cat suffered no Physiological or Physical abuse. Based on the reviews I have read, I feel the need to drive that point home!
loved this one..same people and names as in creepshow..
How have I never heard of this movie? This was fun, plus it had a lot of star power. A little on-the-nose with the Poe homages, but definitely worth the time. Loved it.
Pretty boring and disappointing considering it's by two iconic horror directors.