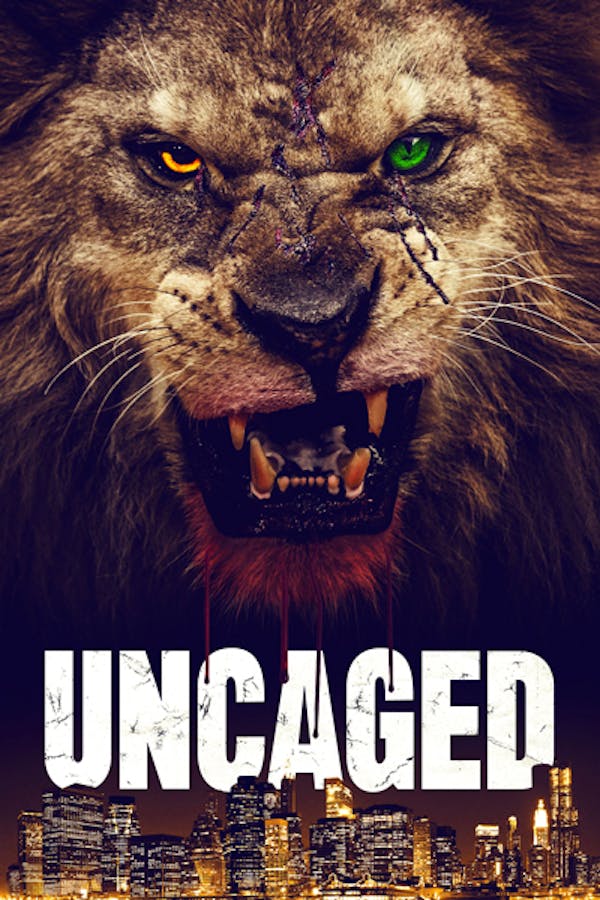 Uncaged
Directed by Dick Maas
Called in after a family is gruesomely slaughtered just outside Amsterdam, veterinarian Lizzy finds herself leading the city-wide hunt for a monstrous lion terrorizing the Dutch capital. Chow down on this grisly new animal attack from Dutch genere legend Dick Maas, the director of AMSTERDAMNED and THE LIFT.
A zoo veterinarian leads the hunt for a monstrous lion terrorizing the Dutch capital of Amsterdam.
Cast: Sophie van Winden, Abbey Hoes, Mark Frost, Julian Looman
Member Reviews
It's not necessarily a masterpiece, but I still think it was great! I would consider it less a horror film and more of a thriller, and I think it's pretty entertaining overall. CGI was far from perfect but I wouldn't call it bad either. Practical effects and gore were great. Bonus points for having the coolest character be a guy in a wheelchair that didn't let it stop him. Overall? If you liked Jurassic Park (at least before it became Jurassic World: Dominion), I would recommend you give this one a shot. I hope you're down to clown though. There are 2 Wilhelm screams and I personally think that's something you need a sense of humor to appreciate.
Dont waste your time. Its not even a good jaws rip off. Boring and silly
What a stupid movie lol. I do appreciate the comedic side of it and the acting and special effects were actually decent.
Didn't finish it. Just too dull. Very little action, and what action I did see mostly took place off-camera... it was 'implied' action using suggestive noises and with no special effects. This movie offers nothing of interest. Characters were pretty dull. Doesn't help that it was all in Dutch and subtitles weren't offered.