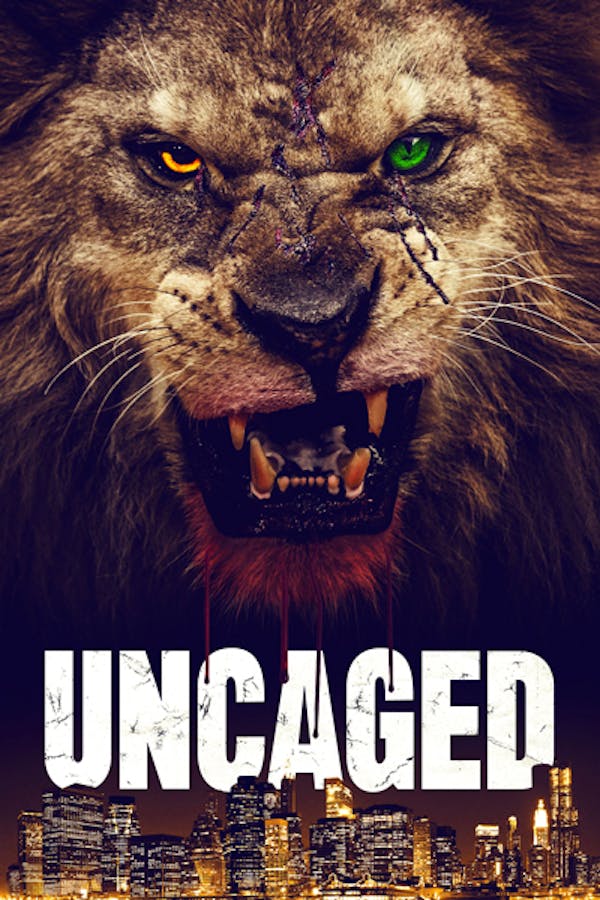 Uncaged
Directed by Dick Maas
Called in after a family is gruesomely slaughtered just outside Amsterdam, veterinarian Lizzy finds herself leading the city-wide hunt for a monstrous lion terrorizing the Dutch capital. Chow down on this grisly new animal attack from Dutch genere legend Dick Maas, the director of AMSTERDAMNED and THE LIFT.
A zoo veterinarian leads the hunt for a monstrous lion terrorizing the Dutch capital of Amsterdam.
Cast: Sophie van Winden, Abbey Hoes, Mark Frost, Julian Looman
Member Reviews
Great man vrs Lion, but like most animal attack movies!!! Still great tho 😜
Fun, but definitely could've been better. Minus points for using *SPOILERS* the "disabled character dies for the able-bodied characters" trope. Yes, he was an interesting character at first, with traits that didn't have to do with his wheelchair, and was able to prove his worth in the group by outsmarting those who assumed he wouldn't be of use. But that all sort of went out the window at the end. Watched it with my sister who is in a wheelchair and it left a bad taste in our mouths. Might seem nitpicky, but stuff like that matters.
A bit silly with the CGI lion, but still fun movie. The acting was pretty good, and some really outlandish gore scenes as well. If you're looking for something just plain to watch, this might be it.