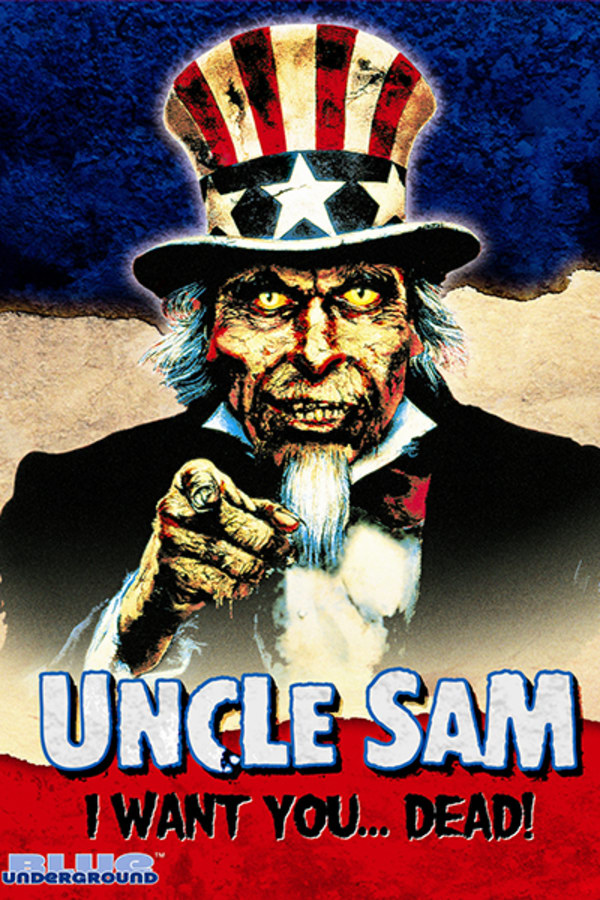 Uncle Sam
Directed by William Lustig
The corpse of a patriotic veteran comes back to life on July 4th, dons an Uncle Sam costume and goes on a killing spree in his hometown. Sam's main target? Anyone who offends his ultra-patriotic views, including corrupt congressmen, anti-war people and more! But don't think director William Lustig (MANIAC) and screenwriter Larry Cohen (GOD TOLD ME TO) are celebrating fascistic patriotism with their subversive and silly slasher. UNCLE SAM ultimately skewers the kind of rah-rah attitudes that have now come into full bloom 20 years after Lustig's film was released.
The corpse of a patriotic veteran reanimates and goes on an Independence Day killing spree.
Cast: William Smith, David 'Shark' Fralick, Christopher Ogden, Issac Hayes
Member Reviews
I really wanted to like this movie, unfortunately I did not! Each time there was a kill, the camera would cut away just like in a crappy made for tv horror. Truly disappointing film all around.
I like the satire of misguided patriotism but this movie is simply not well made. Too slow and joyless to recommend.
Save yourself some time and watch something else. Saw this when I was a kid and thought it would be a fun to laugh at movie when I was an adult but not even bad enough to be good. It is super boring, slow mo to add more length to the film, snails pacing and just all around bad. Will never watch again.
Surprisingly good. A solid supernatural slasher movie.