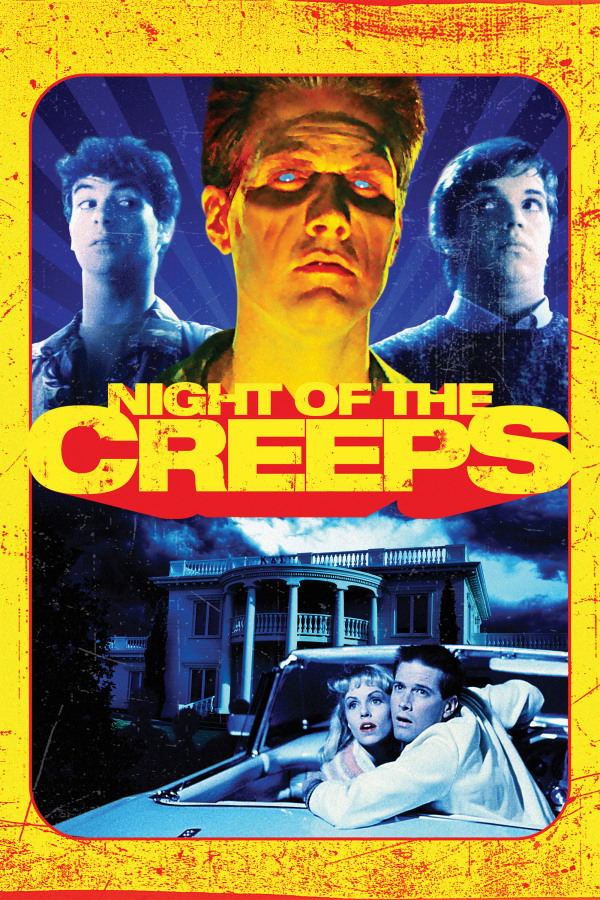 Night of the Creeps
Directed by Fred Dekker
In this comedic chiller, a college couple, in 1959, see an object plummet to Earth like a meteor. The boy accidentally swallows a space-slug that shoots out. In 1986, two freshmen roam the campus and stumble across the corpse of the boy who swallowed the space-slug. Once thawed out, the corpse comes to life.
Alien-zombies, sexy coeds, and horrifying hijinx in a very creepy comedy from THE MONSTER SQUAD's Fred Dekker.
Cast: Tom Atkins, Jason Lively, Steve Marshall, Jill Whitlow
Member Reviews
"Screaming like banshees."
This movie blew my freaking mind (no pun intended). I had heard good things, but I was a tad skeptical. Well, don't be skeptical if you haven't seen it. This movie is legit. Tom Atkins is the man. I am ashamed that it took me so long to watch this one. This is automatically in my top 5 of horror.
Great movie for the 80s. They should remake it !
80's horror comedy at its best.