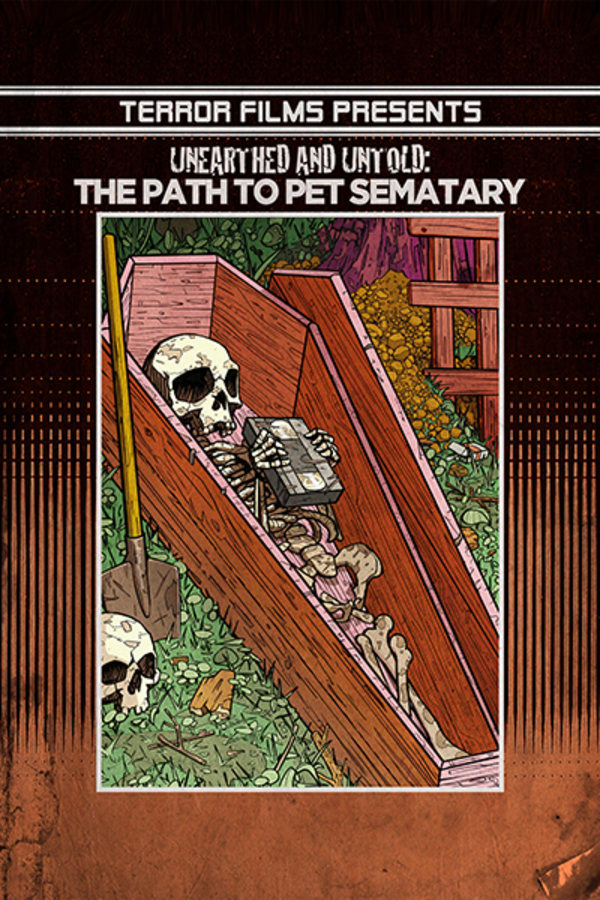 Unearthed & Untold: The Path to Pet Sematary
Directed by John Campopiano, Justin White
This is a documentary film chronicling the origins of Stephen King's bestselling horror novel, PET SEMATARY, as well as the subsequent film based on his novel. Through extensive interviews this documentary showcases the stories of many cast and crew and highlights how the local communities in Maine played an invaluable role in making the film. In addition to first-time interviews by cast and crew members, this documentary will also take you on an extensive tour of the locations that were used in the film - emphasizing the true local flavor and influence that Maine had on this timeless horror film.
This documentary film is a detailed look into the making of PET SEMATARY, one of the most enduring cult-horror classics of our generation.
Cast: Mary Lambert, Miko Hughes, Brad Greenquist, Dale Midkiff, Denise Crosby
Member Reviews
If you're super into Pet Sematary I guess it's worth a watch. I found it poorly put together (it starts with a long text crawl - just gray text on a black screen...why?), and it includes a lot of detail that would end up on the cutting room floor of most documentaries. A good documentary should give you the impression they had 10 hours of good stuff and had to cram it into an hour and a half. This gives you the impression they had 20 minutes of material and stretched it out. Some of the people they interview seem like they had very little to do with the movie. Then there's this guy that kept popping up with "Filmmaker" under his name, and all of his interview segments were obviously not interviews at all. He sounded like he was reciting memorized essays. I hit pause and looked him up, and he has one credit as a director - this movie. He was interviewing himself. Who does that?
So interesting! Even if you are not a fan of pet semetary it's still a great behind the scenes documentary if you are interested in filmmaking.