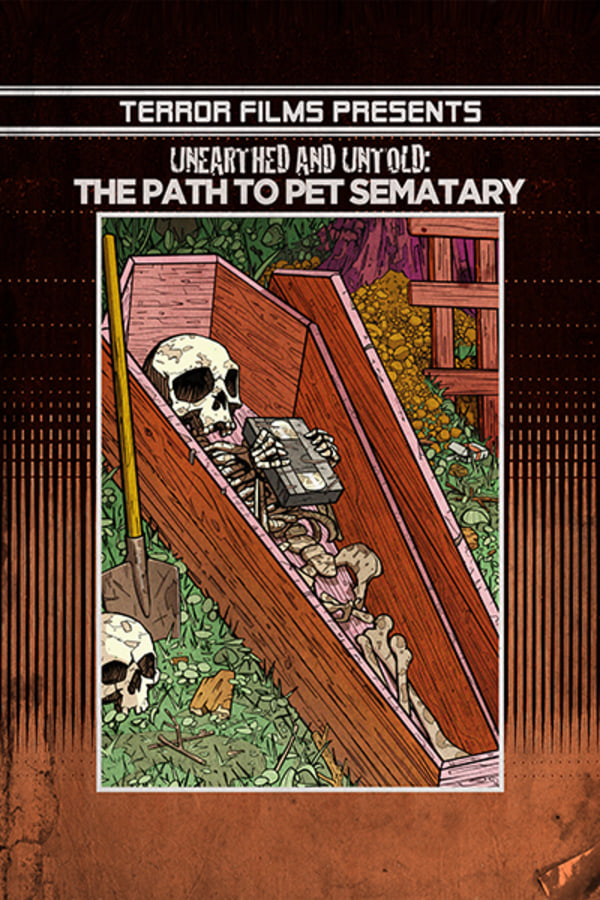 Unearthed & Untold: The Path to Pet Sematary
Directed by John Campopiano, Justin White
This is a documentary film chronicling the origins of Stephen King's bestselling horror novel, PET SEMATARY, as well as the subsequent film based on his novel. Through extensive interviews this documentary showcases the stories of many cast and crew and highlights how the local communities in Maine played an invaluable role in making the film. In addition to first-time interviews by cast and crew members, this documentary will also take you on an extensive tour of the locations that were used in the film - emphasizing the true local flavor and influence that Maine had on this timeless horror film.
This documentary film is a detailed look into the making of PET SEMATARY, one of the most enduring cult-horror classics of our generation.
Cast: Mary Lambert, Miko Hughes, Brad Greenquist, Dale Midkiff, Denise Crosby
Member Reviews
Loved being a part of this documentary. John and Justin contacted me years after I'd written about PS for Fangoria magazine. Of course, I was happy to participate, and that we filmed in the same cemetery where I watched the original being made added a cherry to the sundae. A lot of this was a revelation for me, so I enjoyed listening to the interviews as much as anyone. I've been a freelance writer for years, but the highlight of my earlier career definitely was covering the film for Fangoria. In fact, I went to the set twice! Highly recommended
Pet Sematary Scare the HELL out of me when I was a kid . Steven king you are a great writer thank you for this scary movies.
Ok so you have a documentary but don't have the actual movie, what's up with that. Quite baffling to be honest
I love this book and this movie so much! Great documentary.