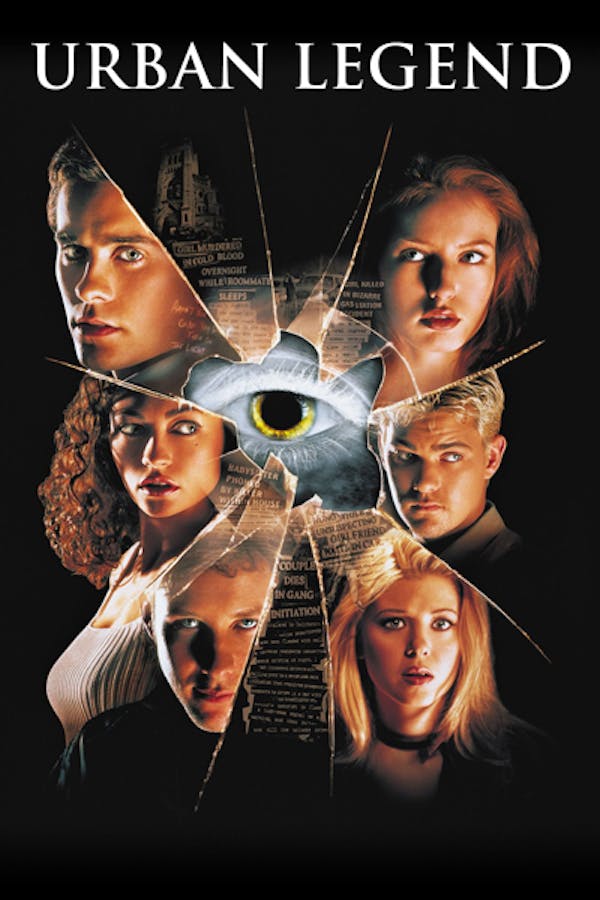 Urban Legend
Directed by Jamie Blanks
Dr. Wexler (Robert Englund), professor of American Folklore at New England's Pendleton College, states that urban legends exist only to convey hidden moral lessons for all who hear them. But the students at New England's Pendleton College are finding out just how fatal these stories can really be. When a series of murders occurs among Pendleton's faculty and student body, Natalie (Alicia Witt), a young, bright student, begins to notice a bizarre link between the killings.
A college student investigates a series of murders that resemble common urban legends.
Cast: Jared Leto, Alicia Witt, Rebecca Gayheart
Member Reviews
what I like about this movie is the atmosphere, It's very late 90s to early 00s slasher which is nostalgic for me. Yeah it's predictable but still good.
good times, good times. after so long of not watching it, shows that things never really change. overall fun! love this movie.
I watched this again after 20 year. Still a solid choice for a good thriller. Would recommend asf a must see 90s horror flick.
it was alright. most of the kill scenes were pretty cool but the dialog was way cringe at some points. watch if you like 90s college vibes and teen screams.
What it lacks in horror, it makes up for with 90's hip, self-aware, teen "drama" elements. I didn't like it before and I didn't like it this time around. One star for crazytown Rebecca Gayheart One star for an underutilized Danielle Harris