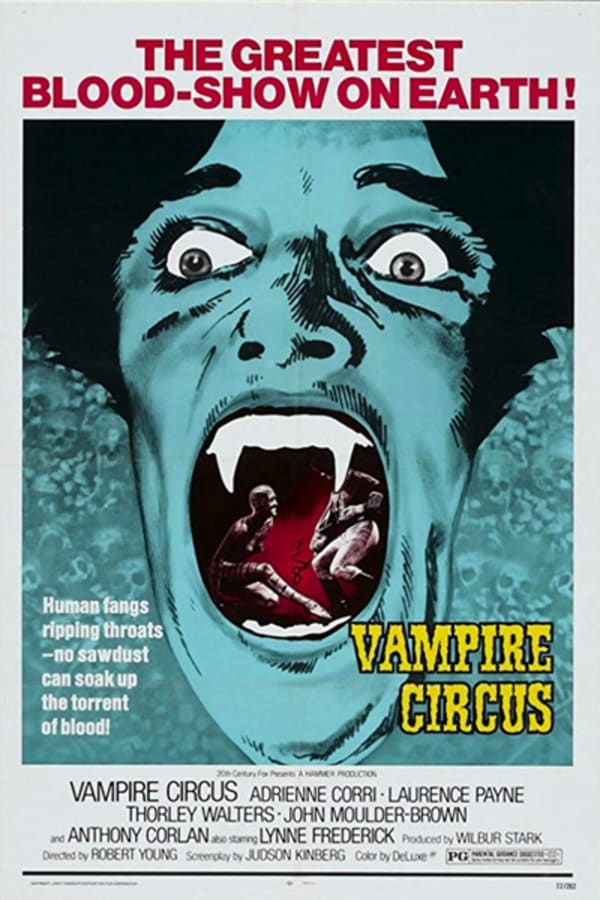 Vampire Circus
Directed by Robert Young
A circus arrives at a Serbian village where it will perform a show for the local inhabitants. Many of them believe that the plague that has gripped their village is the result of a curse inflicted on them years before by Count Mitterhouse, a vampire. Unbeknown to them, the leader of the circus is the Count's cousin intent on reviving his relative and having his revenge.
As the plague sweeps the countryside, a quarantined village is visited by a mysterious traveling circus. Soon, young children begin to disappear, and the locals suspect the circus troupe might be hiding a horrifying secret.
Cast: Adrienne Corri, Thorley Walters, Anthony Higgins
Member Reviews
great hammer horror! never even heard of it....
Much better than most anything you will find these days. Great story and characters.
All the minor Hammer favorites are here and enjoying themselves so much you can't help but enjoy it along with them. I watched this in HS and this sheltered Catholic school kid never noticed ALL the overt eroticism! If it'd been a comedy (it most certainly is not) the mothers watching the circus would've been covering the young boys' eyes with their shawls. One woman has on nothing but body paint! Hammer does not disappoint here. This movie hits all the Hammer Horror tropes and delivers a delightful hour and a half. Highly recommended.
All of the hammer studio films should be on this list