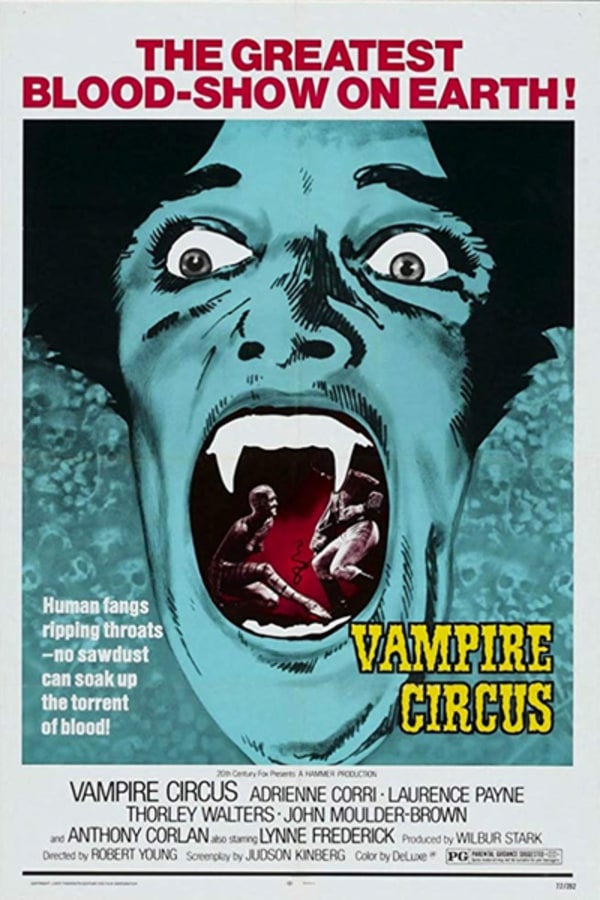 Vampire Circus
Directed by Robert Young
A circus arrives at a Serbian village where it will perform a show for the local inhabitants. Many of them believe that the plague that has gripped their village is the result of a curse inflicted on them years before by Count Mitterhouse, a vampire. Unbeknown to them, the leader of the circus is the Count's cousin intent on reviving his relative and having his revenge.
As the plague sweeps the countryside, a quarantined village is visited by a mysterious traveling circus. Soon, young children begin to disappear, and the locals suspect the circus troupe might be hiding a horrifying secret.
Cast: Adrienne Corri, Thorley Walters, Anthony Higgins
Member Reviews
Ended up being about as boring as I thought it was going to be. Would love to see some more Hammer classics on here in the future. Very '70s. Lots of chest hair.
Nicely paced and gory as hell. Good stuff.
Another fun Hammer vampire movie. Hadn't seen this one before. Thanks, Shudder!
This was great - very classic Hammer Horror with hissing vampires gurning for their lives, all the lady vampires and vampire victims being super-sexy 'and then all my clothes fell off'. Sort of gentle and almost like a series of tableaus in it's presentation. Great.