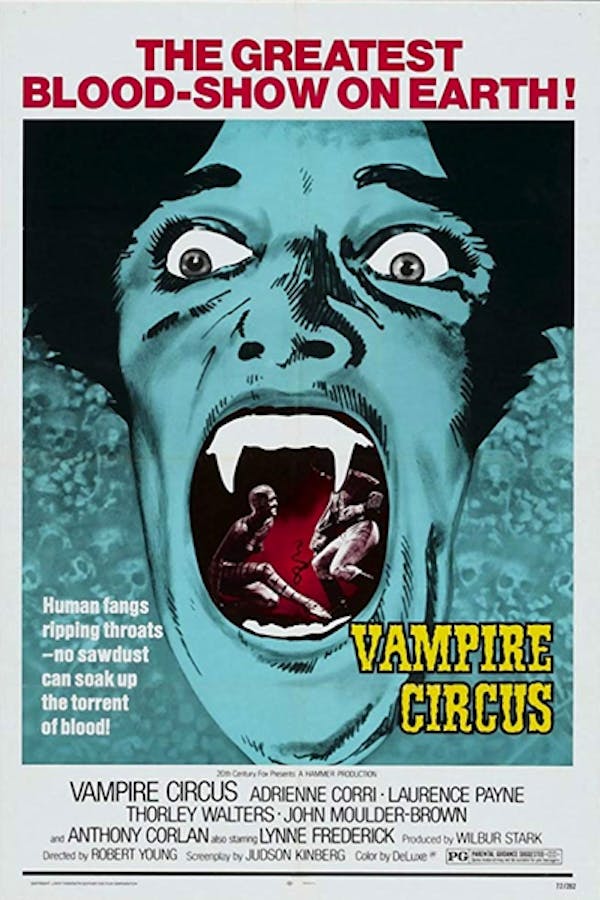 Vampire Circus
Directed by Robert Young
A circus arrives at a Serbian village where it will perform a show for the local inhabitants. Many of them believe that the plague that has gripped their village is the result of a curse inflicted on them years before by Count Mitterhouse, a vampire. Unbeknown to them, the leader of the circus is the Count's cousin intent on reviving his relative and having his revenge.
As the plague sweeps the countryside, a quarantined village is visited by a mysterious traveling circus. Soon, young children begin to disappear, and the locals suspect the circus troupe might be hiding a horrifying secret.
Cast: Adrienne Corri, Thorley Walters, Anthony Higgins
Member Reviews
5 stars because it scared the hell out of me as a child.
Fun, a bit campy and with a surprising amount of nice natural 70s nudity.
so good so campy, costumes were fantastic. also masturbated to it. fav hammer horror thus far