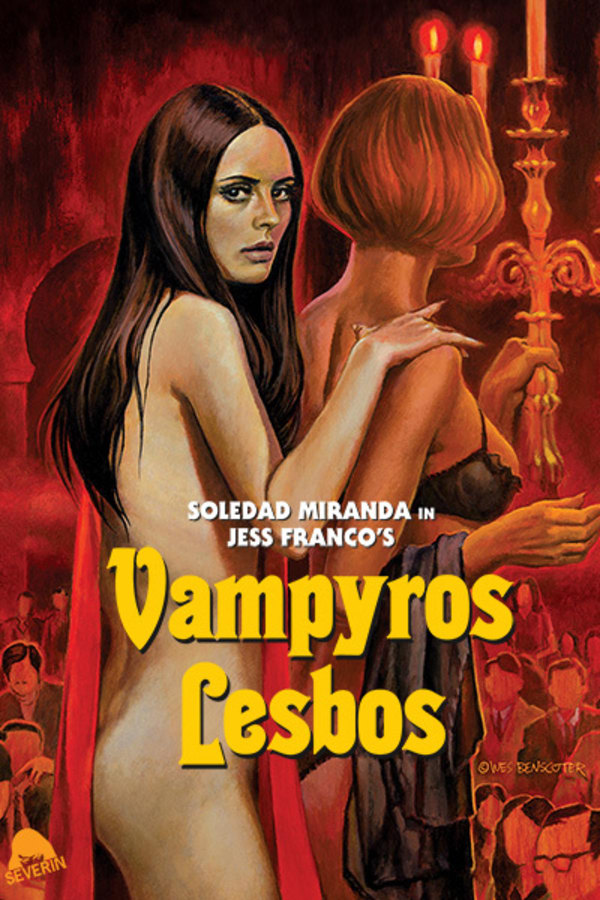 Vampyros Lesbos
Directed by Jess Franco
After watching a scary S&M act at a club, Linda flies to Istanbul to see the Countess Nadine for work. But when she lands, Linda realizes Nadine (the legendary Soledad Miranda) is the same kinky vixen from the nightclub. As Linda falls under Nadine's spell, she risks becoming a vampire herself - but, like, so what? Aided by a legendary psychedelic soundtrack, Jess Franco's biggest hit put a queer spin on classic vampire tropes, resulting in what Franco expert Stephen Thrower describes as a cross between a "sun-drenched erotic daydream and a humid sexual nightmare".
Jess Franco's most famous film is this wildly-stylish 1970 lesbian vampire classic.
Cast: Soledad Miranda, Dennis Price, Paul Muller
Member Reviews
Slow and a bit boring, but atmospheric and certainly nice to look at (in more ways than one). And what a great soundtrack! Just not sure it quite deserves it's reputation as a top title the Euro-horror/sexploitation canon.
This is just dumb... I honestly can't think of anything else to describe this 😐
Wonderful score with fantastic shots. Worth at least one viewing.
Maybe Franco's best. Sexy actually, with trippy music and visuals. Light on horror. More of a hippie head trip kind of movie, with lots of nudity. For certain viewers this will be fantastic, others just won't get it or like it. If you like cult movies, you've probably already seen it, but if not, it's a must-see.