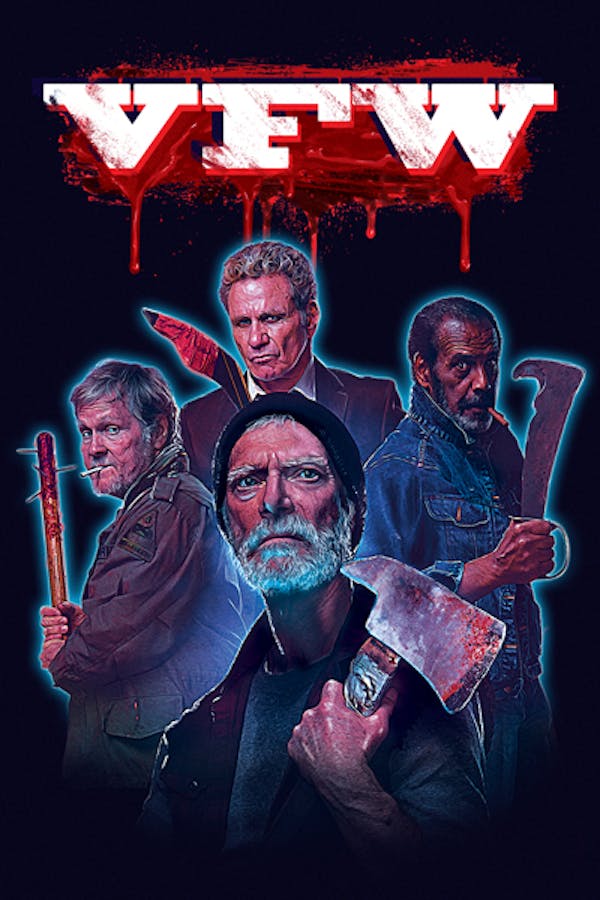 VFW
Directed by Joe Begos
A typical night for veterans at a VFW turns into an all-out battle for survival when a desperate teen runs into the bar with a bag of stolen drugs. When a gang of violent punks come looking for her, the vets use every weapon at their disposal to protect the girl and themselves from an unrelenting attack.
A battle for survival erupts between a group of veterans and a gang of violent punks.
Cast: Stephen Lang, William Sadler, Sierra McCormick, Dora Madison, Fred Williamson, David Patrick Kelly
Member Reviews
One of shudders best originals!
pretty much a perfect violent siege retro revival, cast of b-movie heroes included. If you want carpenter style soaked action and gore this movies for you.
very familiar actors in this one loved the cheesy gore and smart assed old men made for a very funny and awesome horror comedy !!! five sculls all the way
I loved this movie! Next to zombie movies these are my favorites.
Riveting brawl between veterans at a local watering hole for soldiers of war, and a twink sized drug dealer who wants out of the business, on account that the world is crawling with junkie zombies. A redemption story for those of us who are nostalgic for the 90's action films. Make sure you pump your fist after the last line. That's not a joke. Good stuff.