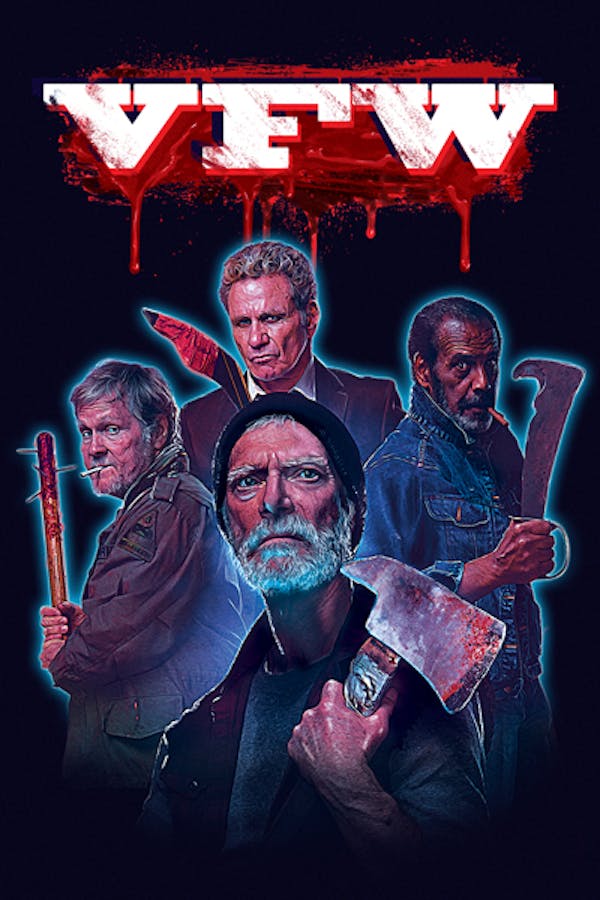 VFW
Directed by Joe Begos
A typical night for veterans at a VFW turns into an all-out battle for survival when a desperate teen runs into the bar with a bag of stolen drugs. When a gang of violent punks come looking for her, the vets use every weapon at their disposal to protect the girl and themselves from an unrelenting attack.
A battle for survival erupts between a group of veterans and a gang of violent punks.
Cast: Stephen Lang, William Sadler, Sierra McCormick, Dora Madison, Fred Williamson, David Patrick Kelly
Member Reviews
America. America. America
Fun, action packed movie!!
Definite 70's Grindhouse feel. Worth the watch if that's what you're looking for.
Great casting for enjoyable characters.
OVER-THE-TOP Grindhouse gore in this SPLATTER-RIFIC movie that reminds me of HOBO WITH A SHOTGUN crossed with GREEN ROOM. I wasn't expecting to like this movie, but it turned out to be a lot of fun! If you like movies with things like exploding heads & overtly gratuitous arterial spray, then you'll like VFW.