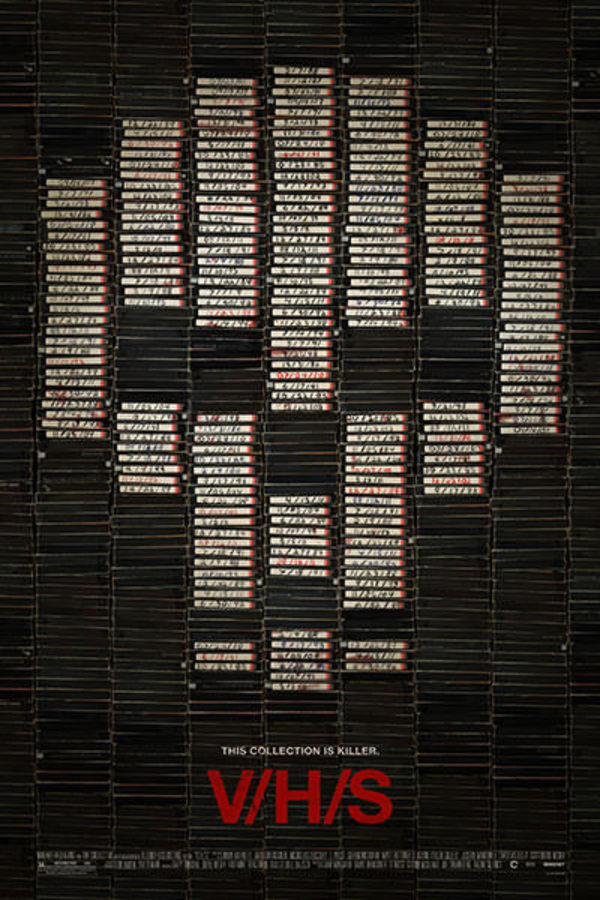 V/H/S
Directed by Various
In this found-footage anthology, a gang of thieves find a stash of scary home videos, each different in genre and tone. Highlights include David Bruckner's (THE SIGNAL) "Amateur Night" about three bros who bring the wrong girl home for sex; Ti West's (THE INNKEEPERS) "Second Honymoon" about a stalker menacing a couple on a road trip; and Joe Swanberg's utterly chilling "The Sick Thing That Happened to Emily When She Was Younger" which may freak you out for days. An essential document of the indie horror new wave made by and starring many of its power players. Contains strong language, sexual scenes, violence and gore.
Thieves find a stash of home videos that reveal real-life horror stories.
Cast: Calvin Reeder, Sophia Takal, Helen Rogers, Kentucker Audley
Member Reviews
Loved this movie! I love anthology horror, my favourite being Trick r Treat, and this movie was great!! Unexpected 'twists' that I did not expect going into this movie blind. Highly recommend!
I really wish Shudder would allow multiple paragraph reviews because there is a lot to go over with anthology movies. When this came out I was staying away because I saw found footage films as just the new trend. But, I had a friend who could not recommend this enough, so I watched. I initially thought the movie was off to a good start with the segment "Amateur Night". Out of all of the segments, this one's monster and captivating story would get Universal pictures to release it as an inferior full length called "Siren". David Bruckner who directed "Amateur Night", who would go on to do a segment with the superior "Southbound". Othe stories include "Second Honeymoon", which is a nice place to take a nap in this movie, "Tuesday the 17th" that will make any of the stabilizer grip purists on Shudder spit venom, "The Sick Thing That Happened to Emily When She Was Younger" that has a couple of nice gore parts, and "10/31/98". "10/31/98" may be poorly acted, but the seamless effects are worth watching.
to the guy who said this is boring and he was looking at his watch the whole time: I want to know what movies YOU watch that make this seem boring. you must watch some crazy intense stuff! honestly this movie almost gave me an anxiety attack. it is genuinely scary
Could've been the best and scariest POV/Found Footage movie ever made. When the trailer first came out, I was so freaking amped up to have the shit scared out of me. As a result by the time I saw the movie, yes and no, but mostly yes. Most of the segments, which includes the 2nd - 4th segment felt very uneasy and a bit disjointed even though they were able to be somewhat scary but storywise they kinda sucked. The first and last segment, coincidentally, are truly the best scariest ones to enjoy and be terrified. V/H/S 2, better movie and definitely a better sequel with every segment being enjoyable. V/H/S Viral, what a shitty way to end a series and a questionable "fuck you" to fans of the first two.
Love this movie and all the sequels! A must watch.