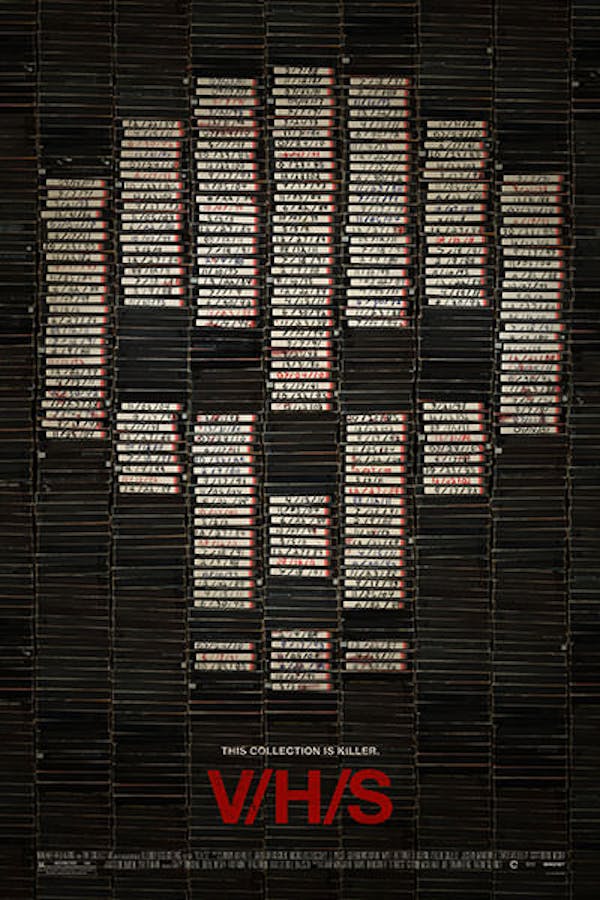 V/H/S
Directed by Various
In this found-footage anthology, a gang of thieves find a stash of scary home videos, each different in genre and tone. Highlights include David Bruckner's (THE SIGNAL) "Amateur Night" about three bros who bring the wrong girl home for sex; Ti West's (THE INNKEEPERS) "Second Honymoon" about a stalker menacing a couple on a road trip; and Joe Swanberg's utterly chilling "The Sick Thing That Happened to Emily When She Was Younger" which may freak you out for days. An essential document of the indie horror new wave made by and starring many of its power players. Contains strong language, sexual scenes, violence and gore.
Thieves find a stash of home videos that reveal real-life horror stories.
Cast: Calvin Reeder, Sophia Takal, Helen Rogers, Kentucker Audley
Member Reviews
meh only the first segment was good, rest was forgettable. 2 skulls only for the first part.
Yeah, nah. I love horror, I bleed horror. I even fall aspleep
Ignore the weird reviews hating on white men and pretending that horror isn't ok when it's directed at women, the movie is very solid, enjoy! ☺️
I can see why people may have liked this when it came out, but it has not aged well. Most of these 'tapes' are just glaring examples of toxic masculinity and/or rape culture at its finest, with a few scares thrown in. Some pretty poor excuses to make women get their tits out tbh. This film highlights (without just cause or condemnation) the already obvious horror of being a woman but like, make it found footage... And to add insult to injury, a fair few of the segments are just boring as well. The best one, by a mile, is Amateur Night (the first segment, so you can watch that and skip the rest!). Hannah Fierman's portrayal of Lily the Succubus is just fantastic. I was drawn in by her eyes and mannerisms, and will definitely be watching Siren, the spin off film she features in. In fact, the score of 2 I'm giving VHS might come solely from Fierman's performance.
Damn, and I thought my VHS collection was scary.