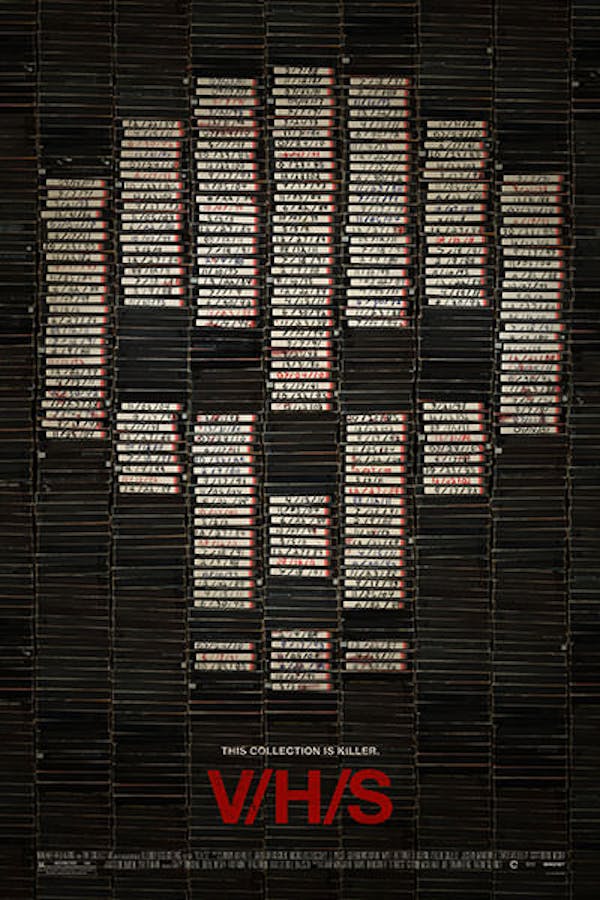 V/H/S
Directed by Various
In this found-footage anthology, a gang of thieves find a stash of scary home videos, each different in genre and tone. Highlights include David Bruckner's (THE SIGNAL) "Amateur Night" about three bros who bring the wrong girl home for sex; Ti West's (THE INNKEEPERS) "Second Honymoon" about a stalker menacing a couple on a road trip; and Joe Swanberg's utterly chilling "The Sick Thing That Happened to Emily When She Was Younger" which may freak you out for days. An essential document of the indie horror new wave made by and starring many of its power players. Contains strong language, sexual scenes, violence and gore.
Thieves find a stash of home videos that reveal real-life horror stories.
Cast: Calvin Reeder, Sophia Takal, Helen Rogers, Kentucker Audley
Member Reviews
My o my! Have you got a run for your taste of taste of blood gores and twist in the plot. Amazing compilation for the avid viewer withADHD as myself. Short but long enough to get it all in perfect harmony of the unpredictable endings. Fast pace beauties. A must watch for me a second and perhaps a third à much later.
Of the 5 in this anthology. The first 2 were excellent, the second 2 were dreadful, and the last one was not bad.
As it is with most anthologies, some stories were good, some were lame.
Just finished watching V/H/S, I'm not generally the biggest fan of anthology style horror films because often times you'll get just one good story while the rest of them are crap but I was actually pleasantly surprised with this one. All 5 anthology stories ranged from average to really good and they were all really well paced. They had some really excellent practical gore effects as well. I'm not going to include the starting off plot one because it was the catalyst of the entire story. Ranking the anthology stories: 1.) Tuesday the 17th 2.) Second Honeymoon 3.) 10/31/98 4.) Amateur Night 5.) The Sick Thing That Happened to Emily When She Was Younger
One of my favourite horror movies of all time, really enjoyed these types of found footage movies. Also enjoyed V/H/S 2 and 3 (even though it got a lot of hate for it)