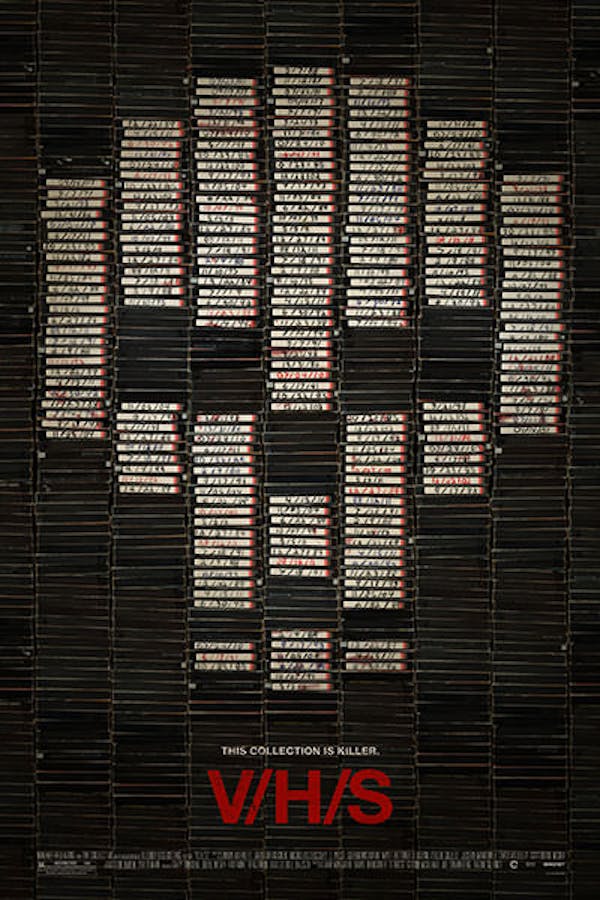 V/H/S
Directed by Various
In this found-footage anthology, a gang of thieves find a stash of scary home videos, each different in genre and tone. Highlights include David Bruckner's (THE SIGNAL) "Amateur Night" about three bros who bring the wrong girl home for sex; Ti West's (THE INNKEEPERS) "Second Honymoon" about a stalker menacing a couple on a road trip; and Joe Swanberg's utterly chilling "The Sick Thing That Happened to Emily When She Was Younger" which may freak you out for days. An essential document of the indie horror new wave made by and starring many of its power players. Contains strong language, sexual scenes, violence and gore.
Thieves find a stash of home videos that reveal real-life horror stories.
Cast: Calvin Reeder, Sophia Takal, Helen Rogers, Kentucker Audley
Member Reviews
It was great, but not as great as I was expecting. It didn't go down the way I expected which was good but it was slightly dissapointing... Not much horror, more soft horror.
One of the best found footage movies I've seen. This and the sequel are absolute gold, definitely would recommend. Stories are interesting, the special effects are good and the whole film is super original.
I think part of the reason this got the hype that it did was because everyone expected it to be the typical crap found footage. That being said I enjoyed this movie, it kept me interested, and while it wasn't scary, each story had it's own creepy element that made it an entertaining watch. Don't expect to be floored. Expect to be entertained.
One of the most Underated Horror films of the decade(Second & Third are a must see as well!)
I was very pleasantly surprised with this mixture of shorts, especially as I tend to avoid the found footage genre. Some brilliant special effects, and I actually jumped a few times - a rare occurrence these days. Had some really unique ideas, and genuinely surprising moments.