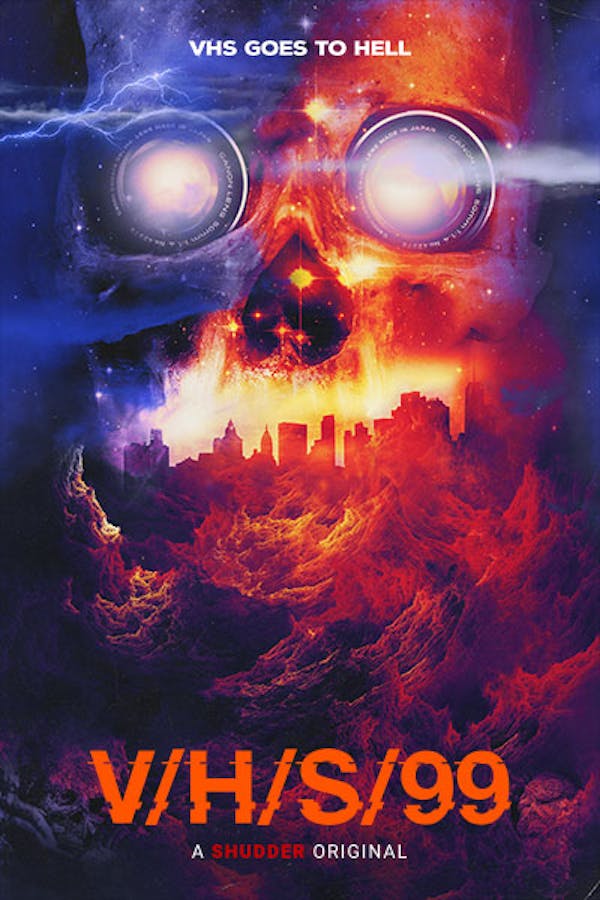 V/H/S/99
Directed by Maggie Levin, Johannes Roberts, Flying Lotus, Tyler MacIntyre, Vanessa Winter, Joseph Winter
V/H/S/99 harkens back to the final punk rock analog days of VHS, while taking one giant leap forward into the hellish new millennium. In V/H/S/99, a teenager's home video leads to a series of horrifying revelations. A SHUDDER ORIGINAL
A teenager's home video leads to a series of horrifying revelations.
Cast: Steven Ogg, Ally Ioannides, Sonya Eddy, Jesse Tourette, Archelaus Crisanto
Member Reviews
Coffin+ 3rd flick was f'n awesome— now I'm on a v/h/s marathon- or ABC's of death
Silly but fun enough. 90's were much weirder.
I never do this but the first like 5-10 minutes were so stupid I had to turn it off. Even if the rest of the movie has redeeming qualities why tf would you start with these actually dumb aspects. Not even slightly horror-adjacent in the beginning. I'm like mad about how stupid it was lol
absolutely terrible waste of time the other ones were amazing this one sucks
Oh, btw VHS 85 is coming in 2023 to Shudder.