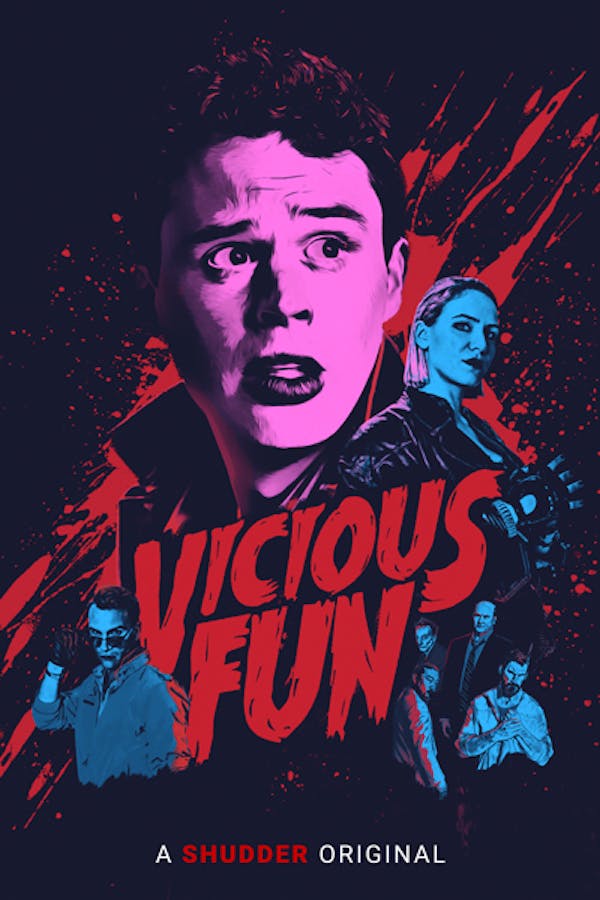 Vicious Fun
Directed by Cody Calahan
Joel, a caustic 1980s film critic for a national horror magazine, finds himself unwittingly trapped in a self-help group for serial killers. With no other choice, Joel attempts to blend in with his homicidal surroundings or risk becoming the next victim. A SHUDDER ORIGINAL.
A horror film critic stumbles into a self-help group for serial killers.
Cast: Evan Marsh, Amber Goldfarb, Ari Millen, Julian Richings, Robert Maillet, David Koechner
Member Reviews
Fun movie, needs a sequel so we can get answer about who Mr. Midnight is and all the other serial killers and what organization she is a part of. I'll give it 5 skulls if they make a sequel that elaborates on the unanswered plot points.
I loved this movie. I watched it twice. It had a different feel than most horror/thriller movies. I'd love to see a part two.
Holy drenched in the 80's Batman! This guy may be a pompous idiot for the ages! Loud mouth blowhard film critic who secretly pines for his roommate accidentally finds himself participating in a self help group for serial killers. A seriously fun low budget horror comedy from the Great White North. Another glorious first time watch for Halloween 2022 (#14) as suggested by S.M.D. 3.5/5
Funny, a bit scary, and with a great but not preachy or heavy-handed message. Brilliant movie, most fun I've had watching something in a long time.