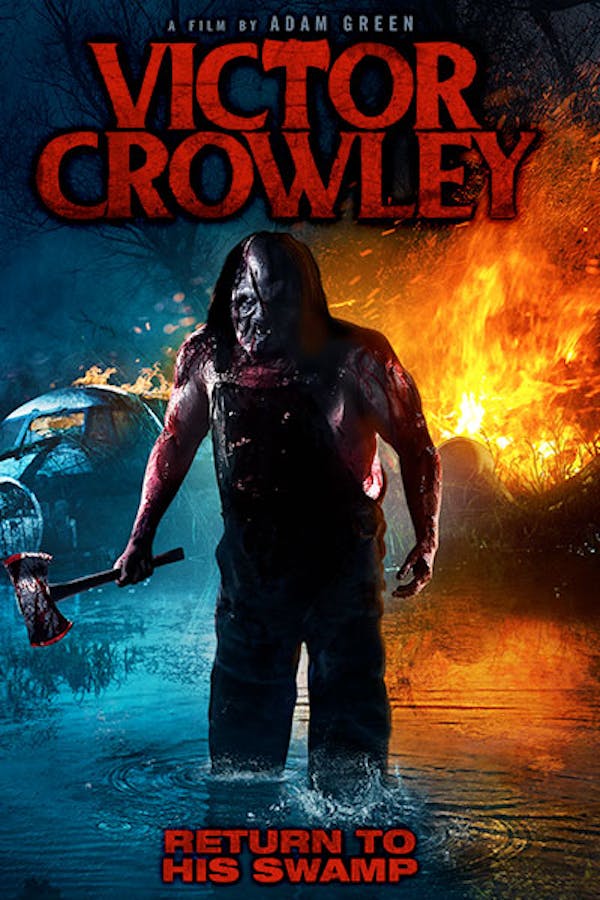 Victor Crowley
Directed by Adam Green
In 2007, over forty people were brutally torn to pieces in Louisiana's Honey Island Swamp. Over the past decade, lone survivor Andrew's claims that local legend Victor Crowley (Kane Hodder) was responsible for the horrific massacre have been met with great controversy. But when a twist of fate puts him back at the scene of the tragedy, Crowley is mistakenly resurrected and Andrew must face the bloodthirsty ghost from his past.
Ten years after the events of the original movie, Victor Crowley is mistakenly resurrected and kills once more.
Cast: Kane Hodder, Parry Shen, Laura Ortiz, Dave Sheridan, Brian Quinn
Member Reviews
I thought it was pretty great. I love the original trilogy, and I think this fits right in there. I thought the cast was hilarious, the kills were great, and Kane Hodder always brings his A-game, so it's fun to see him onscreen. Without spoiling anything, there's a moment in the movie where Victor hears someone's teardrop fall from their face and hit a leaf and he throws his hatchet right where the tear hit. That was a pretty badass moment, iconic AF, would love to see more moments like that in the future Hatchet flicks.
If you can not watch Friday the 13th, then watch this movie in it's place. Kane at his best. Definitely goes in my collection.
some of the actors were horrible especially the black chick she didnt believe yong even though she saw that women die.