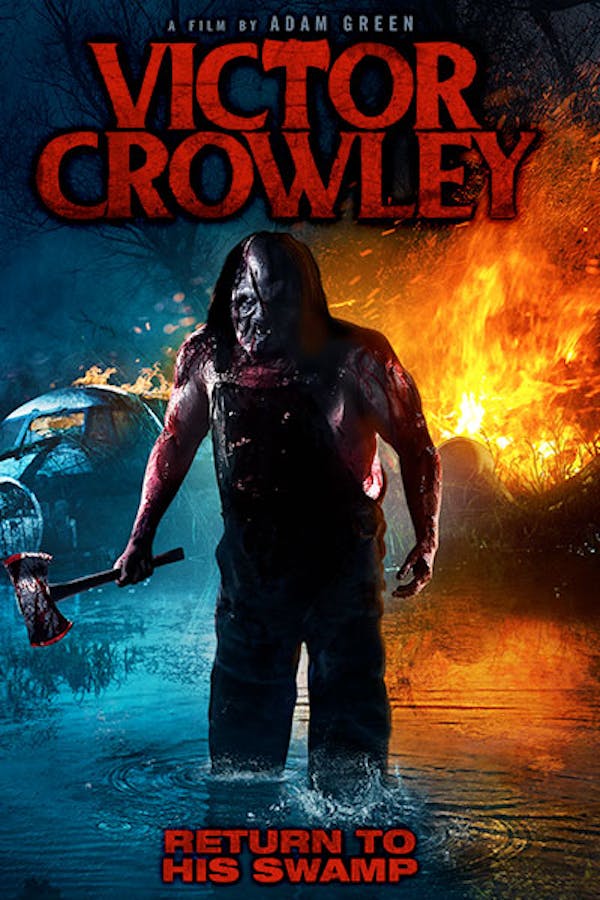 Victor Crowley
Directed by Adam Green
In 2007, over forty people were brutally torn to pieces in Louisiana's Honey Island Swamp. Over the past decade, lone survivor Andrew's claims that local legend Victor Crowley (Kane Hodder) was responsible for the horrific massacre have been met with great controversy. But when a twist of fate puts him back at the scene of the tragedy, Crowley is mistakenly resurrected and Andrew must face the bloodthirsty ghost from his past.
Ten years after the events of the original movie, Victor Crowley is mistakenly resurrected and kills once more.
Cast: Kane Hodder, Parry Shen, Laura Ortiz, Dave Sheridan, Brian Quinn
Member Reviews
Love this film series, and this one does not disappoint
WOW... not disappointed in the LEAST! Went in with low expectations and left happy :) the ending made me scream and think they are hoping for a sequel which I'm VERY hopeful for
That was better than I thought it was going to be! I laughed, I jumped, and I said the equivalent of "eww" a few times. Only thing was I wish it was a liiitttllleee longer! The ending felt tad bit rushed.