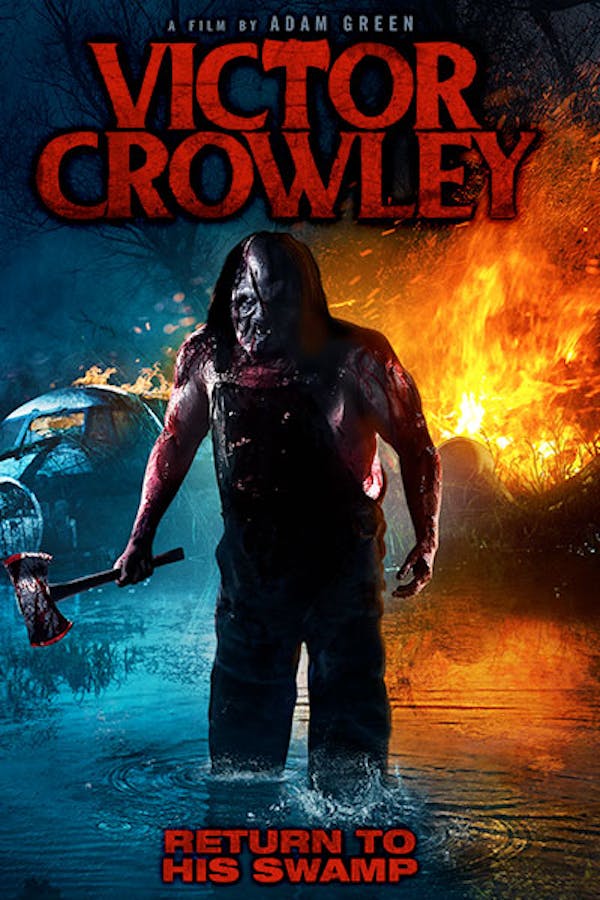 Victor Crowley
Directed by Adam Green
In 2007, over forty people were brutally torn to pieces in Louisiana's Honey Island Swamp. Over the past decade, lone survivor Andrew's claims that local legend Victor Crowley (Kane Hodder) was responsible for the horrific massacre have been met with great controversy. But when a twist of fate puts him back at the scene of the tragedy, Crowley is mistakenly resurrected and Andrew must face the bloodthirsty ghost from his past.
Ten years after the events of the original movie, Victor Crowley is mistakenly resurrected and kills once more.
Cast: Kane Hodder, Parry Shen, Laura Ortiz, Dave Sheridan, Brian Quinn
Member Reviews
I laughed all the way through! gross in parts, but some creative kills! i liked it. Absolutly love Kane Hodder!
its a fun movie, it takes itself seriously when it wants to, and its funny when it wants to be. But it isnt the best quality and theres nothing wrong with that. it had a few and i mean FEW good scares. its an ok movie and not the worst watch.
It's not as good as the first 3 Hatchet films but it's still a good time.