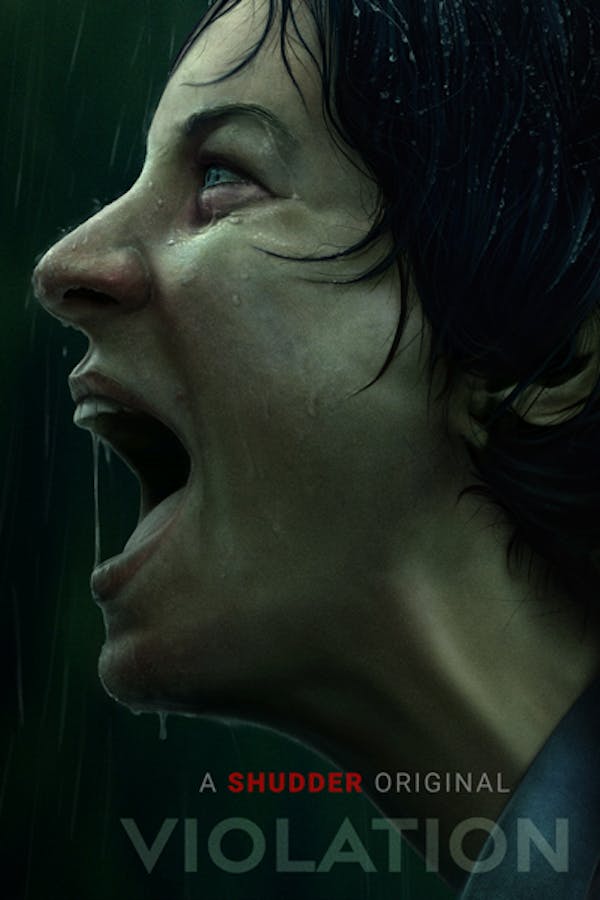 Violation
Directed by Dusty Mancinelli, Madeleine Sims-Fewer
With her marriage about to implode, Miriam returns to her hometown to seek solace in the comfort of her younger sister and brother-in-law. But one evening, a tiny slip in judgement leads to a catastrophic betrayal, leaving Miriam shocked, reeling, and furious. Believing her sister to be in danger, Miriam decides she must protect her at all costs, but the price of revenge is high and she is not prepared for the toll it takes as she begins to emotionally and psychologically unravel. A SHUDDER ORIGINAL.
A troubled woman, betrayed by her sister and brother-in-law, embarks on a vicious crusade of revenge.
Cast: Madeleine Sims-Fewer, Anna Maguire, Jesse LaVercombe, Obi Abili
Member Reviews
Very solid acting and twisted story.
This movie won't be for everyone. At times confusing, it comes together in the end. Imagery and artistic videography are used throughout (think Anti Christ, just not as extreme). You are left wondering if it was a true violation that caused the protagonist to break, or was it her own narrative created by a mentally unstable mind. I personally think the lead character did a fantastic job in her role. A good psychological horror for those who are good at understanding timeline shift movies.
Caution: may cause film hangover
Absolutely LOVED this dive into psychopathy! She was mental from childhood; did anyone else catch that? Age 10. This screenplay does a fantastic job of addressing the whole nature vs. nurture argument! Girl don't play! Would not ever want to get on her bad side. Facts.