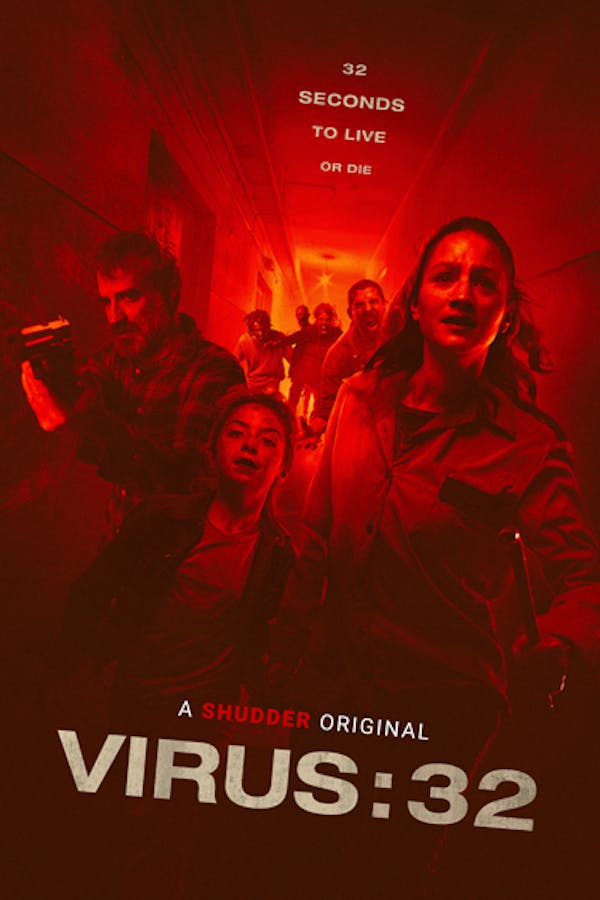 Virus :32
Directed by Gustavo Hernandez
A virus breaks out and a chilling massacre rages through the streets of Montevideo. The sick become hunters, and only calm their fever by unscrupulously killing all those not yet infected. Unaware of this, Iris and her daughter spend the day in the sports club where Iris works as a security guard. When the night comes a fight without mercy is about to begin. Their only hope of salvation arrives when they discover that after each attack the infected seem to have 32 seconds of peace before charging again. A SHUDDER ORIGINAL.
A virus breaks out and a chilling massacre rages through the streets of Montevideo.
Cast: Paula Silva, Daniel Hendler, Pilar Garcia, Franco Rilla
Member Reviews
I agree with HelloShudder's review. I like a good zombie flick, but this one had a mother-daughter relationship we could invest in. There was also the character of Luis, whom we couldn't be sure about for a while. The opening camera work was pretty amazing. I know it was show-offy, but I don't care. It was worth showing off. "Virus:32" was taut and gripping. There were a couple of times when I felt panicky for the characters. Afterwards, I read reviews, and I have to say, there were a lot of astute observations among those who took the time to write.
Very entertaining and scary. Must watch....
Blah. Invents itself as it goes --- don't be fooled by that slick camerawork in the opening. Derives much from better fare that came before, swerves to new subplots when they lose the main plot... not much to really sink your teeth into.
Not bad. Pretty tense. Some well-worn tropes, but nicely used. A completely unnecessary fake-out in the middle. But otherwise pretty good
I like how the plot revolves around one specific location that'd be considered a minor problem to the rest of the chaos happening outside the building, yet the movie focusses on the characters personal experience during the initial outbreak of the pandemic.