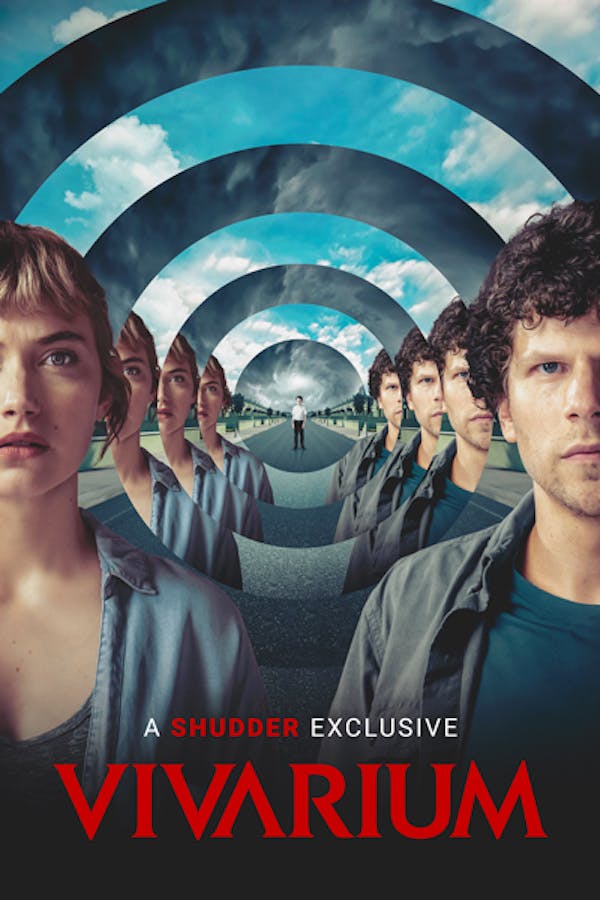 Vivarium
Directed by Lorcan Finnegan
On their search for the perfect home, Gemma and Tom visit a new house in a labyrinthine suburban neighbourhood. When they attempt to leave, each road mysteriously takes them back to where they started, leading them on a mind-bending trip, trapped in a surreal nightmare. A SHUDDER EXCLUSIVE.
Young couple Gemma and Tom find themselves trapped in a surreal suburban neighbourhood, where each road leads them back to where they began.
Cast: Jesse Eisenberg, Imogen Poots, Jonathan Aris
Member Reviews
A good example of style over substance/concept over content. A strong idea - the trap and life-wasting tedium of the nuclear family and suburban life - but actually watching it play out over the runtime of a film is, well, pretty tedious. Some stunning cinematography, but could have done with being half an hour shorter
Worth a watch. Made me feel like I was going to have a panic attack haha. Weird concept!
Very good film. Worth the watch
Very weird movie, my head hurts.