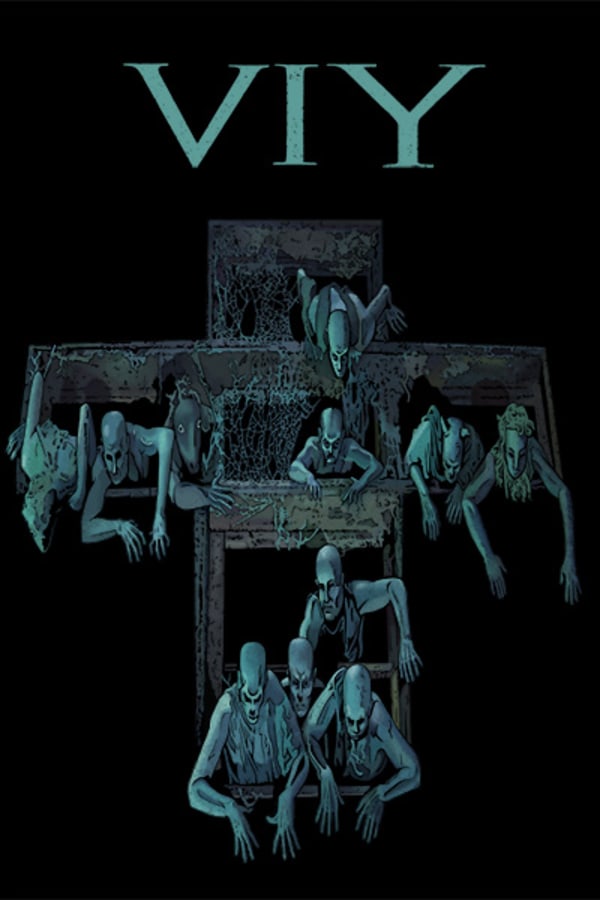 Viy
Directed by Konstantin Ershov, Georgiy Kropachyov
Based on the classic novella by Nikolai Gogol – and previously adapted by Mario Bava as BLACK SUNDAY – the first horror film ever produced in the Soviet Union remains genuinely frightening. In 19th century Russia, a seminary student is forced to spend three nights with the corpse of a beautiful young witch. But when she rises from the dead to seduce him, it will summon a nightmare of fear, desire and the ultimate demonic mayhem.
In 19th century Russia, a seminary student is forced to spend three nights with the corpse of a beautiful young witch.
Cast: Leonid Kuravlyov, Natalya Varley, Aleksey Glazyrin
Member Reviews
"Ok, act like you're a mime in an invisible box, but like... in a menacing way." - The director, probably.
One of the things I like about Shudder is that they bring subscribers unique and uncommon films like this. Probably not words most folks will associate with or appreciate for describing Viy: I found it to be rather charming. Taking into account the fact it was made in 1967, it's dubbed in English, and the special effects are certainly not 21st century quality, it's lighthearted and fun.
This was great despite the bad dub that unfortunately is to be expected as a genre convention (even if it ads a comical element when it isn't intended by the filmmakers. I'd love to see more Soviet horror from this era and more super natural folktales in general (like Kwaidan). The film has a lot of incredible color and stylistic depictions of the hauntings of the dead witch. Awesome.
really enjoyed it. it helps that I've been drinking with Russians and Croatians for years, the attitudes and humor make more sense to me, those guys are so much fun to hang out with. for centuries their cultures have been in hopeless situations where they had no control so they live everyday like it's their last one and laugh at some truly morbid things without fear. this movie captures some of that and it's also visually a treat with the color and setting choices and the surreality of the situations. a lot of fun and a cool look at some old time Russian folk tales. thanks again shudder.
I agree with other reviews that this is really a film for those interested in genre history. It's a really great little story; I was entertained all the way through. The acting is committed which kept me really engaged. Natalya Varley is a total knockout. Only giving it 4 skulls because there are definitely some plot holes and I'm not sure why every single feature from hell was necessary to kill this one wily seminary student.