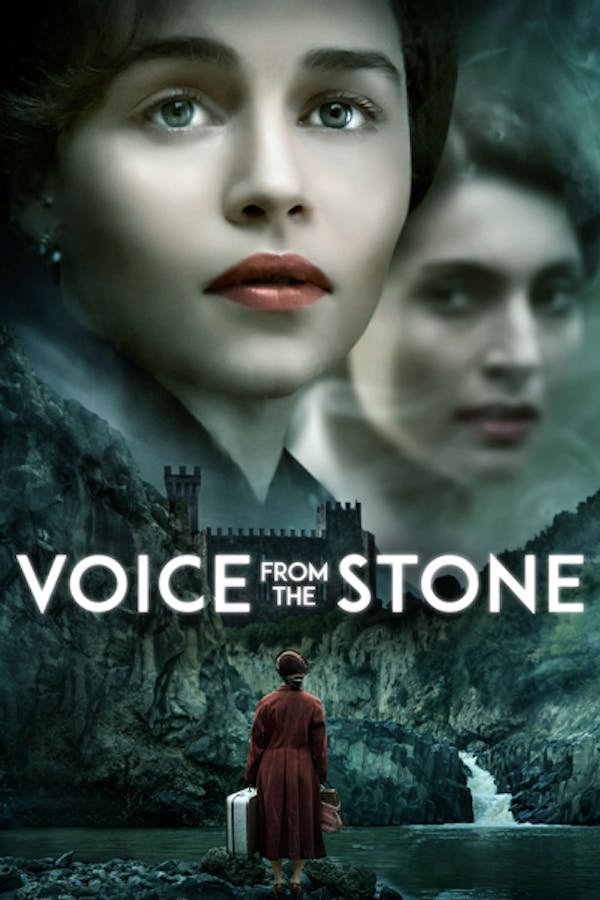 Voice From The Stone
Directed by Eric D. Howell
Verena, a determined young nurse is hired to help the mute young heir within a Tuscan villa. But the more she observes him, the more Verena becomes convinced he has fallen under the spell of a powerful and otherworldly persona trapped in the villa's stone walls, one that seems to be rapidly entwining with her own.
A nurse is convinced a young boy has fallen under the spell of an otherworldly persona.
Cast: Emilia Clarke, Marton Csokas, Caterina Murino, Remo Girone, Lisa Gastoni
Member Reviews
Quite slow, but a beautifully made and creepy movie.
I gotta be honest, I didn't think it was even that much of a thriller or really that good of a movie in general. I personally think it's more of a period drama than anything else. At no point in the movie was I even a little scared or even really anxious. The story is weird (not good weird) and the characters actions at times made little sense. It was a fine drama and had its emotional moments, but it was somewhat disappointing overall.
Thriller more than horror. May feel a little slow but I think it has a good pace for building what was to come. Great ending.
More of a romantic drama with a touch of horror than a full on horror film, so if you're looking for something specifically horror, this isn't it. Pay close attention to the beginning of the film. There's a clue or two in Verena's voice over that hint at the outcome of the film. There are a couple of ways to interpret the ending, as it leaves you with a question: who was the one who was truly mentally unwell. Interesting movie with a slower beginning but it builds up.
Too slow and we became bored. The ending we presume she became the deceased wife!!!