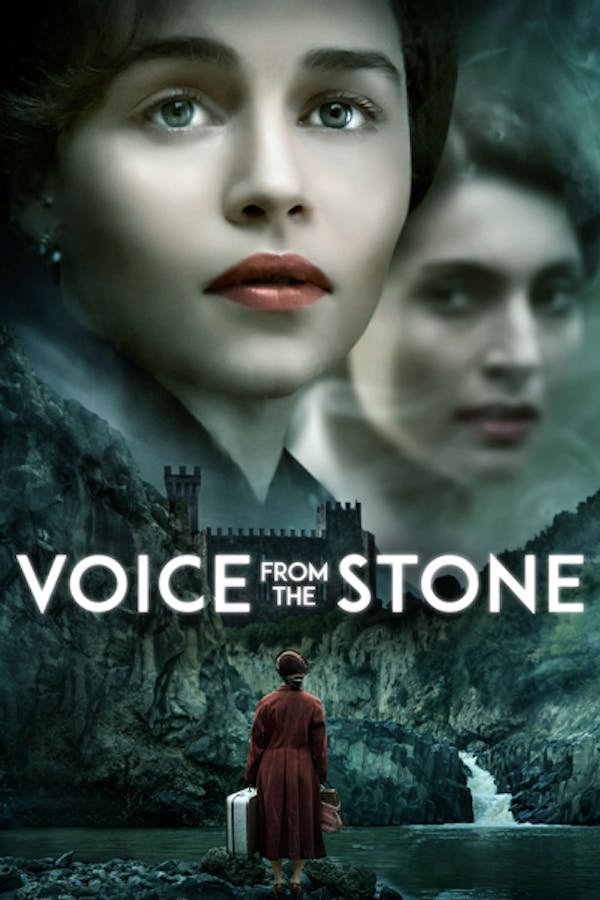 Voice From The Stone
Directed by Eric D. Howell
Verena, a determined young nurse is hired to help the mute young heir within a Tuscan villa. But the more she observes him, the more Verena becomes convinced he has fallen under the spell of a powerful and otherworldly persona trapped in the villa's stone walls, one that seems to be rapidly entwining with her own.
A nurse is convinced a young boy has fallen under the spell of an otherworldly persona.
Cast: Emilia Clarke, Marton Csokas, Caterina Murino, Remo Girone, Lisa Gastoni
Member Reviews
As others said, it's a slow burn gothic ghost story. Worth a watch if that's something you'd enjoy.
If you like slow burn gothic romance, you will enjoy.
It was ok. I think I get what they were going for. Kinda slow though.
This isn't what I'd call a Thriller, or even horror really. I'd call this a supernatural romance. Emilia Clarke is amazing as always. The little boy is one hell of an actor considering he has so little dialogue. I really enjoyed it. It's atmospheric, haunting and while it has no jump scares there are some interesting twists.