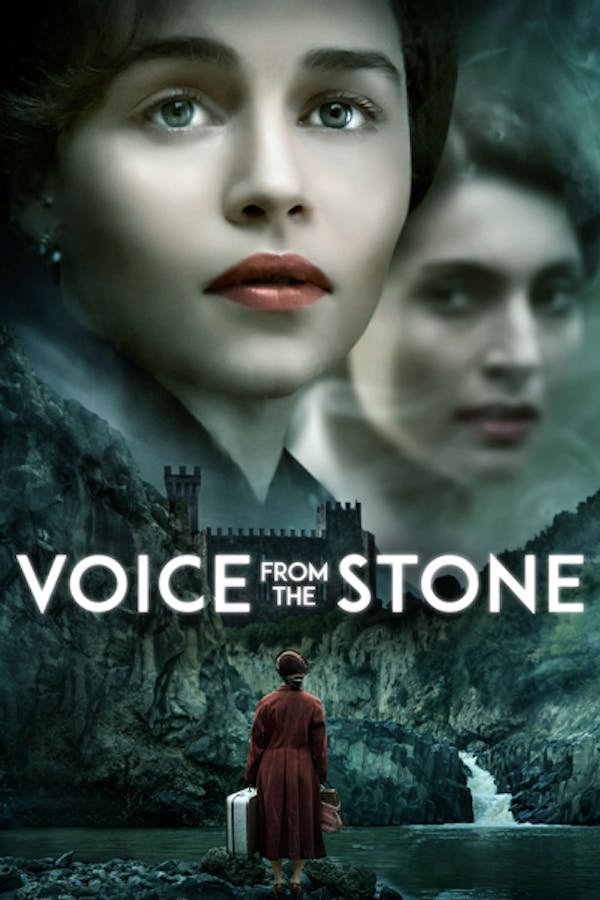 Voice From The Stone
Directed by Eric D. Howell
Verena, a determined young nurse is hired to help the mute young heir within a Tuscan villa. But the more she observes him, the more Verena becomes convinced he has fallen under the spell of a powerful and otherworldly persona trapped in the villa's stone walls, one that seems to be rapidly entwining with her own.
A nurse is convinced a young boy has fallen under the spell of an otherworldly persona.
Cast: Emilia Clarke, Marton Csokas, Caterina Murino, Remo Girone, Lisa Gastoni
Member Reviews
I like any movie set in this era.
Emilia Clarke's eyebrows are the only really scary things here.
LOVE! Emilia C. She put so much passion in her acting. She deserves two thumbs up LOL
Loved this! Kept me guessing! Definitely a paranormal thriller not a horror, but still had some great spooky parts!
Some gorgeous shots, especially outside. Style over substance. Slight variations on overdone tropes. Unsettling in the beginning, but just becomes boring watching the protagonist do things she would not be motivated to do.