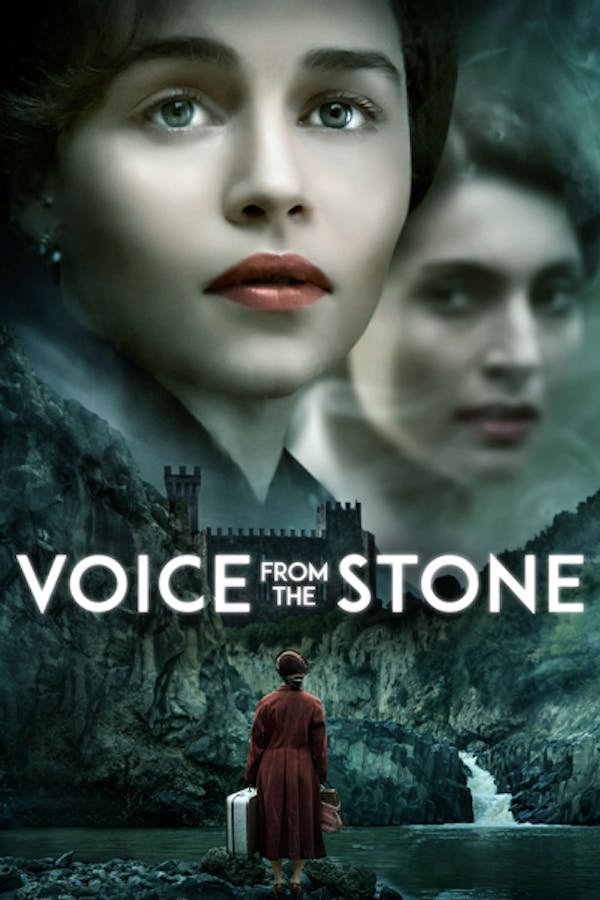 Voice From The Stone
Directed by Eric D. Howell
Verena, a determined young nurse is hired to help the mute young heir within a Tuscan villa. But the more she observes him, the more Verena becomes convinced he has fallen under the spell of a powerful and otherworldly persona trapped in the villa's stone walls, one that seems to be rapidly entwining with her own.
A nurse is convinced a young boy has fallen under the spell of an otherworldly persona.
Cast: Emilia Clarke, Marton Csokas, Caterina Murino, Remo Girone, Lisa Gastoni
Member Reviews
Slow building tension with nice twist at the end. Beautiful filming location and sets.
Dull, drags, and very minimal payoff
Very beautiful, definitely more gothic / thriller than a standard horror film. Really loved the atmosphere and Emilia Clarke gave a great performance. While the first part of the movie was a bit slow paced, the final third was very intense!
Tastefully done classical horror movie with a stunningly beautiful location. But while the movie was competently crafted, it often couldn't hold my interest. Can't really say why, but for me something was missing, that pulled me into the story. Perhaps the storytelling style was a little too distant and uninvolving. Well, at least there was some "sexy time" with Emilia Clarke, that sparked my attention. ;) greetings from europe.
Amazing moving! No, its not a horror film but Shudder isnt only horror..... its mystery & psychological thrillers. If it was only horror, it wouldnt survive so im thankful for movies like this. Sorry so many of you cant experience it because youre simply wanting horror & gore! For those of you, like me, who love psychological thrillers/dramas, THIS IS A MUST SEE!