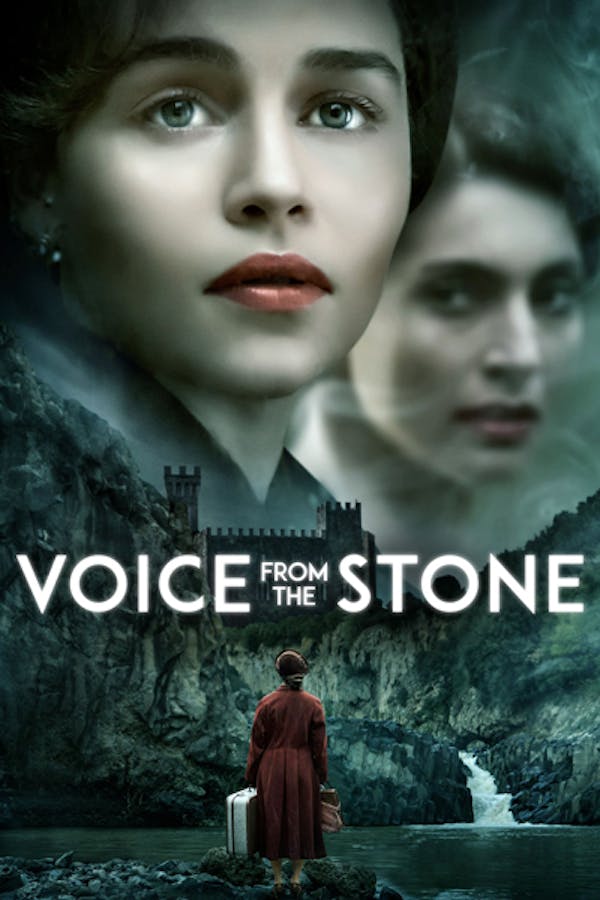 Voice From The Stone
Directed by Eric D. Howell
Verena, a determined young nurse is hired to help the mute young heir within a Tuscan villa. But the more she observes him, the more Verena becomes convinced he has fallen under the spell of a powerful and otherworldly persona trapped in the villa's stone walls, one that seems to be rapidly entwining with her own.
A nurse is convinced a young boy has fallen under the spell of an otherworldly persona.
Cast: Emilia Clarke, Marton Csokas, Caterina Murino, Remo Girone, Lisa Gastoni
Member Reviews
terrific movie . i loved it.
nice movie but amazing song by amy lee(speak to me)at the end.
While slow-paced, this movie dived into its characters and story. The cinematography was incredible, between woods, water, and a beautiful mansion there was never an ugly shot. I perceived this movie to be less scary and more poetic. However, it did create a creepy atmosphere.