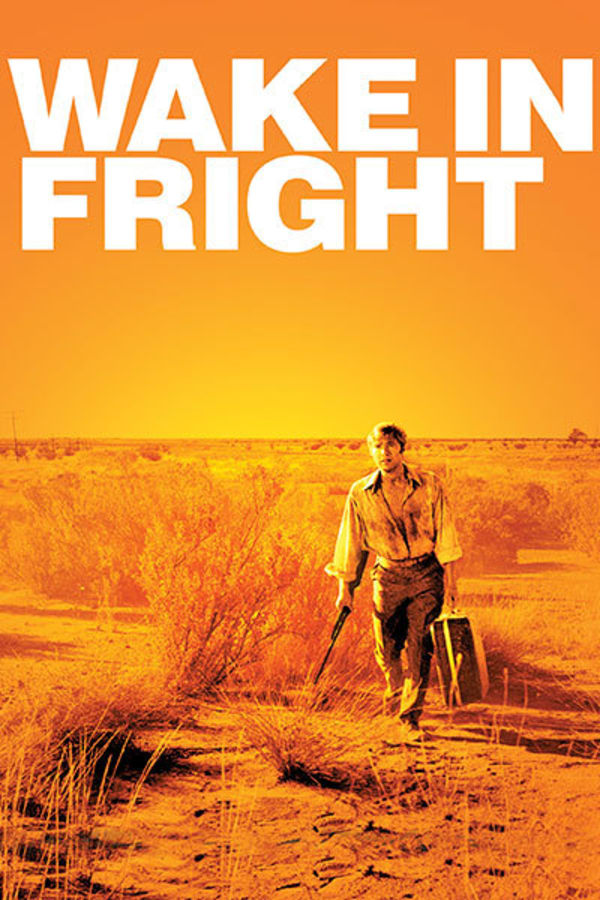 Wake in Fright
Directed by Ted Kotcheff
When Australian teacher John Grant stops off in the rural town of Yabba, he quickly gets pulled into the dark world of strange, ultra-macho townies who spend their days binge drinking, gambling and hunting kangaroos. For the timid Grant, this starts out as a thrilling release of his id. But after he loses his shirt gambling, Grant struggles to escape the bad luck – or perhaps a conspiracy – that keeps preventing him from leaving Yabba. Long unavailable on home video, Ted Kotcheff's superb thriller is a deeply unsettling study of the horror of the unchecked male psyche. NOTE: Wake in Fright is presented in its entirety, featuring animal hunting scenes, which viewers may find offensive. Discretion is advised.
A man on vacation stops off in a rural town filled with strange characters and becomes unable to leave.
Cast: Gary Bond, Donald Pleasence
Member Reviews
Very nice, especially with Donald Pleasance. You'll even recognize a few Aussie character actors, and yes, the Roo hunting scene is 100% real (not a spoiler).
This is not only one of my favorite horror movies, it's one of my favorite films of all time. Period. Amazing that Shudder has it!
ahhh movie is about some idiot trying to get out of a drunk gambling don't give a shit town !! ok
Wake in Fright is a pure gutteral endurance test depicting one Aussie's downward spiral. Drenched in beer, sweat, and grime, this underrated gem is one not for the faint of heart but if you feel the mood to go a little mad for a little under a couple hours, I can suggest no equal.
Kinda confusing in some parts but i think that was the point of the film, to bring you on this mans journey through a blur of madness and misery in the blazing heat of australia. Pretty intense for an older film.