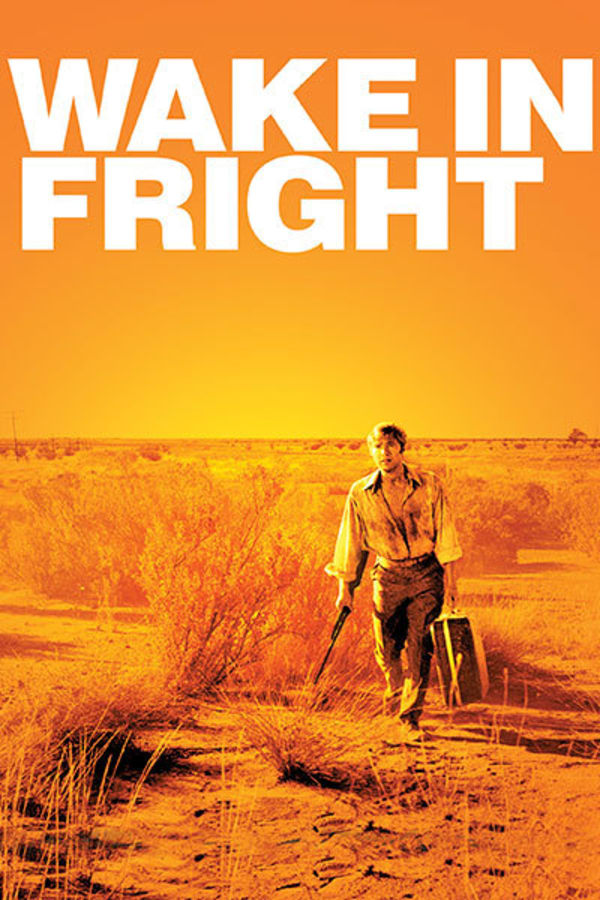 Wake in Fright
Directed by Ted Kotcheff
When Australian teacher John Grant stops off in the rural town of Yabba, he quickly gets pulled into the dark world of strange, ultra-macho townies who spend their days binge drinking, gambling and hunting kangaroos. For the timid Grant, this starts out as a thrilling release of his id. But after he loses his shirt gambling, Grant struggles to escape the bad luck – or perhaps a conspiracy – that keeps preventing him from leaving Yabba. Long unavailable on home video, Ted Kotcheff's superb thriller is a deeply unsettling study of the horror of the unchecked male psyche. NOTE: Wake in Fright is presented in its entirety, featuring animal hunting scenes, which viewers may find offensive. Discretion is advised.
A man on vacation stops off in a rural town filled with strange characters and becomes unable to leave.
Cast: Gary Bond, Donald Pleasence
Member Reviews
Very troubling and good. A fascinating look at masculinity far from what that typically entails. I need to watch some schlock to get my head right now.
Wow. A sweaty, grueling, hellish nightmare almost suffocating the viewer in ick. Couldn't wait for this to end but that's the highest compliment to the filmmakers for creating such an undesirable atmosphere. Top notch Donald Pleasance performance...as well as the lead actor, whom I spiraled into madness alongside.
Very nice, especially with Donald Pleasance. You'll even recognize a few Aussie character actors, and yes, the Roo hunting scene is 100% real (not a spoiler).
This is not only one of my favorite horror movies, it's one of my favorite films of all time. Period. Amazing that Shudder has it!