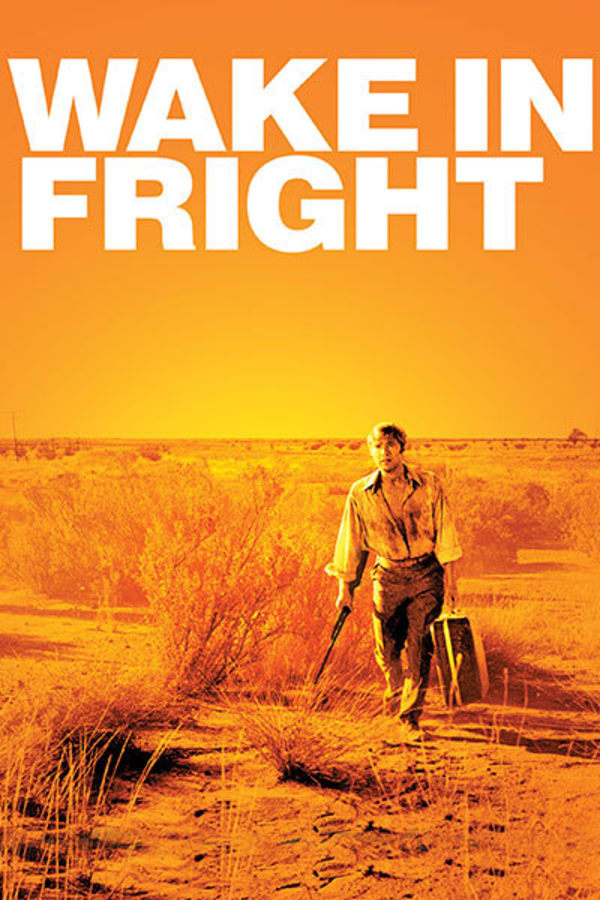 Wake in Fright
Directed by Ted Kotcheff
When Australian teacher John Grant stops off in the rural town of Yabba, he quickly gets pulled into the dark world of strange, ultra-macho townies who spend their days binge drinking, gambling and hunting kangaroos. For the timid Grant, this starts out as a thrilling release of his id. But after he loses his shirt gambling, Grant struggles to escape the bad luck – or perhaps a conspiracy – that keeps preventing him from leaving Yabba. Long unavailable on home video, Ted Kotcheff's superb thriller is a deeply unsettling study of the horror of the unchecked male psyche. NOTE: Wake in Fright is presented in its entirety, featuring animal hunting scenes, which viewers may find offensive. Discretion is advised.
A man on vacation stops off in a rural town filled with strange characters and becomes unable to leave.
Cast: Gary Bond, Donald Pleasence
Member Reviews
What an absolutely weird, plot-less movie. A poor protagonist/school teacher leaves school one day, and after a short train ride, ends up like a pinball, bouncing around aimlessly on a strange odyssey which ends up looking like a wild fraternity party. What is he after? We don't know. Well, at the end of the day, I sort of enjoyed it, regardless of its aimlessness. One thing the movie definitely accomplished is, I gave no desire to visit down under.
The trigger warning is no joke, I'm generally not too bothered by stuff like this... but this is 10x worse than Cannibal Holocaust. If not for the sheer body count alone, then also the fact that it's supposed to be a very creepy scene. It was pretty shocking!
This didn't pull me in very fast: I read reviews and everyone said how great it was...and it didn't disappoint. This is a amazing traipse into a man's psyche and a road into hell. A descent from normality into madness.
Have a drink with me mate