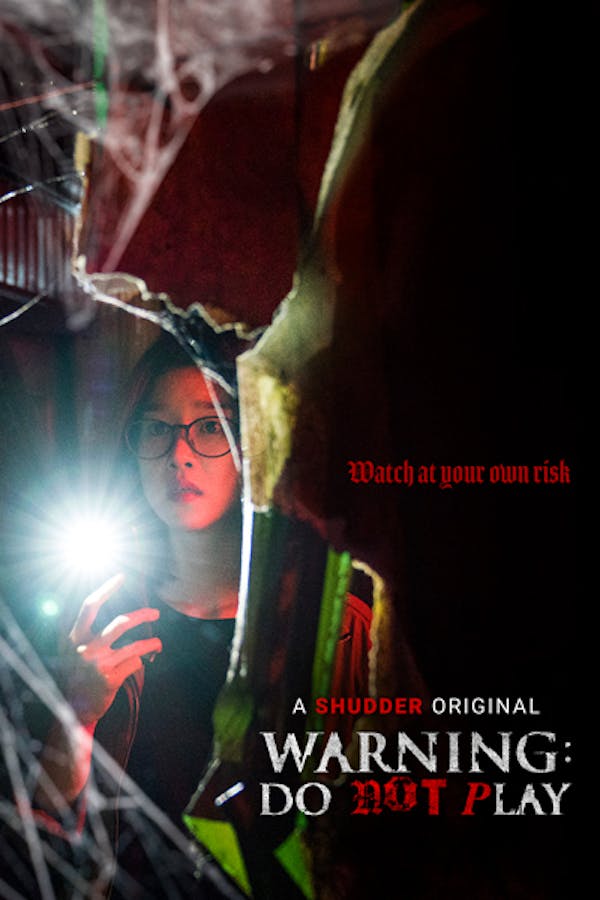 Warning: Do Not Play
Directed by Kim Jin-won
Aspiring director Mi-jung is struggling with ideas for a new horror film, until she hears about a mysterious film. One that's rumored to be shot by a ghost. The hunt begins, but as Mi-jung gets closer to the truth, the line between her film and her life begins to blur. A SHUDDER ORIGINAL.
An aspiring director hunts down a film said to be shot... by a ghost.
Cast: Narendra Singh Dhami, Ye-ji Seo, Seon-kyu Jin, Bo-ra Kim, Cha Yub, Yoon-ho Ji
Member Reviews
The best App ever....A Horror fanatic dream.
Korean horror has bleary-eyed demon-ghosts making weird noises on lock. This one had me going "Oh hell no, nope. No. NO. N. O. NO!" after the opening scene. All stuff I've seen before, gets me every time.
Main character is gorgeous
It was okay. I'd consider it a decent waste of time, but I don't need a repeat viewing.