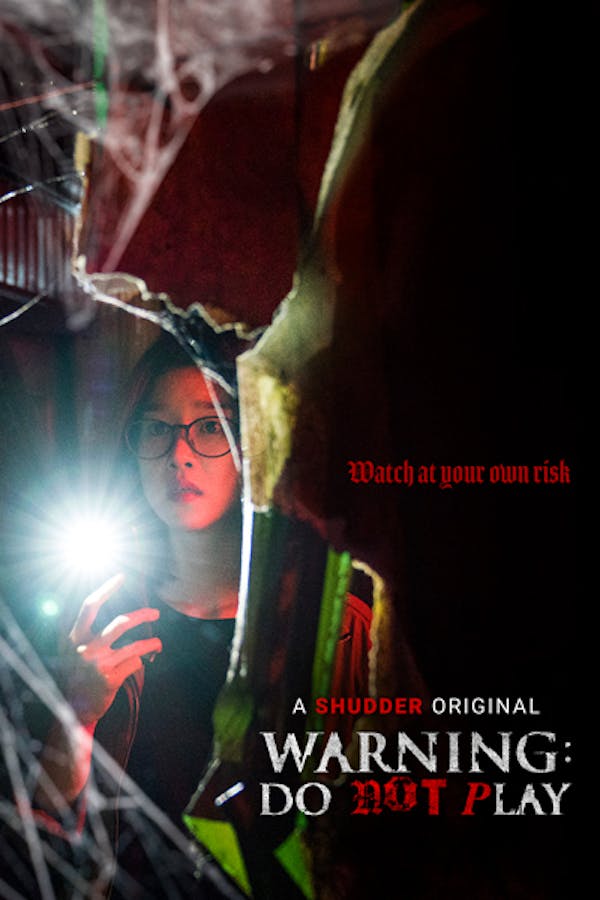 Warning: Do Not Play
Directed by Kim Jin-won
Aspiring director Mi-jung is struggling with ideas for a new horror film, until she hears about a mysterious film. One that's rumored to be shot by a ghost. The hunt begins, but as Mi-jung gets closer to the truth, the line between her film and her life begins to blur. A SHUDDER ORIGINAL.
An aspiring director hunts down a film said to be shot... by a ghost.
Cast: Narendra Singh Dhami, Ye-ji Seo, Seon-kyu Jin, Bo-ra Kim, Cha Yub, Yoon-ho Ji
Member Reviews
I was so damn confused throughout the entire movie.
I was so damn confused throughout the entire movie
Very creative and well done, it's about a 4.5/5
I am a fan of found footage films but this felt less of a found footage film and it was more of a found clips.it was good I wasn't necessarily fond of the main character I felt like her story was kind of lost in just her need to finish this movie and I understand that was a pushing for the main character it was like yeah but she just really wants to finish this movie I just didn't understand why and for an underlining it to be just insane didn't necessarily feel great. but other than that I found the ghost to be really scary I found the glore to be really well done I just wish the plot was clear the back stories were more in depth but other than that I found the movie great.
I love a good found footage movie! This one is a solid watch!