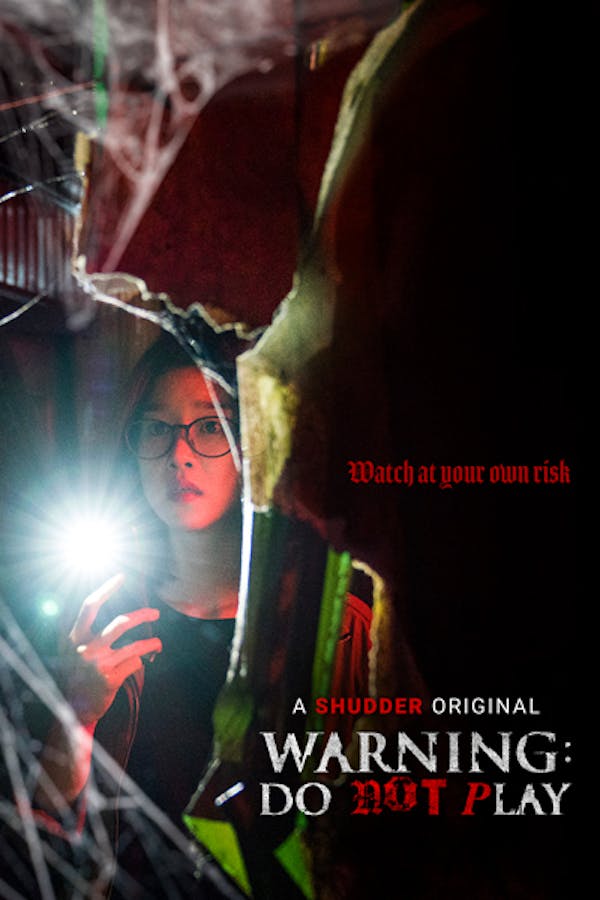 Warning: Do Not Play
Directed by Kim Jin-won
Aspiring director Mi-jung is struggling with ideas for a new horror film, until she hears about a mysterious film. One that's rumored to be shot by a ghost. The hunt begins, but as Mi-jung gets closer to the truth, the line between her film and her life begins to blur. A SHUDDER ORIGINAL.
An aspiring director hunts down a film said to be shot... by a ghost.
Cast: Narendra Singh Dhami, Ye-ji Seo, Seon-kyu Jin, Bo-ra Kim, Cha Yub, Yoon-ho Ji
Member Reviews
Insufferable protagonist.
This is the second time I made an effort to view this film. The first time I couldn't make it a 1/4'' of the way into it. This time I finished it and it left with me more questions, than answers. Looking back at other reviews, others feels the same. It was never revealed why the ghost was such and so vindictive at that specific location. And the last 10-minutes, while intriguing, brought up more questions. Humphf.
One of the best movies on here, very much enjoyed it.
Very solid horror, reminiscent of The Ring or the Call, that kind of thing. A bit of a mind-bender, playing with when things are happening. I found it moody and atmospheric, and a pretty good horror experience.
absolutely incredible movie that i loved every minute of! i almost don't want to describe it so it's not spoiled for anyone watching it, so i'll just say: its everything a horror fan loves about east asian horror films. its clearly inspired by the ring and the grudge in places, and it really feels like an homage to that style. cinematography and sound design were on point, acting was amazing, just a brilliantly made film. honestly the shudder subscription was worth it for this movie alone