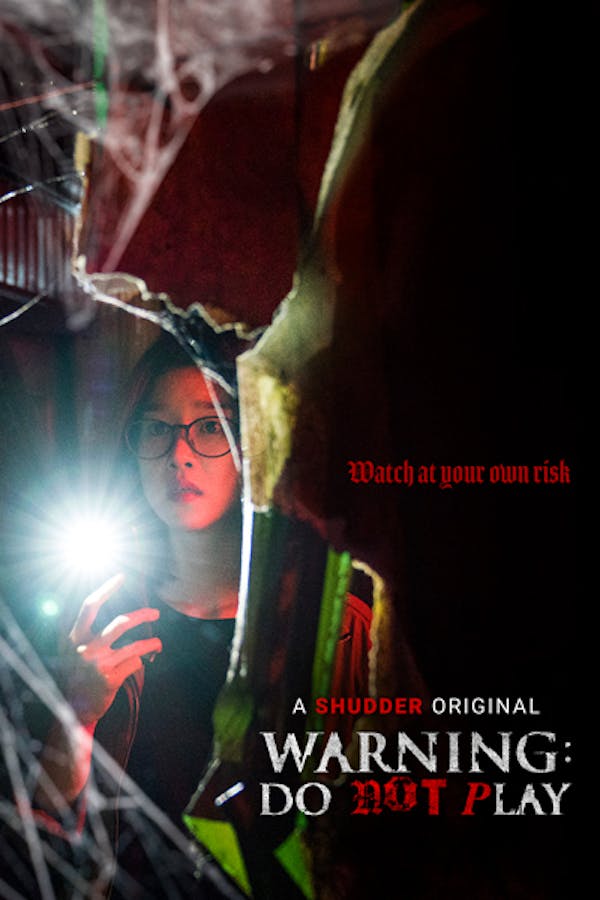 Warning: Do Not Play
Directed by Kim Jin-won
Aspiring director Mi-jung is struggling with ideas for a new horror film, until she hears about a mysterious film. One that's rumored to be shot by a ghost. The hunt begins, but as Mi-jung gets closer to the truth, the line between her film and her life begins to blur. A SHUDDER ORIGINAL.
An aspiring director hunts down a film said to be shot... by a ghost.
Cast: Narendra Singh Dhami, Ye-ji Seo, Seon-kyu Jin, Bo-ra Kim, Cha Yub, Yoon-ho Ji
Member Reviews
The first half is a completely different movie than the second half. It gets good momentum, but then just drops the ball. The interesting parts are her and the friend trying to find this movie "made by a ghost", only to find out that's not *really* whats going on.
super confusing but a really interesting watch anyway
If you liked the Hell House LLC storylines or Yellowbrick road, you'd like this film I think. Started out slow but it really built up to an interesting and unexpected ending. To the people not understanding why she was taking photos, really? (without giving anything away) It was very self-explanatory. I liked the ending to this because it was unlike most horror movies in that there were survivors. I always like a survivor.
seen tons of cliches jumpscares with bad ending, seen lots of movies with promising starts but poor climaxes, seen lots of obnoxiously made mish mash kfunintelligible plots with