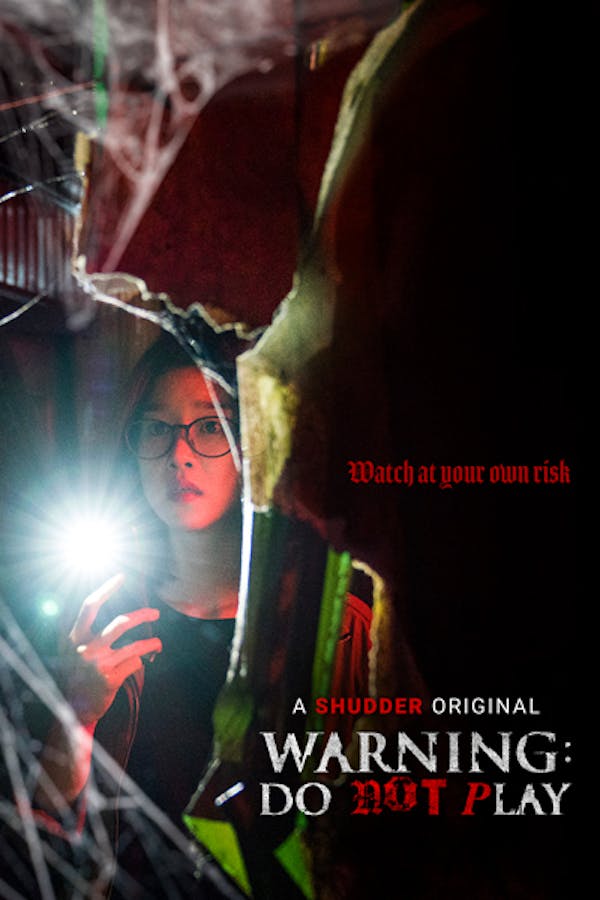 Warning: Do Not Play
Directed by Kim Jin-won
Aspiring director Mi-jung is struggling with ideas for a new horror film, until she hears about a mysterious film. One that's rumored to be shot by a ghost. The hunt begins, but as Mi-jung gets closer to the truth, the line between her film and her life begins to blur. A SHUDDER ORIGINAL.
An aspiring director hunts down a film said to be shot... by a ghost.
Cast: Narendra Singh Dhami, Ye-ji Seo, Seon-kyu Jin, Bo-ra Kim, Cha Yub, Yoon-ho Ji
Member Reviews
I really did like this movie. 0 moral content. Unlike your general useless female horror movie lead, not only is she useless you'll also really despise her. Great acting.
Very different twist on a ghost movie. Some scary stuff. Didn't quite understand what was happening at the end.
A bit too meta for my tastes: a movie about a film director looking for a film about a film crew that got owned by a ghost. There are some good scares here. Ambitious and unique try, but too confusing overall.