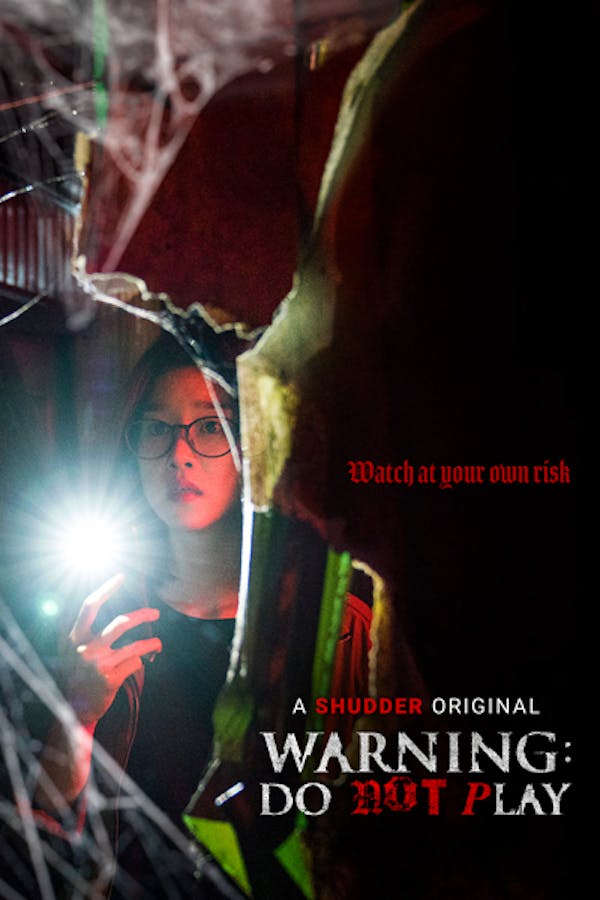 Warning: Do Not Play
Directed by Kim Jin-won
Aspiring director Mi-jung is struggling with ideas for a new horror film, until she hears about a mysterious film. One that's rumored to be shot by a ghost. The hunt begins, but as Mi-jung gets closer to the truth, the line between her film and her life begins to blur. A SHUDDER ORIGINAL.
An aspiring director hunts down a film said to be shot... by a ghost.
Cast: Narendra Singh Dhami, Ye-ji Seo, Seon-kyu Jin, Bo-ra Kim, Cha Yub, Yoon-ho Ji
Member Reviews
Well made and all, but the movie is a Frankenstein monster of other movies' cool concepts that don't really play together that well, and by the end, I was just glad it was over. I even watched it a second time much later to give it another chance and felt the same way about it.
Not bad. Had an interesting enough storyline. Didn't particularly do anything for me either way. I'll give this one a neutral rating of 2.5 out of 5.
really interesting that many of the reviews below highlight the protaganist as off putting. i really loved her sarcastic, deadpan, detached personality, for me it felt like you could tell how commited she was to her filmmaking vision to the point where she treats everyone terribly and disposably, and in a way deserves a lot that's coming to her. i feel like if you like the british tv show fleabag you'll like this protaganist. it's an interesting counterpoint when you're used to identifying with the protaganist. in some ways this reminds me of the formula of the ring movies, and in someway this film falls flat because its ghost film could never be as scary as the ring video ofc. nevertheless i found it engaging, and a little bit experimental in its storytelling. not for everyone, but i think it has a lot of promise.
This movie was actually quite good, kinda creepy, def worth a watch if your into foreign films! Cheers & Enjoy! 😎💨💨💚💚💚