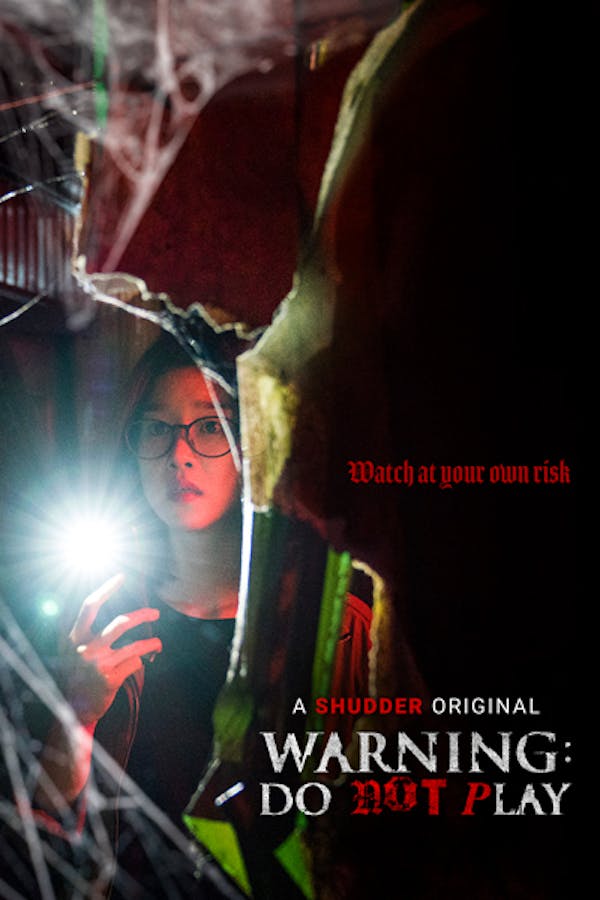 Warning: Do Not Play
Directed by Kim Jin-won
Aspiring director Mi-jung is struggling with ideas for a new horror film, until she hears about a mysterious film. One that's rumored to be shot by a ghost. The hunt begins, but as Mi-jung gets closer to the truth, the line between her film and her life begins to blur. A SHUDDER ORIGINAL.
An aspiring director hunts down a film said to be shot... by a ghost.
Cast: Narendra Singh Dhami, Ye-ji Seo, Seon-kyu Jin, Bo-ra Kim, Cha Yub, Yoon-ho Ji
Member Reviews
An okay movie with an interesting premise, but it failed to be a successful execution. Perfectly fine for an hour and a half of entertainment, but probably not much else.
beginning good, ending bad
Most annoying protagonist ever
Pretty interesting film about obsession and how far someone is willing to go for their passion. The film is vague at times, and the ending is a bit confusing, but overall, it was an entertaining watch.
I'm thinking I've just seen too many of these to be anything but "Watching this to fill some time." rather than for a thrill. A mash of The Ring and VHS and veering off into left field by the end. Might be a good watch if you're new to the genre, but by the last half I was like "....I started this, I'mma finish this." rather than "I gotta know how this ends." Because honestly? I still don't know how it ends! I mean, I'm pretty sure I know what they were going for, but it makes no sense with the rest of the movie narrative.