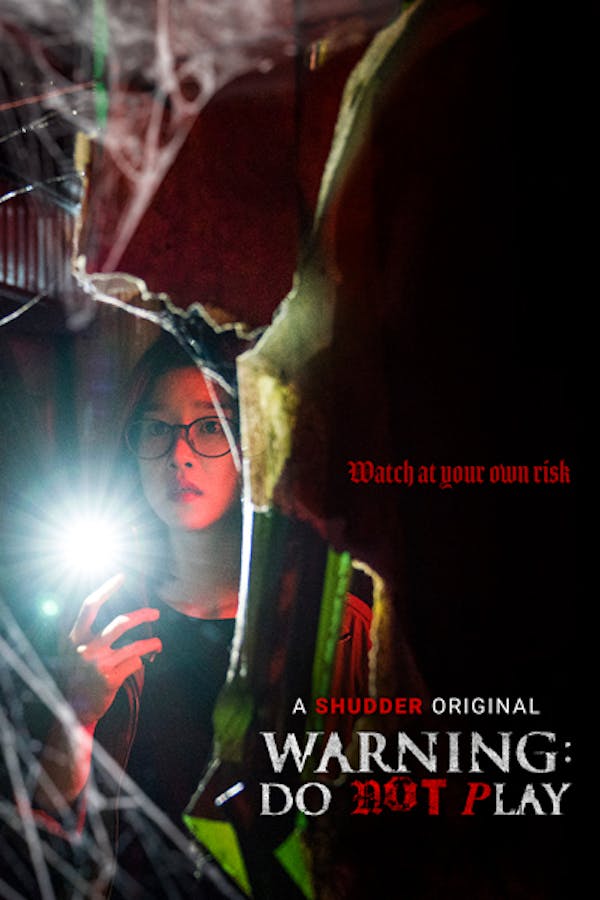 Warning: Do Not Play
Directed by Kim Jin-won
Aspiring director Mi-jung is struggling with ideas for a new horror film, until she hears about a mysterious film. One that's rumored to be shot by a ghost. The hunt begins, but as Mi-jung gets closer to the truth, the line between her film and her life begins to blur. A SHUDDER ORIGINAL.
An aspiring director hunts down a film said to be shot... by a ghost.
Cast: Narendra Singh Dhami, Ye-ji Seo, Seon-kyu Jin, Bo-ra Kim, Cha Yub, Yoon-ho Ji
Member Reviews
Munyeong noona!!! this is mangtae! no wonder why i had to catch a lot of your nightmares!! anyways, great acting in this film! now pls come get me in the camping car, you left me dangling here are you having too much fun with my gangtae hyung?? *sigh* love u -seoyeajixx
wow. no wonder why I had to catch her nightmares all the time. seo yea ji noona!!! you did an amazing job!!! i love this horror film so much! wow!! I hope gangtae hyung is treating you well!!! you left me hanging in the camping car please come get me.
I loved this movie. The atmosphere, story, and characters were all super great to me.
Typical fun and right amount of creepy weirdness that I love from Korean horror!