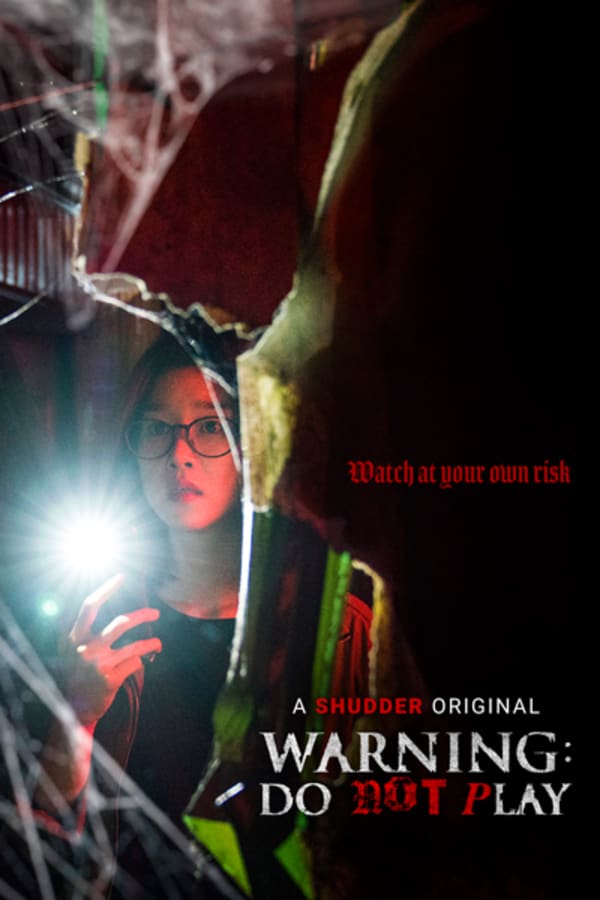 Warning: Do Not Play
Directed by Kim Jin-won
Aspiring director Mi-jung is struggling with ideas for a new horror film, until she hears about a mysterious film. One that's rumored to be shot by a ghost. The hunt begins, but as Mi-jung gets closer to the truth, the line between her film and her life begins to blur. A SHUDDER ORIGINAL.
An aspiring director hunts down a film said to be shot... by a ghost.
Cast: Narendra Singh Dhami, Ye-ji Seo, Seon-kyu Jin, Bo-ra Kim, Cha Yub, Yoon-ho Ji
Member Reviews
The main actress was excellent. The ending could have had more of a impact.
A decent movie, but it loses itself along the way with the 'film inside a film inside a film' hook. It felt as though the script needed one more go at it before it was committed to shooting. But fans of Asian horror will certainly appreciate it, and the lead is very believable.
#amjeon Asian horrors, instantly creepy! Living every day for her dream turns into a living nightmare when rising, obsessed director investigates a cursed film...Yup! A Korean Mouth Of Madness where the blood lines of reality are blurred. -C 📼📼📼
I liked it. Slow burn but a quality flick
I for one loved the movie. It feels as if it's based on a true story. something about the plot feels familiar. the ending is twisted and it's only then you understand the whole movie. it's worth the watch.