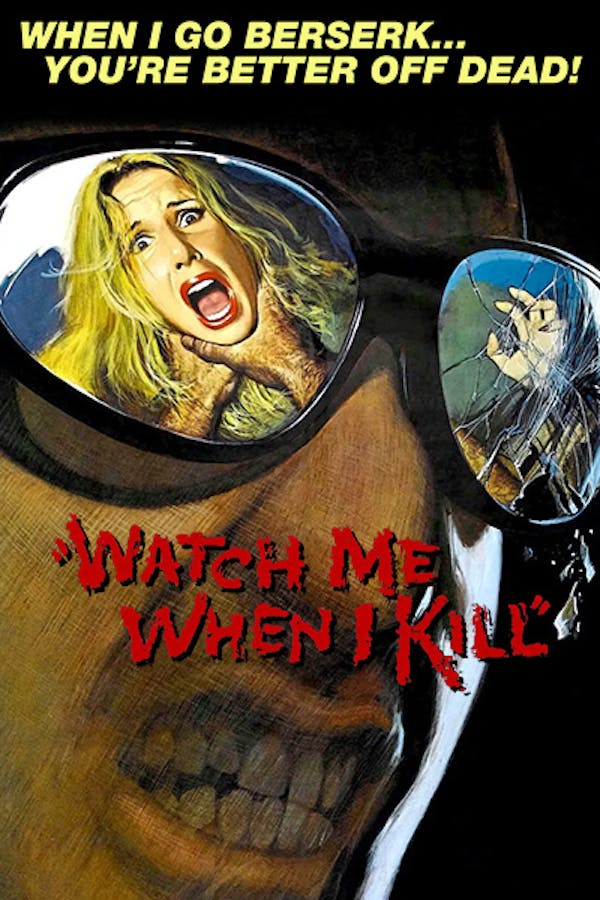 Watch Me When I Kill
Directed by Antonio Bido
Mara, a beautiful young nightclub dancer, witnesses a brutal murder and soon finds herself stalked by an animalistic gloved killer! While enlisting the help of her boyfriend Lukas to track down and stop the maniac, the mystery surrounding the killings is slowly uncovered. As more bodies are found and secrets are uncovered, the truth behind the masked slasher is much more horrifying than anyone could imagine!
A beautiful witness to a murder soon finds herself being stalked by the killer. When her boyfriend investigates, he discovers there is much more to the crime than it appears.
Cast: Corrado Pani, Paola Tedesco, Franco Citti, Fernando Cerulli, Giuseppe Addobbati
Member Reviews
I love gialli and had high hopes for this one; it had a five-star rating for a while there, after all. But it doesn't do anything to emotionally invest you in the story, except for a little bit towards the end, and that makes it hard to be interested in anything that happens.
Watch me while I fall asleep and never watch this slow moving movie again.
Trailer was more entertaining then this movie.
Pretty entertaining. I liked the twist ending, but it is pretty abrupt. Still, worth a watch if you enjoy the giallo style
Awsome movie, great twist at the end