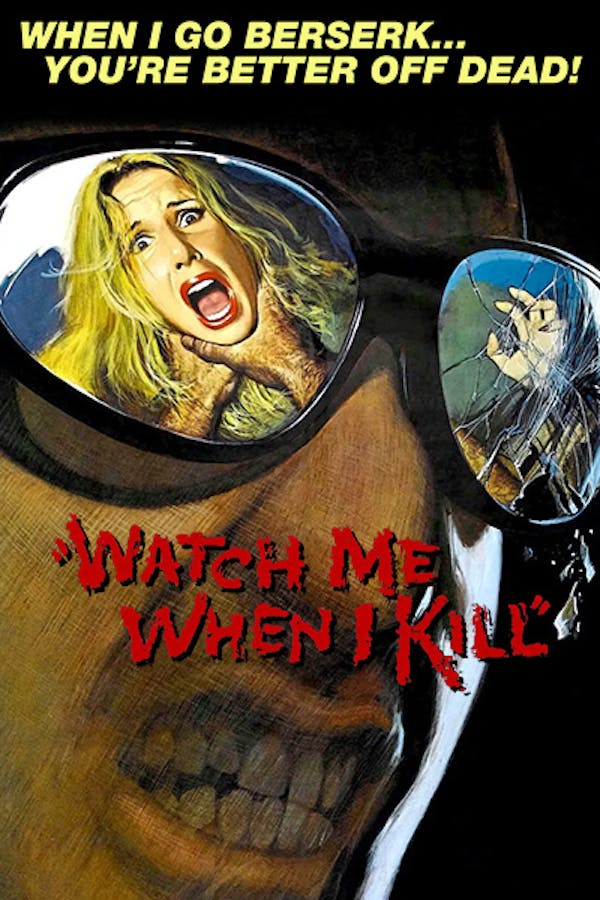 Watch Me When I Kill
Directed by Antonio Bido
Mara, a beautiful young nightclub dancer, witnesses a brutal murder and soon finds herself stalked by an animalistic gloved killer! While enlisting the help of her boyfriend Lukas to track down and stop the maniac, the mystery surrounding the killings is slowly uncovered. As more bodies are found and secrets are uncovered, the truth behind the masked slasher is much more horrifying than anyone could imagine!
A beautiful witness to a murder soon finds herself being stalked by the killer. When her boyfriend investigates, he discovers there is much more to the crime than it appears.
Cast: Corrado Pani, Paola Tedesco, Franco Citti, Fernando Cerulli, Giuseppe Addobbati
Member Reviews
Did extremely little to draw my attention. Soundtrack was good.
It's cool that Shudder has a bit of a selection of Giallo movies. I'm honestly kind of baffled that the writer and filmmakers emphatically portrayed the murderer as a bad guy, given the circumstances. Clearly his plan was weirdly convoluted and involved a lot of collateral damage, but that felt more like a necessity of introducing enough mystery to fill out a complete film rather than an naturally flowing cautionary tale about the perils of fighting monsters. "Why, all these years later...?" Really? Do you actually need it explained to you?
An interesting Giallo which apes Dario Argento's Deep Red just a bit too much (stylistically speaking), though it has a far more somber denouement. Definitely worth a watch for fans of the genre.
I love gialli and had high hopes for this one; it had a five-star rating for a while there, after all. But it doesn't do anything to emotionally invest you in the story, except for a little bit towards the end, and that makes it hard to be interested in anything that happens.