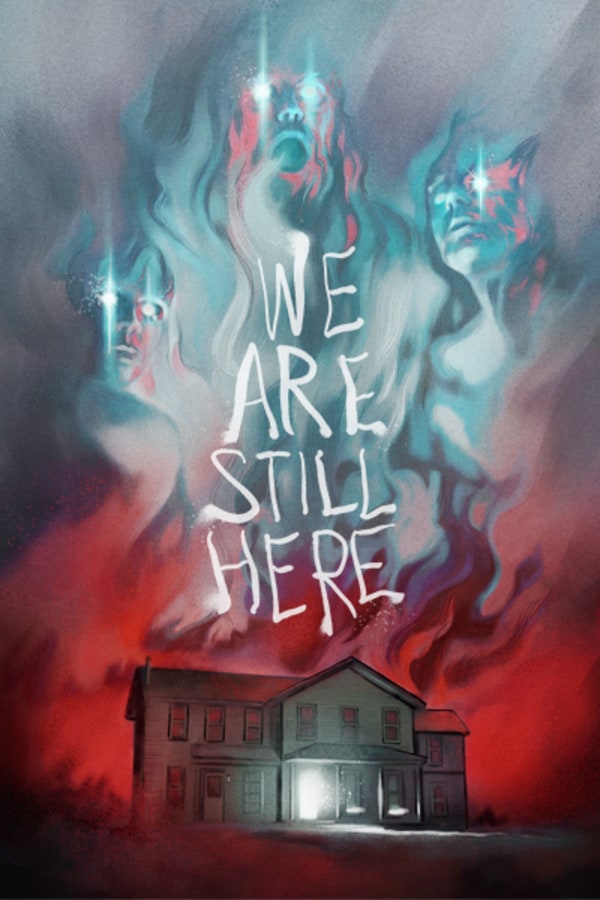 We Are Still Here
Directed by Ted Geoghegan
When grieving parents Paul (Andrew Sensenig) and Anne (Barbara Crampton) move into the home of a family of bloodthirsty spirits, they mistakenly think the presence is their son. Seeking help, they invite psychic friends May (Lisa Marie) and Jacob (Larry Fessenden) to make contact, but soon realize vengeful spirits aren't all they have to fear. This grisly splatterpunk spin on haunted house flicks brilliantly twists audience expectations before culminating in an outrageously bloody finale you won't be able to shake. Named one of 2015's top 10 horror films by Rolling Stone.
Grieving parents move into a new home that houses a family of bloodthirsty spirits.
Cast: Barbara Crampton, Andrew Sensenig, Lisa Marie, Larry Fessenden
Member Reviews
wow I am not a fan of ghost stories so when I really like one I have to praise it. Feels like the story of changeling, but with Evil Dead type gore and violence. Nice to see a Ghost story that doesn't end with it being a lame-ass demon that can only be destroyed with faith.
Decent flick. Not upset I took the time to watch it. Decent although not groundbreaking story line. Love the '70s setting. Cool bad guys and monsters.
Boring, especially relative to the hype! Confusing yet uninteresting premise (maybe if it were more deeply investigated?), okay jump scares.
Head splittingly good awesome gore many nods to classic Italian gore/horror