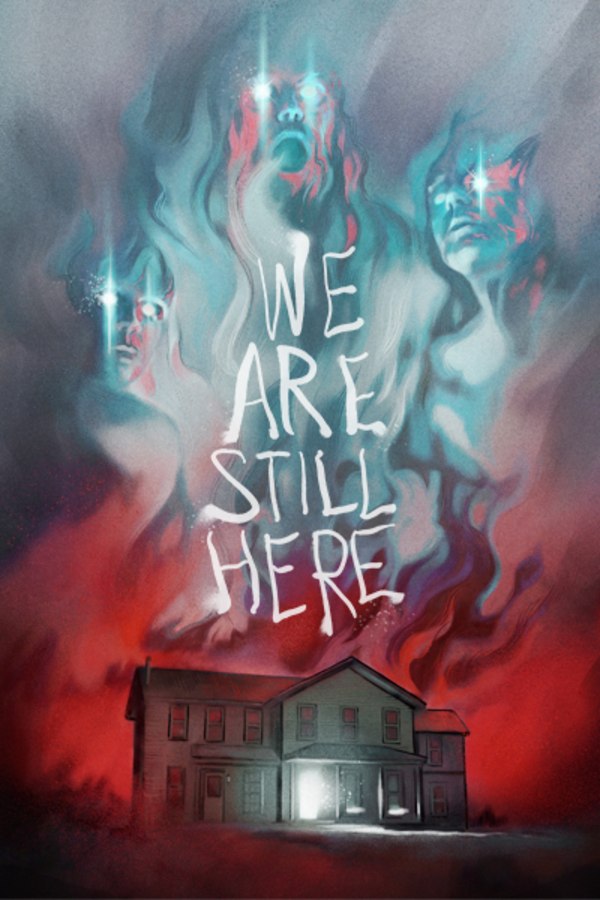 We Are Still Here
Directed by Ted Geoghegan
When grieving parents Paul (Andrew Sensenig) and Anne (Barbara Crampton) move into the home of a family of bloodthirsty spirits, they mistakenly think the presence is their son. Seeking help, they invite psychic friends May (Lisa Marie) and Jacob (Larry Fessenden) to make contact, but soon realize vengeful spirits aren't all they have to fear. This grisly splatterpunk spin on haunted house flicks brilliantly twists audience expectations before culminating in an outrageously bloody finale you won't be able to shake. Named one of 2015's top 10 horror films by Rolling Stone.
Grieving parents move into a new home that houses a family of bloodthirsty spirits.
Cast: Barbara Crampton, Andrew Sensenig, Lisa Marie, Larry Fessenden
Member Reviews
I love this movie! Awesome old school splatter horror movie
very good haunted house movie. very sad story. the effects were really good, the monsters were creepy as fuck yet retained humanity. ending was good as well. a shit ton of gore for a movie with so much texture and back story. Barbara Crampton killed it ! such a sad mother, desperate to process her sons death.
Cliche infested terribleness. Looked like they spent most of the budget on casting Barbara Crampton and special effects
Very good horror movie! And I don't say that usually about any horror movie that comes out after 1990. The acting was great and the backstory of the film made sense. Recommended! So many films now are AWFUL just awful, bad acting by ppl who think they're actors and nothing that you could call scary in therm and the story never makes sense or the actors in them and there is always for some reason (in independent BAD films) a woman with implants and or tank tops that look like college chics always end up a heroin. BUT, this film was good! No cheesy anything, Shudder you are the best!
This movie is quite good. Not without a few questionable decisions but well worth a watch.