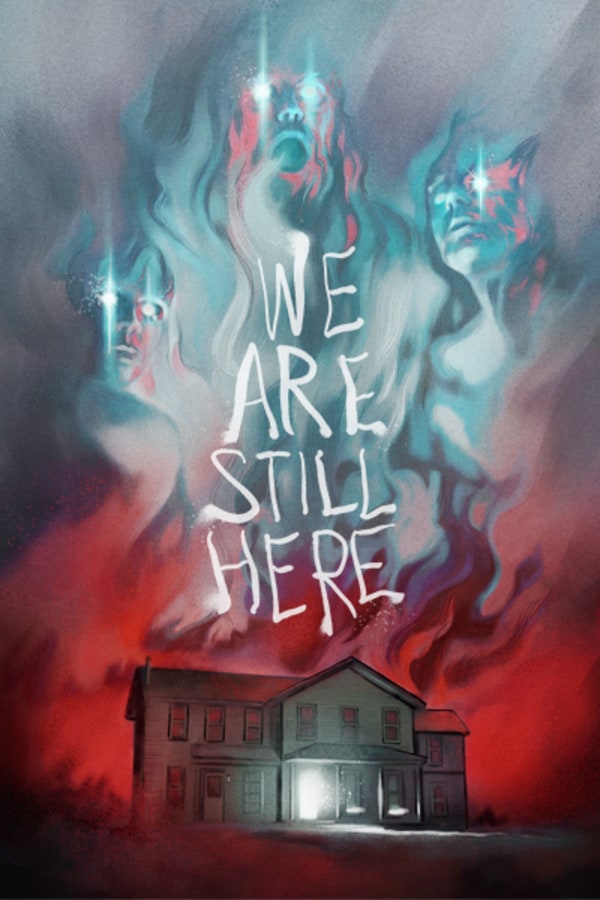 We Are Still Here
Directed by Ted Geoghegan
When grieving parents Paul (Andrew Sensenig) and Anne (Barbara Crampton) move into the home of a family of bloodthirsty spirits, they mistakenly think the presence is their son. Seeking help, they invite psychic friends May (Lisa Marie) and Jacob (Larry Fessenden) to make contact, but soon realize vengeful spirits aren't all they have to fear. This grisly splatterpunk spin on haunted house flicks brilliantly twists audience expectations before culminating in an outrageously bloody finale you won't be able to shake. Named one of 2015's top 10 horror films by Rolling Stone.
Grieving parents move into a new home that houses a family of bloodthirsty spirits.
Cast: Barbara Crampton, Andrew Sensenig, Lisa Marie, Larry Fessenden
Member Reviews
It was fine, but not good relative to how many top lists it was on. Pretty bad acting and cheesy graphics.
Pleasant surprise! Not your typical haunted house movie.
This was such a welcomed surprise! This is how a good horror movie is done, folks! If mainstream Hollywood would wise wise up and put talented filmmakers like this behind movies like "Winchester," audiences would be so much more satisfied and the box office receipts would show it. Really enjoyed this one. Tight story, great pacing, great performances, and incredible atmosphere throughout. Definitely made my list of favorites!
This film doesn't go where you expect and that's a good thing. At under 90 minutes, it feels a bit rushed, though.
I saw this a couple years ago after it premiered at SXSW. Honestly one of my favorites from that year. A haunted house story with evil townspeople and a bereaved older couple. The mix of practical and some CG effects is very nicely done. Chilling and gory at all the right moments. So happy to see it on Shudder!