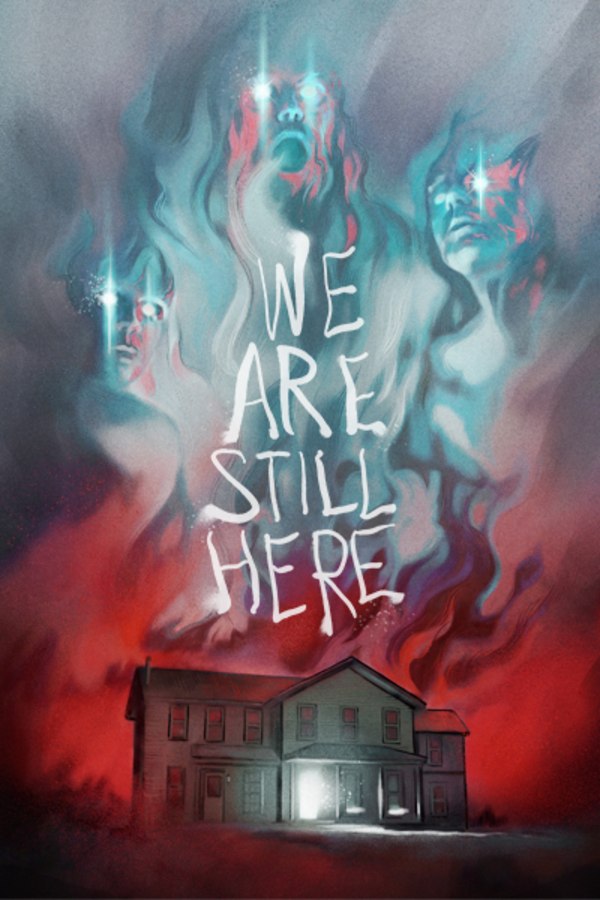 We Are Still Here
Directed by Ted Geoghegan
When grieving parents Paul (Andrew Sensenig) and Anne (Barbara Crampton) move into the home of a family of bloodthirsty spirits, they mistakenly think the presence is their son. Seeking help, they invite psychic friends May (Lisa Marie) and Jacob (Larry Fessenden) to make contact, but soon realize vengeful spirits aren't all they have to fear. This grisly splatterpunk spin on haunted house flicks brilliantly twists audience expectations before culminating in an outrageously bloody finale you won't be able to shake. Named one of 2015's top 10 horror films by Rolling Stone.
Grieving parents move into a new home that houses a family of bloodthirsty spirits.
Cast: Barbara Crampton, Andrew Sensenig, Lisa Marie, Larry Fessenden
Member Reviews
The movie is outstanding. Story is awesome how it tells the movie. the ending did explain title well.
I love movies with more than one type of threat, where you don't always know who the good guys are, and I love hauntings, this was brilliant!
Was pleasantly spooked the whole way through. A good haunted house movie.
A surprisingly effective modern-day haunted house flick. Some terrifying moments.
Just what the doctor ordered! Lovecraftian horror in New England with plenty of carnage to satisfy the bloodthirsty. Did anyone else notice the numerous references to Fulci's films, particularly House By The Cemetery and The Beyond?