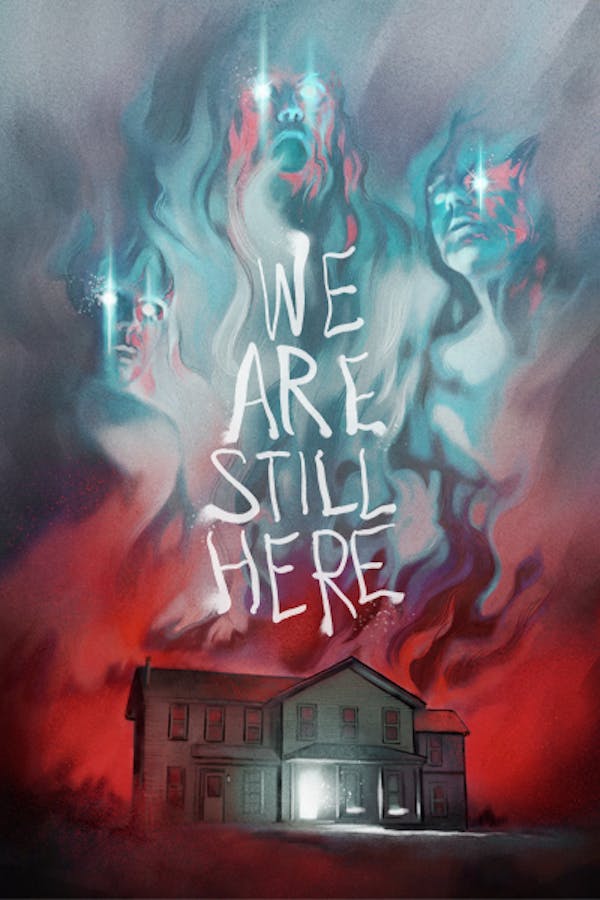 We Are Still Here
Directed by Ted Geoghegan
When grieving parents Paul (Andrew Sensenig) and Anne (Barbara Crampton) move into the home of a family of bloodthirsty spirits, they mistakenly think the presence is their son. Seeking help, they invite psychic friends May (Lisa Marie) and Jacob (Larry Fessenden) to make contact, but soon realize vengeful spirits aren't all they have to fear. This grisly splatterpunk spin on haunted house flicks brilliantly twists audience expectations before culminating in an outrageously bloody finale you won't be able to shake. Named one of 2015's top 10 horror films by Rolling Stone.
Grieving parents move into a new home that houses a family of bloodthirsty spirits.
Cast: Barbara Crampton, Andrew Sensenig, Lisa Marie, Larry Fessenden
Member Reviews
Great concept for a movie but terrible execution sadly. not "bad" acting just not a great script for them to work with I think. Not bad, not good, just a meh kind of movie.
Absolutely awful. I'd go as far as to say one of the worst horror films I've seen, and I've seen a tonne. I have no idea how this has such a high RT rating. Then again, RT can be pretty dodgy.
Could have been a good movie if it wasn't for the typical absolutely ridiculous "core" The story line was ok but the movie was ruined with the over the top pathetic laughable crap