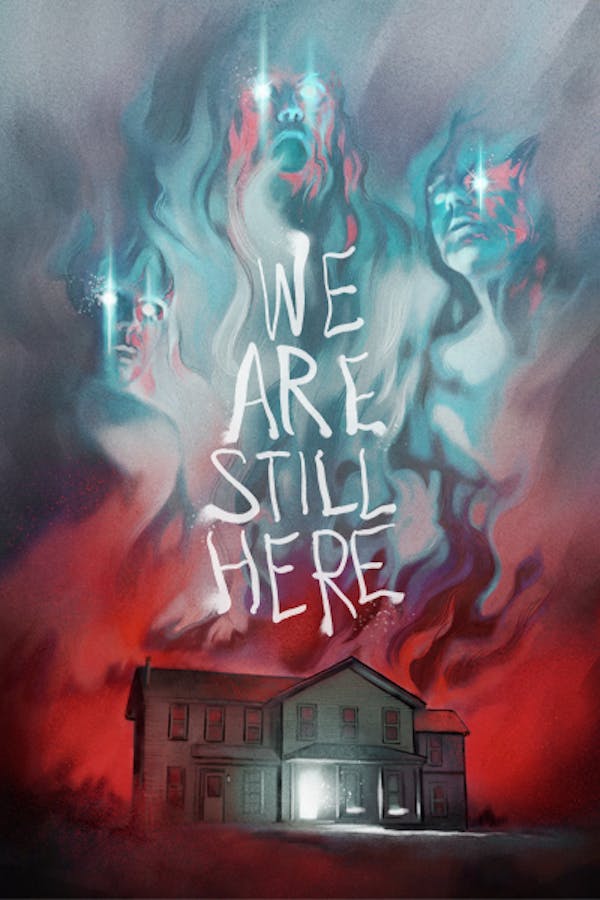 We Are Still Here
Directed by Ted Geoghegan
When grieving parents Paul (Andrew Sensenig) and Anne (Barbara Crampton) move into the home of a family of bloodthirsty spirits, they mistakenly think the presence is their son. Seeking help, they invite psychic friends May (Lisa Marie) and Jacob (Larry Fessenden) to make contact, but soon realize vengeful spirits aren't all they have to fear. This grisly splatterpunk spin on haunted house flicks brilliantly twists audience expectations before culminating in an outrageously bloody finale you won't be able to shake. Named one of 2015's top 10 horror films by Rolling Stone.
Grieving parents move into a new home that houses a family of bloodthirsty spirits.
Cast: Barbara Crampton, Andrew Sensenig, Lisa Marie, Larry Fessenden
Member Reviews
Good halloween vibes. For old school horror fans, simple, humble, and super entertaining.
Good effects. Some characters you couldnt wait till they died. Decent pace. Watch till end when it shows some newspaper articles which help conclude the story line
Pleasantly surprised by this one; a fun ghost story!
This movie sucks so bad and I'm really not that difficult, but damn wow that's a sight for sore eyes, bad actors, bad scenario, not scary, gory for nothing, special effects not only unnecessary but terrible. Oh and the end is the cherry on top, really a waste of time.