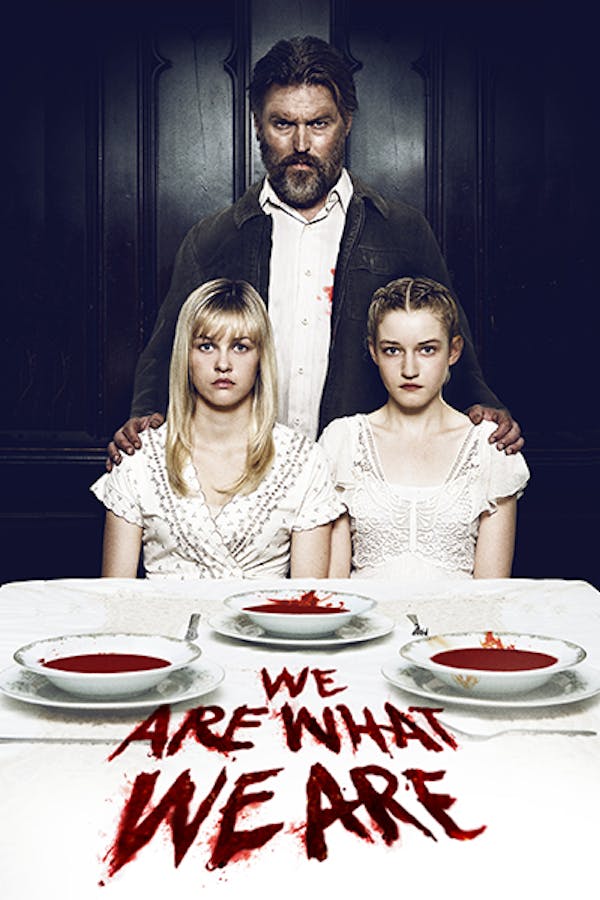 We Are What We Are
Directed by Jim Mickle
The Parkers are a seemingly wholesome family, but patriarch Frank rules over them with a rigorous fervour. When tragedy strikes and his daughters Iris and Rose are forced to assume terrifying responsibilities that extend beyond those of a typical family, the local authorities begin to uncover clues to a horrible truth that the Parkers have hidden for so many years. Directed by Jim Mickle (Stakeland) WE ARE WHAT WE ARE, is a chilling tale of a family with a dark, dark secret. Contains strong language, sexual scenes, violence and gore.
The Parker sisters struggle with their family's annual cannibalistic tradition.
Cast: Bill Sage, Ambyr Childers, Julia Garner, Wyatt Russell, Nick Damici, Kelly McGillis, Michael Parks
Member Reviews
WOW!!! Great flick! Did NOT disappoint!
Nasty deputy pig tryna court a minor 😐
Fantastic Film and I grade my Horror VERY High