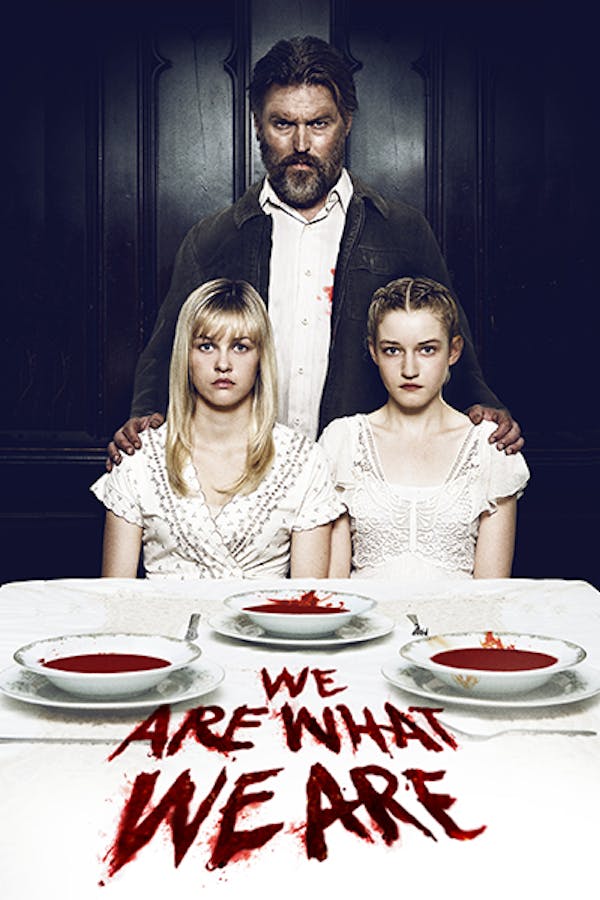 We Are What We Are
Directed by Jim Mickle
The Parkers are a seemingly wholesome family, but patriarch Frank rules over them with a rigorous fervour. When tragedy strikes and his daughters Iris and Rose are forced to assume terrifying responsibilities that extend beyond those of a typical family, the local authorities begin to uncover clues to a horrible truth that the Parkers have hidden for so many years. Directed by Jim Mickle (Stakeland) WE ARE WHAT WE ARE, is a chilling tale of a family with a dark, dark secret. Contains strong language, sexual scenes, violence and gore.
The Parker sisters struggle with their family's annual cannibalistic tradition.
Cast: Bill Sage, Ambyr Childers, Julia Garner, Wyatt Russell, Nick Damici, Kelly McGillis, Michael Parks
Member Reviews
What was I thinking,not exactly the feel good movie outcome I had hoped for but liked it anyway.Great to see the girl that stole the show on Ozark in here.
Slow burn but worth it in the end.
Wow, great flick! Very dark.
Spoiler alert. Ending was dope. And when hottie is getting banged by the cop and then wham! Loved it lmao
pretty good. solid 4. good ending