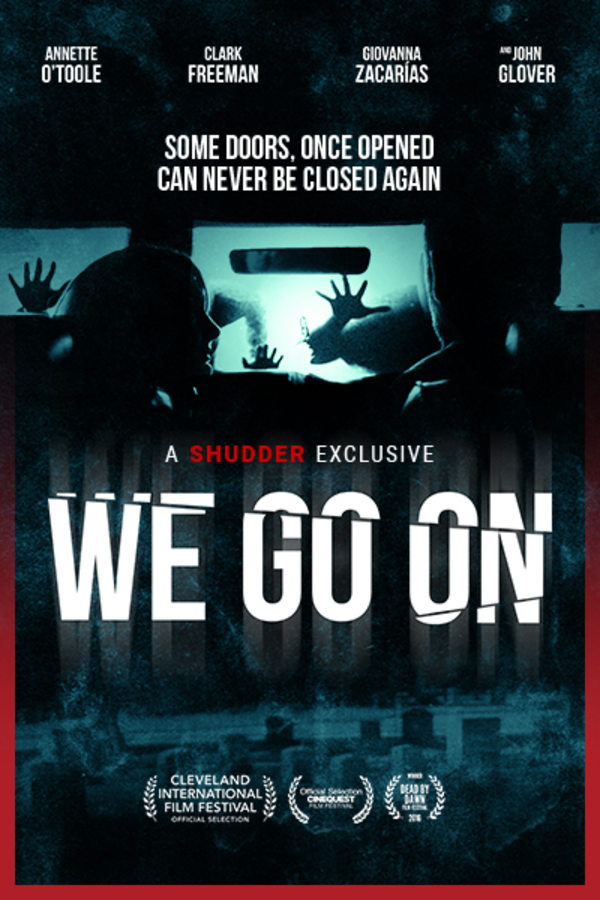 We Go On
Directed by Andy Mitton, Jesse Holland
Poor paranoid Miles is unbelievably terrified of dying. When he inherits some money, he places an ad offering a reward to anyone who can prove there is life after death. In almost no time at all, Miles receives a call from a strange man who promises to take him over a line from which there is "no turning back." Miles quickly realizes how foolish his quest was, after his daily existence becomes a waking nightmare with no chance for escape. This utterly terrifying thrill ride from the duo behind YELLOWBRICKROAD is a must for fans of THE SIXTH SENSE and INSIDIOUS.
A man terrified of dying offers a huge cash reward to anyone who can prove there is life after death.
Cast: Annette O'Toole, Clark Freeman, Jay Dunn, Giovanna Zacarias
Member Reviews
Pretty good movie. Although the acting was sort of wonky at times, the plot was decent. Would like to see this adapted into a movie on a bigger scale.
There were one good scare I didn't see coming but other than that the movie had just a weird feel to it...didn't have the right atmosphere. The main character was weird and difficult to connect with/root for.
Not the worst I've seen. Still, this movie left much to be desired.
Very intriguing slow-burn indie title. Definitely recommend.
Worth a watch, unique movie!