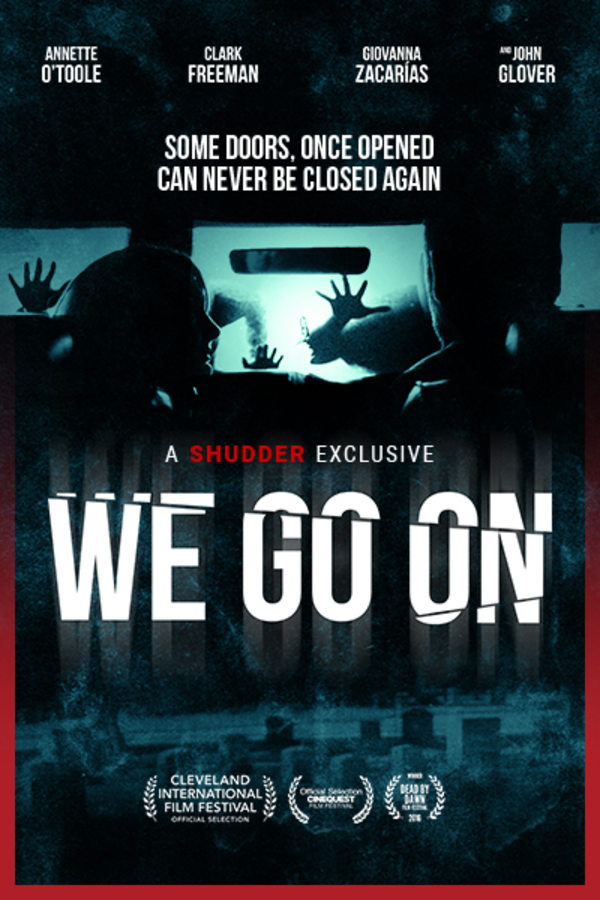 We Go On
Directed by Andy Mitton, Jesse Holland
Poor paranoid Miles is unbelievably terrified of dying. When he inherits some money, he places an ad offering a reward to anyone who can prove there is life after death. In almost no time at all, Miles receives a call from a strange man who promises to take him over a line from which there is "no turning back." Miles quickly realizes how foolish his quest was, after his daily existence becomes a waking nightmare with no chance for escape. This utterly terrifying thrill ride from the duo behind YELLOWBRICKROAD is a must for fans of THE SIXTH SENSE and INSIDIOUS.
A man terrified of dying offers a huge cash reward to anyone who can prove there is life after death.
Cast: Annette O'Toole, Clark Freeman, Jay Dunn, Giovanna Zacarias
Member Reviews
The premise was interesting, but it fell flat at the end. It was predictable, but still worth a watch. I was not expecting "Nelson".
One of the most fantastic movies ive seen on Shudder. it is a slow burn yet it gets crazy as hell fast in the end. They do not make enough movies like this one. alot of negative reviews that i hate on this film.
Good grief that was HORRID.
Nothing, and I mean nothing, happens till 45 minute mark, then little happens after that. Good make-up but nothing else
First film I watched since signing up and man was it a great start.