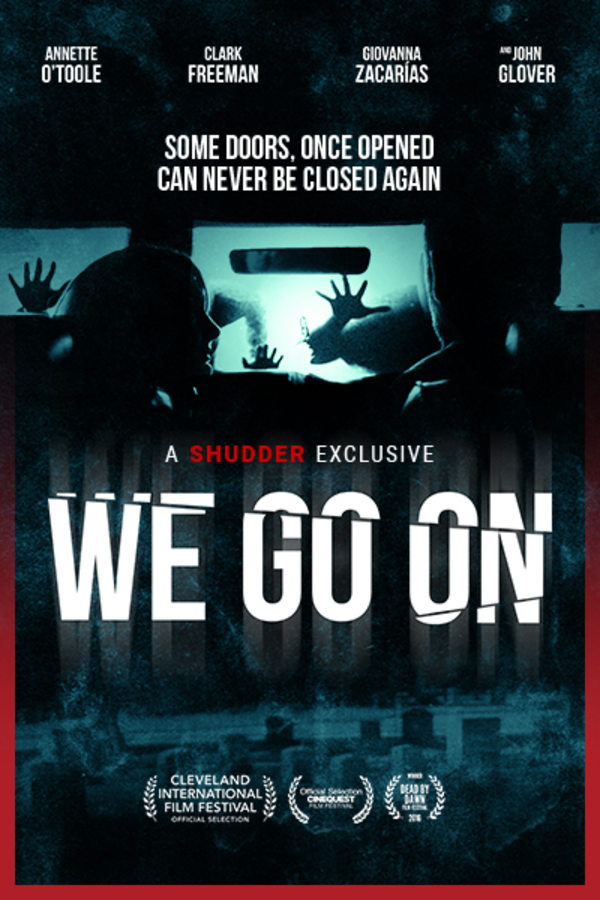 We Go On
Directed by Andy Mitton, Jesse Holland
Poor paranoid Miles is unbelievably terrified of dying. When he inherits some money, he places an ad offering a reward to anyone who can prove there is life after death. In almost no time at all, Miles receives a call from a strange man who promises to take him over a line from which there is "no turning back." Miles quickly realizes how foolish his quest was, after his daily existence becomes a waking nightmare with no chance for escape. This utterly terrifying thrill ride from the duo behind YELLOWBRICKROAD is a must for fans of THE SIXTH SENSE and INSIDIOUS.
A man terrified of dying offers a huge cash reward to anyone who can prove there is life after death.
Cast: Annette O'Toole, Clark Freeman, Jay Dunn, Giovanna Zacarias
Member Reviews
Honestly thought there was a cool concept in development here, so I was kind of disappointed with the abrupt ending. Characters were interesting. Nothing too stereotypical of supernatural horror. Conflicts were believable. Less focus on the source of the terror, more focus on the effect it had on the protagonist=better introspection. I think if it had more time, it could actually go somewhere. Maybe if it were a miniseries?
Very melodramatic and cheesy at parts. Not impressed by any of it (acting, special effects, story line, etc.)...
Good story line. Had a couple of twists i wasn't expecting.
Boring yet realistic in a sense, well compared to others.