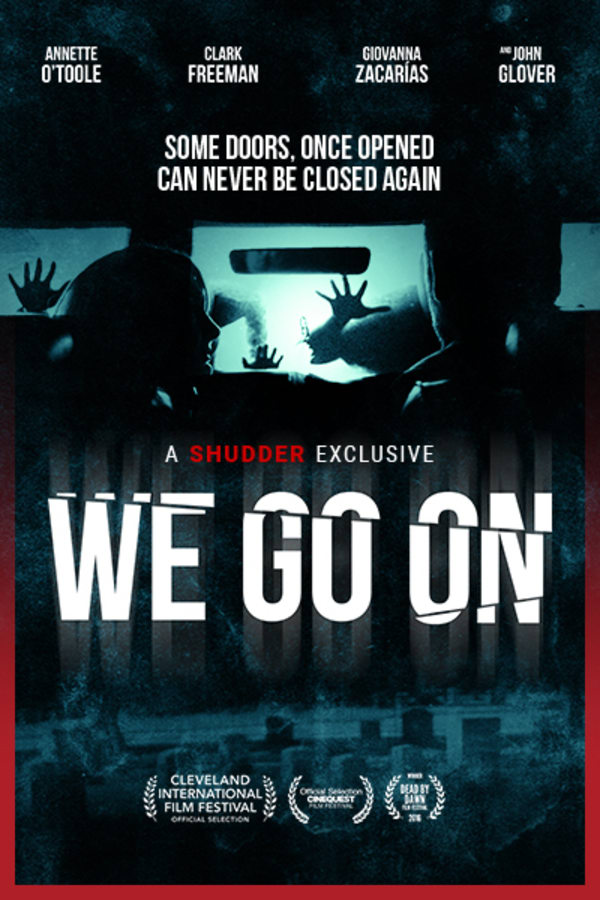 We Go On
Directed by Andy Mitton, Jesse Holland
Poor paranoid Miles is unbelievably terrified of dying. When he inherits some money, he places an ad offering a reward to anyone who can prove there is life after death. In almost no time at all, Miles receives a call from a strange man who promises to take him over a line from which there is "no turning back." Miles quickly realizes how foolish his quest was, after his daily existence becomes a waking nightmare with no chance for escape. This utterly terrifying thrill ride from the duo behind YELLOWBRICKROAD is a must for fans of THE SIXTH SENSE and INSIDIOUS.
A man terrified of dying offers a huge cash reward to anyone who can prove there is life after death.
Cast: Annette O'Toole, Clark Freeman, Giovanna Zacarías, Jay Dunn
Member Reviews
I liked this one a lot. Creepy, good story. Little bit of a weird ending, but not in a bad way necessarily. I'd watch it again.
It cracks me up though how it says, "Write a review," now everyone on here thinks they are siskel and ebert movie critics!!!! 😂😆🤣 LOL
Wow, just wow! What a fantastic movie! I am just like his mom with my own daughter. Lol
Better than I expected. -1 star for taking it's sweet time getting to the meat of the movie but the last half kicked my ass. Well worth an hour and a half of your time.
Such a good storyline, acting, and the right amount of horror. Loved it!