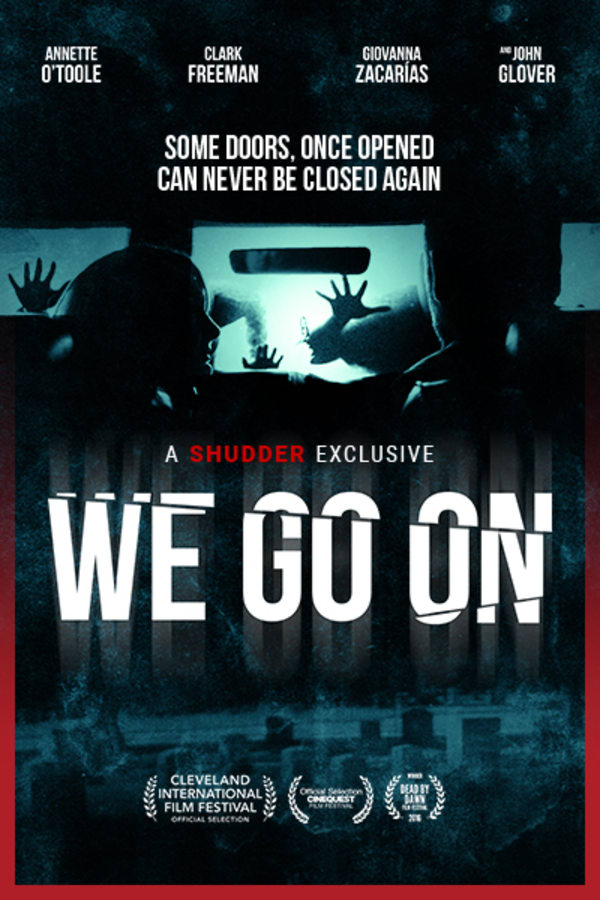 We Go On
Directed by Andy Mitton, Jesse Holland
Poor paranoid Miles is unbelievably terrified of dying. When he inherits some money, he places an ad offering a reward to anyone who can prove there is life after death. In almost no time at all, Miles receives a call from a strange man who promises to take him over a line from which there is "no turning back." Miles quickly realizes how foolish his quest was, after his daily existence becomes a waking nightmare with no chance for escape. This utterly terrifying thrill ride from the duo behind YELLOWBRICKROAD is a must for fans of THE SIXTH SENSE and INSIDIOUS.
A man terrified of dying offers a huge cash reward to anyone who can prove there is life after death.
Cast: Annette O'Toole, Clark Freeman, Giovanna Zacarías, Jay Dunn
Member Reviews
The twist wasn't so much of a twist as an obvious plotline which wasn't very effective despite the filmakers' best efforts. Like another reviewer said, it's reminiscent of a strung out Twilight Zone episode.
Kind of an interesting premise, but felt like an extended (and b-roll) Outer limits or Twilight Zone episode to me. Simple, cheap, kept my interest...
To me this one was less horrory, and more about trying to get you emotionally invested. Not to say that's a bad thing, I really enjoyed it and was definitely rooting for Miles.
Totally recommend, even though the first half is almost a different movie from the second half. ... Both halves are good... just... different pacing, direction, feel... . Overall, I'd compare it to The Sixth Sense as far as TYPE of horror movie. Not demons, people. Watch it if that kind of movie appeals to you.