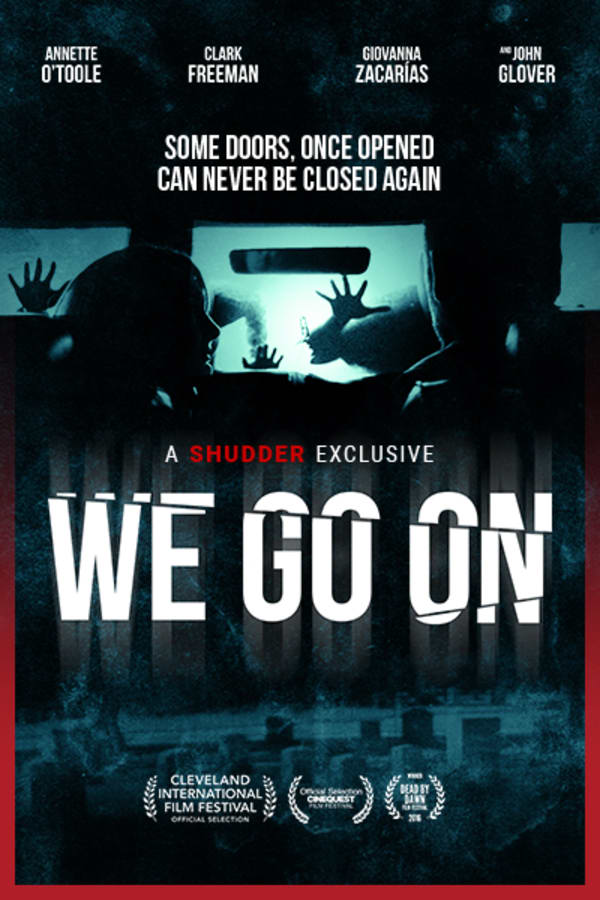 We Go On
Directed by Andy Mitton, Jesse Holland
Poor paranoid Miles is unbelievably terrified of dying. When he inherits some money, he places an ad offering a reward to anyone who can prove there is life after death. In almost no time at all, Miles receives a call from a strange man who promises to take him over a line from which there is "no turning back." Miles quickly realizes how foolish his quest was, after his daily existence becomes a waking nightmare with no chance for escape. This utterly terrifying thrill ride from the duo behind YELLOWBRICKROAD is a must for fans of THE SIXTH SENSE and INSIDIOUS.
A man terrified of dying offers a huge cash reward to anyone who can prove there is life after death.
Cast: Annette O'Toole, Clark Freeman, Jay Dunn, Giovanna Zacarias
Member Reviews
Unreal movie, like most of you this quarantines got me on a binge. This if by far my favorite movie on here and the first one to give me goosebumps. If I was in my teens again I wouldn't be sleeping for at least a week. DON'T READ ANYMORE REVIEWS DON'T RUIN IT FOR YOURSELF. DON'T EVEN WATCH THE TRAILER JUST WATCH THE MOVIE YOU WONT REGRET IT.
unique story, very well done
Insane alot of twist. And now that's how u grab attention!
Original movie, worth the watch!