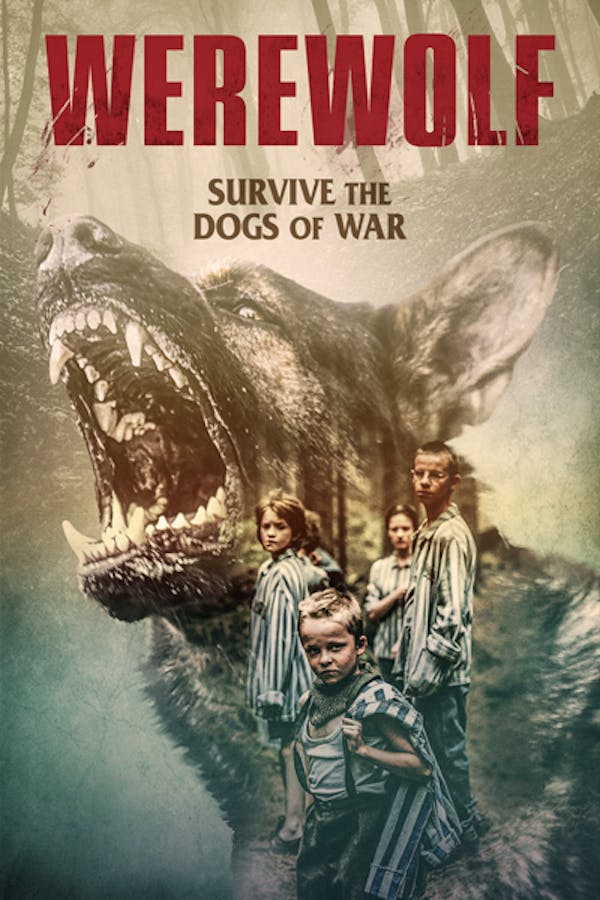 Werewolf
Directed by Adrian Panek
Eight children from Gross Rosen concentration camp find a provisional hiding place in an abandoned orphanage nearby, lost among forests. All of a sudden idyllic atmosphere of peace and quietness is interrupted. In the surrounding forests wolfhounds are circling. Wolfhounds - taught and used to kill prisoners - surrounded young heroes in the orphanage. All the attempts of escaping the place are failing, but the real danger lurks inside the palace.
WW2: a group of children liberated from a concentration camp find themselves stranded, surrounded by vicious attack dogs.
Cast: Kamil Polnsiak, Nicolas Przygoda, Sonia Mietelica, Danuta Stenka
Member Reviews
Excellent depiction on humanity / survival. Definitely enjoyed the sense of terror both from the animals and the humans in regards to their thoughts, actions and behavior.
this is a five star rating ALL u ppl looking at the bad reviews saying oh im not gonna watch it now WATCH it its a great movie yes the title is not what it says it is BUT Who cares its over all a good movie i recommend u watch all the ppl saying its bad bc its not horror 0-0 like for them it is and it also says SURVIVE THE DOGS OF WAR that should give u a hit on what there rlly talking abt DAMn ppl READ FOR Goodness sakes
We have to help each other during horrible times we should not forget we not Animals great film
This is human horror/drama. It's a poignant piece but a tragic one-even with the conclusion, there is still a feeling of loss.