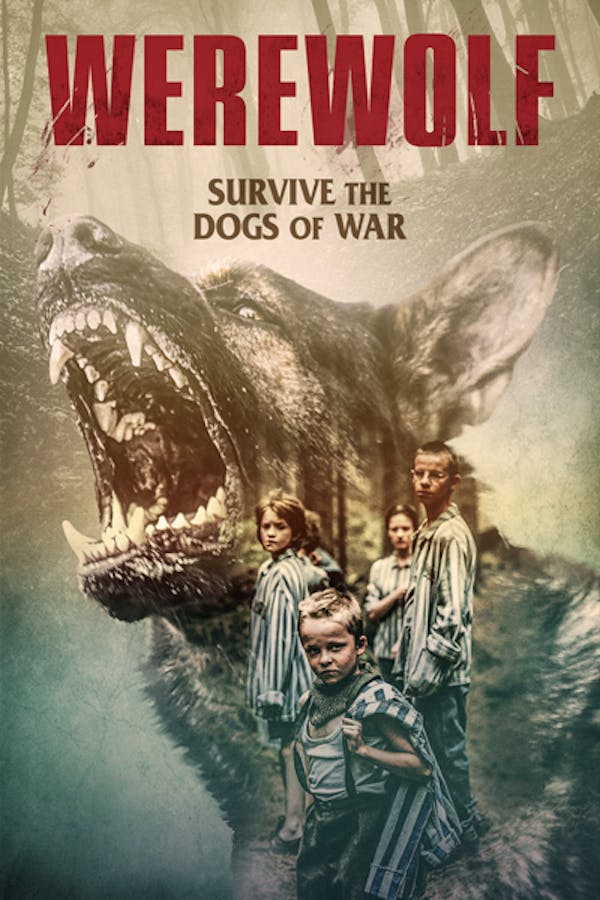 Werewolf
Directed by Adrian Panek
Eight children from Gross Rosen concentration camp find a provisional hiding place in an abandoned orphanage nearby, lost among forests. All of a sudden idyllic atmosphere of peace and quietness is interrupted. In the surrounding forests wolfhounds are circling. Wolfhounds - taught and used to kill prisoners - surrounded young heroes in the orphanage. All the attempts of escaping the place are failing, but the real danger lurks inside the palace.
WW2: a group of children liberated from a concentration camp find themselves stranded, surrounded by vicious attack dogs.
Cast: Kamil Polnsiak, Nicolas Przygoda, Sonia Mietelica, Danuta Stenka
Member Reviews
A.k.a Wilkolak. About the bestial nature of mankind. With little dialogue. The tension is mainly found in the psychologically traumatized children.
Defiantly more of a suspense/drama than horror. Title is deceiving but good for what it is,
I went into this movie fully expecting a mean-spirited piece of pulp. Instead I was treated to a dark yet hopeful story about survival, trauma, community, forgiveness, and redemption. Maybe more of a dark drama than a full-on horror movie, but brilliant and worthy of Shudder all the same. Sometimes you never know what you're gonna get from a movie. In this case, it's a pleasant surprise!
Bleak, as you'd expect- with the occasional glimpse of light. Can't even imagine what these traumatized, rudderless kids went through. It's not a werewolf movie, the wolves are metaphorical. Bonus impressive doggie stunt work. Highly recommended!