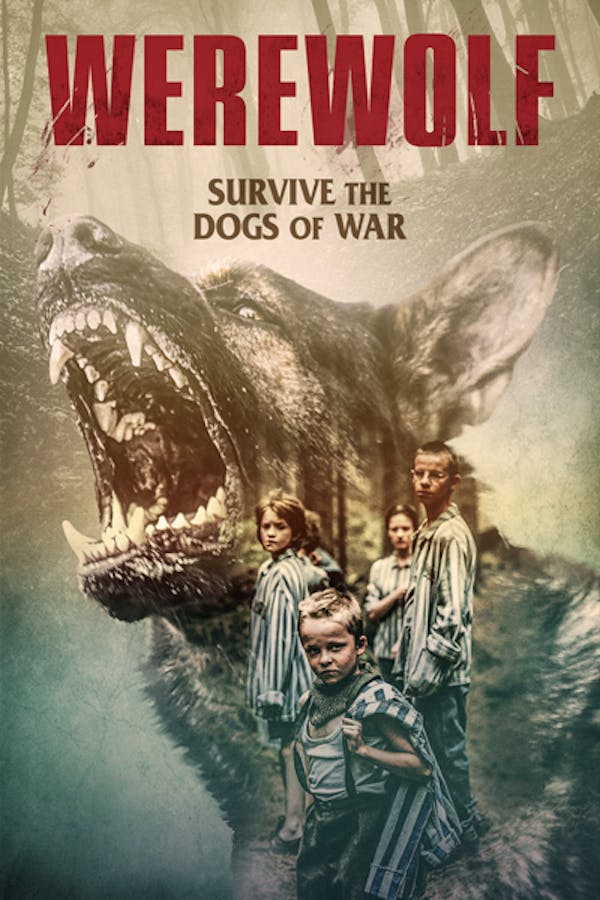 Werewolf
Directed by Adrian Panek
Eight children from Gross Rosen concentration camp find a provisional hiding place in an abandoned orphanage nearby, lost among forests. All of a sudden idyllic atmosphere of peace and quietness is interrupted. In the surrounding forests wolfhounds are circling. Wolfhounds - taught and used to kill prisoners - surrounded young heroes in the orphanage. All the attempts of escaping the place are failing, but the real danger lurks inside the palace.
WW2: a group of children liberated from a concentration camp find themselves stranded, surrounded by vicious attack dogs.
Cast: Kamil Polnsiak, Nicolas Przygoda, Sonia Mietelica, Danuta Stenka
Member Reviews
WTF??? Didn't do anything for me but we all have different opinions and taste's. Thats why there are other movies to watch and more to be made
No, this isn't a traditional straight horror film - the monsters in this are ourselves and what man is capable of committing against another man.
Not scary, more of a thriller but a good movie!