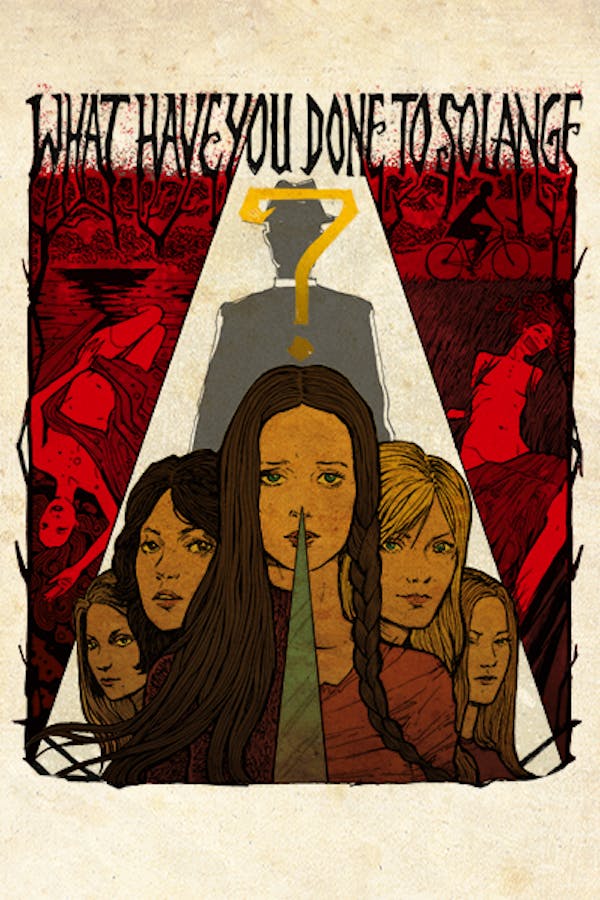 What Have You Done to Solange?
Directed by Massimo Dallamano
In this giallo classic, a teacher at a girls' school becomes the main suspect in a series of sadistic sex slayings. Young Elizabeth witnessed one of the murders, but her hazy recollections of a figure in black do little to aid the investigations. Why is the killer choosing these ladies? And what does it have to do with a former classmate named Solange? Massimo Dallamano's 1972 horror hit features all the hallmarks of the giallo genre - amateur detective, black-gloved killer, a lush score by the legendary Ennio Morricone and cinematography by goremaster Joe D'Amato. Contains strong language, violence and gore.
In this giallo classic, a teacher becomes the main suspect in a series of slayings.
Cast: Fabio Testi, Cristina Galbó, Karin Baal
Member Reviews
In spite of a great score and cinematography, if it wasn't for the engaging (and pretty sad) finale, this giallo would have been below average imo. If you ask me, the real star of the first 2/3 of the movie is Fabio Testi's nasal, thick italian accent (which I found entertaining); sadly all the great characteristics of this movie are rather downplayed until the very end, causing me not to care too much about the characters. Still worth a watch though, give it a try if you haven't seen it.
Plays more like a police procedural than most gialli. Memorable deaths. Fabio Testi is a stud.
The director of photograhpy, Aristide Massaccesi, will later become Joe D'amato, leader in italian splatters and 80/90's Porn, launching Rocco Siffredi into fame. He apperars as the bearded young policeman.
It was really pretty with great music. About 2/3 through when they really get into the protagonist trying to figure out what's happening felt like it should have happened earlier into the film with solving the mystery being more central the film instead of loaded into the back. Also "what they have done to Solange" felt like a weird sexist plot point with a cliche twist to me personally which leads to the film feeling more dated than it already did. I wish the focus was more on the actually girls.
An engaging, albeit minor, giallo. Doesn't tip its hand until nearly the end, but holds your attention throughout. I certainly didn't see the end coming; I don't frankly see how you could, since we are introduced to crucial plot elements quite late in the film.