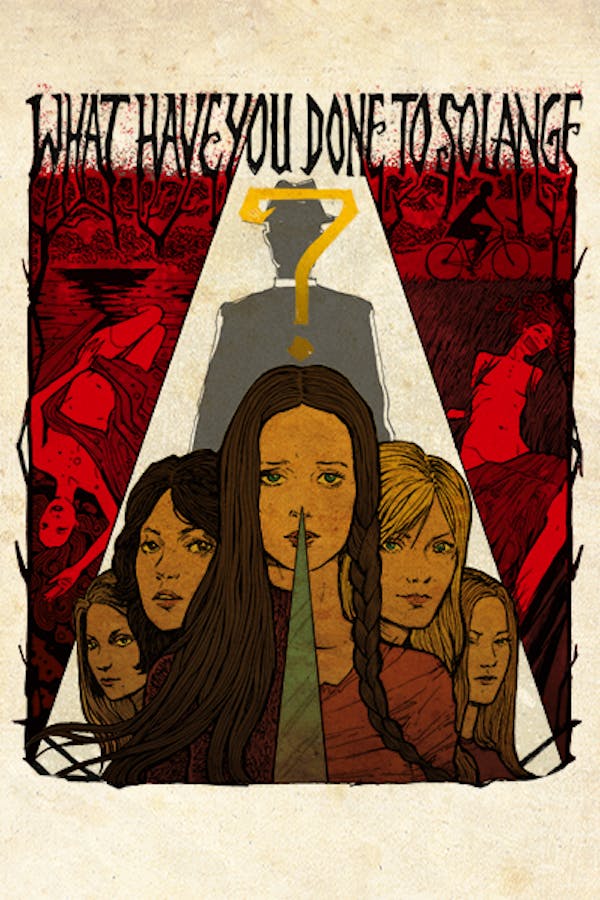 What Have You Done to Solange?
Directed by Massimo Dallamano
In this giallo classic, a teacher at a girls' school becomes the main suspect in a series of sadistic sex slayings. Young Elizabeth witnessed one of the murders, but her hazy recollections of a figure in black do little to aid the investigations. Why is the killer choosing these ladies? And what does it have to do with a former classmate named Solange? Massimo Dallamano's 1972 horror hit features all the hallmarks of the giallo genre - amateur detective, black-gloved killer, a lush score by the legendary Ennio Morricone and cinematography by goremaster Joe D'Amato. Contains strong language, violence and gore.
In this giallo classic, a teacher becomes the main suspect in a series of slayings.
Cast: Fabio Testi, Cristina Galbó, Karin Baal
Member Reviews
There are so many shitty giallo films out there, so it's nice to watch one that's actually competent and interesting. This movie keeps you guessing, and gets more disturbing as it progresses. The characters are actually developed, and the acting is good. Highly recommended for giallo fans.
It was well shot, suspenseful, and had an unexpected ending. Pretty good!
Of all the Giallo films I have seen so far, this is the most incredible one. It's well shot, well written, well acted, and relies more heavily on suspense than shock value. A great picture overall, not only as a Giallo film but as a movie in itself.
I loved this film. Feels more like a detective thriller than actual horror mostly, but awesome.