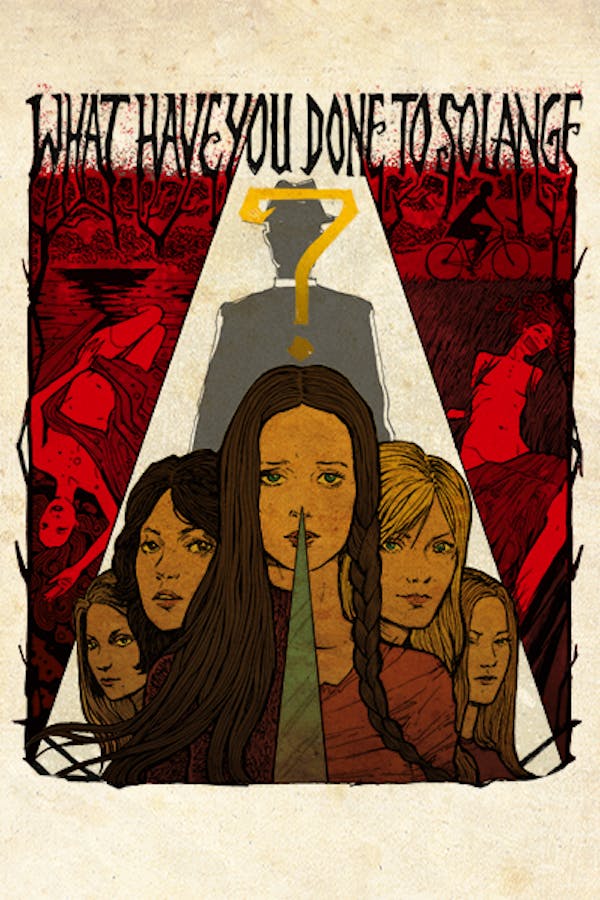 What Have You Done to Solange?
Directed by Massimo Dallamano
In this giallo classic, a teacher at a girls' school becomes the main suspect in a series of sadistic sex slayings. Young Elizabeth witnessed one of the murders, but her hazy recollections of a figure in black do little to aid the investigations. Why is the killer choosing these ladies? And what does it have to do with a former classmate named Solange? Massimo Dallamano's 1972 horror hit features all the hallmarks of the giallo genre - amateur detective, black-gloved killer, a lush score by the legendary Ennio Morricone and cinematography by goremaster Joe D'Amato. Contains strong language, violence and gore.
In this giallo classic, a teacher becomes the main suspect in a series of slayings.
Cast: Fabio Testi, Cristina Galbó, Karin Baal
Member Reviews
One of the more disturbing little gems of the period, but don't let that keep you away. Fabio is at his sexiest as the teacher having an affair with his, um, high school student, but wait there's more..!
Really unappealing male lead, with zero ethics. Why did the police keep giving him access to evidence and allow him to be present while they interviewed suspects? For what reason would they let a disgraced schoolteacher into these confidential discussions? Ridiculous! Also lots of gratuitous nudity, serving no purpose other than to satiate the male gaze. On the other hand, the plot was pretty tight and kept me guessing. I thought it was obvious who the murderer was, but halfway through realized they were going a different direction. Like a lot of other reviewers have said, it's not awful but not great either.
2.5 for a boring lead character who acted poorly and ruined the whole thing for me lol. I wanted to know so much more about the school girls and their secrets!
Very good Giallo. All of the important pieces, with a good story and decent acting and direction.
Is this about Beyonce's sister?